About:
Nigerian contemporary painter, Abe Ogunlende is an artist creating a simplified visual language composed of polka dots, dark-skin portrait subjects, and vibrant acrylic pastel colors to explore ideas around the self.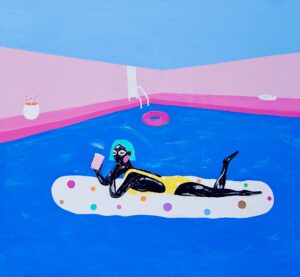 In his paintings, which are often introspective, Ogunlende orchestrates composition, minimalism, and color in the service of a greater understanding of self – allowing his works to convey personal stories, with various elements stripped down to their essence in new and exciting arrangements. He engages the viewers in an 'intimate moment' of contemplation.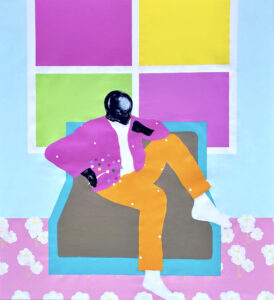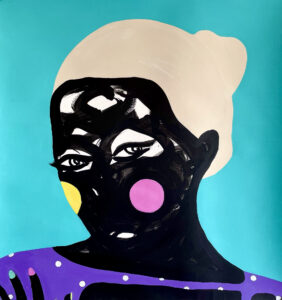 Using simple forms to depict his perspectives, Abe explores individual identity, society and the ongoing dialogue that they are engaged in. Offering a unique blend of African minimalism – visually and conceptually insightful and exciting.