Addoley Dzegede: Ballast
Until August 19, 2018, Contemporary Art Museum St Louis, 3750 Washington Blvd, St. Louis, MO 63108
July 27, 1971
the constellation of my genealogy project 2017
Addoley Dzegede's work is project-based and idea-driven, investigating notions of belonging, home, migration and location, and hybrid identities. Through a variety of media and techniques, she explores the metaphoric potential of materials, textile traditions in her ancestral histories, and the ways in which color and pattern are used to as a means to assign belonging. She creates works that are intended to entice viewers to pause, and to question commonly held ideas about what it means to belong. This is accomplished through pairings of materials or concepts that seemingly do not belong together, and has manifested in recurring dualities: two shores, two sides of a game, two meanings, two rooms in a house, two ways of seeing, two sides of a dividing line. Projects are often based on the materials and conditions specific to the location where the work is made, whether at home or abroad. Through a process that involves both observation and reflection, in conjunction with an exploration of personal and public archives, she contemplates the forces of history, experience, and location, as well as how they work together to tell a story, essentially, of longing as a state of being.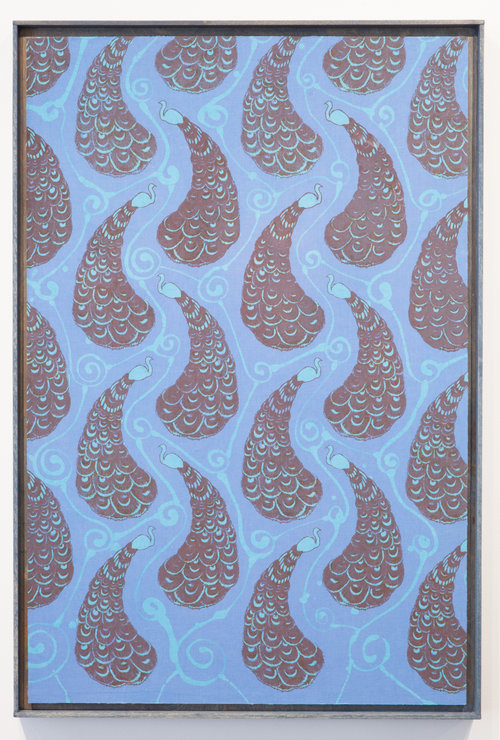 Another Country, 2017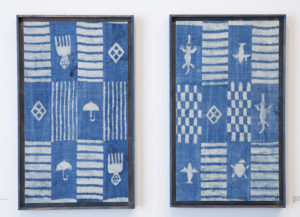 Comb and Cover, 2017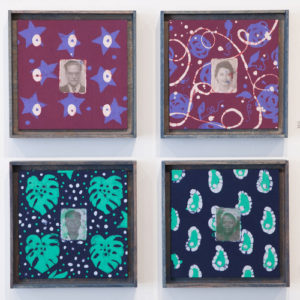 U + R, 2017.
Addoley Dzegede is a Ghanaian-American interdisciplinary artist based in St Louis, Missouri.
Her work has been exhibited throughout the US, Europe, and Africa, and she has been an artist-in-residence at the Arteles Creative Center in Finland, Foundation Obras in Portugal, and Nes Artist Residency in Iceland, as well as a post-graduate apprentice at the Fabric Workshop and Museum in Philadelphia. She received a BFA from Maryland Institute College of Art, and was awarded a Chancellor's Graduate Fellowship at Washington University in St Louis, where she completed an MFA degree in Visual Art.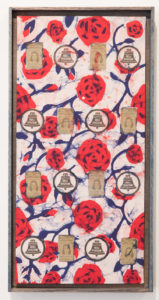 Ohio Bell, 2017
Recent exhibitions and screenings include Overview is a Place at SPRING/BREAK Art Show: Stranger Comes to Town in New York; Another Country at 50/50 in Kansas City; The Labs @ Chale Wote at the W.E.B. Du Bois Memorial Centre for Pan-African Culture in Accra; In Deep Ecology at Tenerife Espacio de las Artes in Spain; Ecology without Borders .01 at [.BOX] Videoart Project Space in Milan; Color Key at the Contemporary Art Museum, St Louis; and Surface Forms at The Fabric Workshop & Museum in Philadelphia. Recent awards include the 2018 Great Rivers Biennial award; a MICA alumni award; a St. Louis Regional Arts Commission Artist Support Grant; and a Creative Stimulus Award from Critical Mass for the Visual Arts.
She is half of the collaborative duo, LAB:D (which is a member of the artist collective, Monaco), and currently an artist-in-residence at the University of Kansas.