António Ole
The Structure of Survival, 2003.
About:
Born in Luanda in 1951, painter, photographer and filmmaker António Ole is an internationally acclaimed artist. His work is a powerful reflection of Angola's recent turbulent history focusing on themes of colonisation, civil war, social conflict and perhaps most importantly, human capacity for resistance and survival.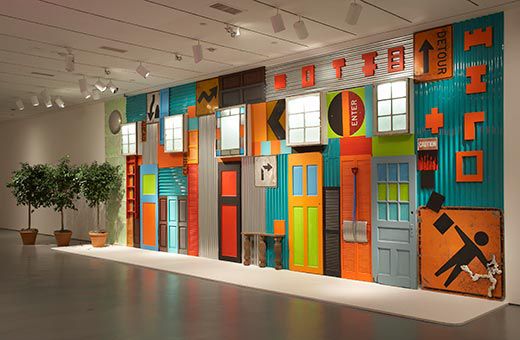 Allegory of Construction I, 2009.

Township Wall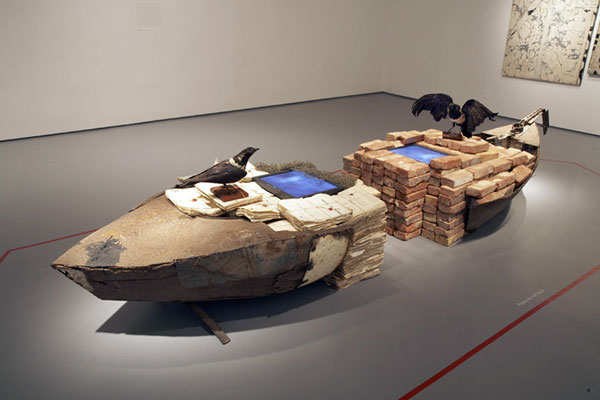 Om the Margins of the Borderland, 1994-1995
ESPÍRITO CALUANDA, 2017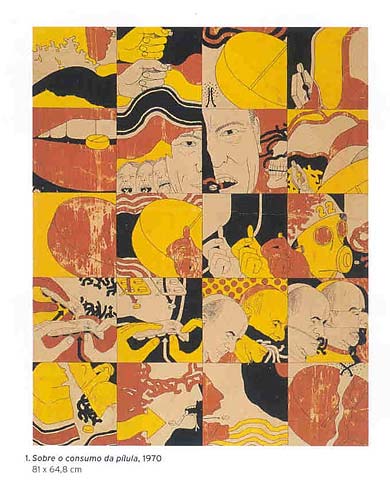 On Taking the Pill, 1970/
I think that the Angolan art scene started during the colonial period as a form of resistance. Also, the fantastic cultural heritage inspired artists, writers and other cultural agents to confirm Angolan identity. As you can imagine, the period after independence, with turmoil and civil war, was difficult for the development of the arts. More recently with the peace, it was possible to start rebuilding the country and the first school for the arts (visual arts, dance, music, cinema) was an enormous success. (quotes from interview of Laura Thomson with artist in Ocula, 23 April 2015)