Adjani Okpu-Egbe
 Primas Tranquillo, 2014.
About:
Adjani is one of the most captivating Afro-Expressionist painters of our time. The works offer an insight into Adjani's unusual life and practice. These intensely personal, autobiographical paintings display an undeniable rawness of subject, emotion and media.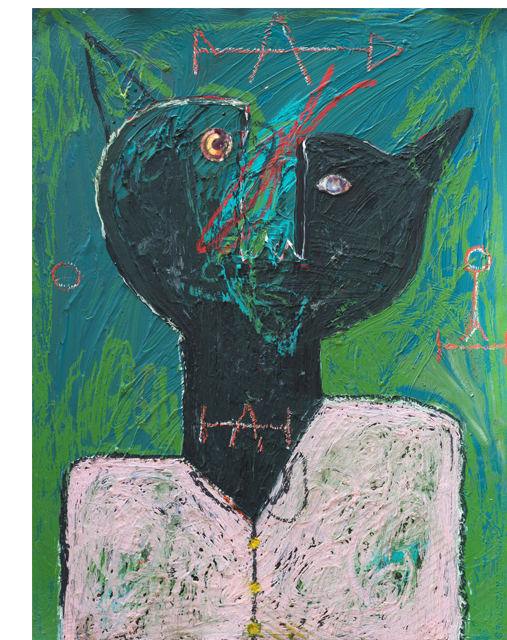 Untitled, 2014.
Adjani grew up in Cameroon and as a child dreamed of playing for the national football team. At nine, he was spotted as a talent by a former Cameroon international, Che Simon who recruited him into his football academy renown for feeding the natioanl football academy École de Football Brasseries Du Cameroon. At eleven, Adjani break into the first team but his father was determined he should study mathematics and follow him into business so he missed his chance of joining the national football academy as that year, 4 youngsters from his team made it through. Locked in his bedroom for hours doing sums, Adjani started drawing footballers from memory, hurriedly scrawling mathematics sums over the top when his father came to check on him. These sums now spontaneously appear throughout his paintings.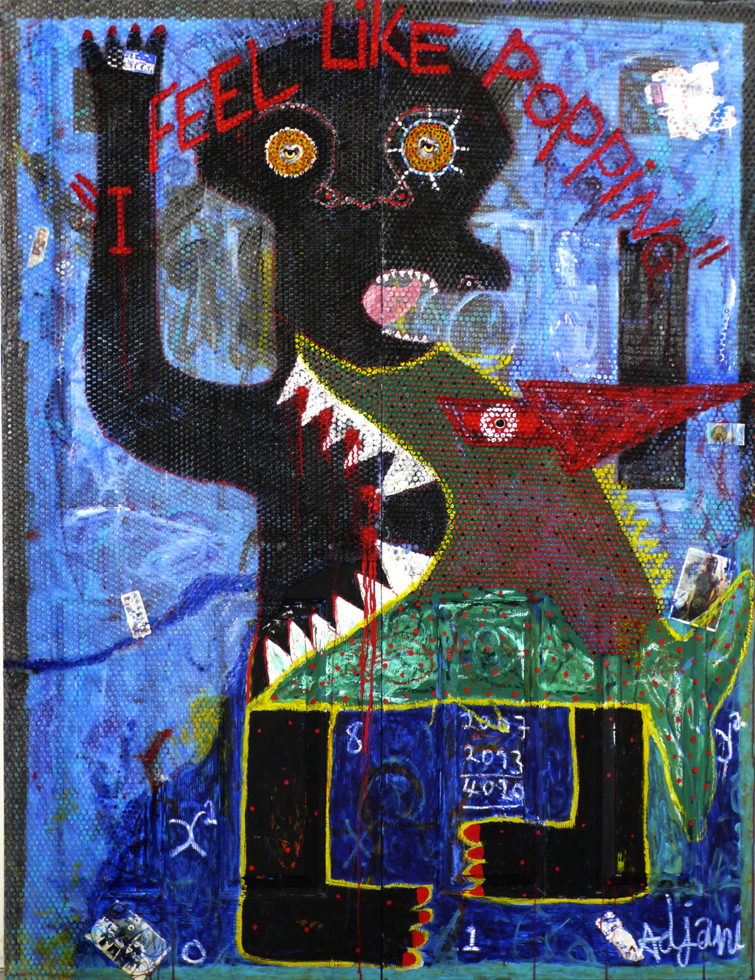 Popping, 2013.
Not allow to play football or draw at home, Adjani rebelled and ran away at the tender age of fourteen and eventually abandoned school. Interestingly, he studied on his own and passed his GCSE's Ordinary and Advanced Level with just enough points to enrol into university where he studied History of Political Thought, Egyptology, and Archaeology before enrolling in the British army in 2007 where he served for five years.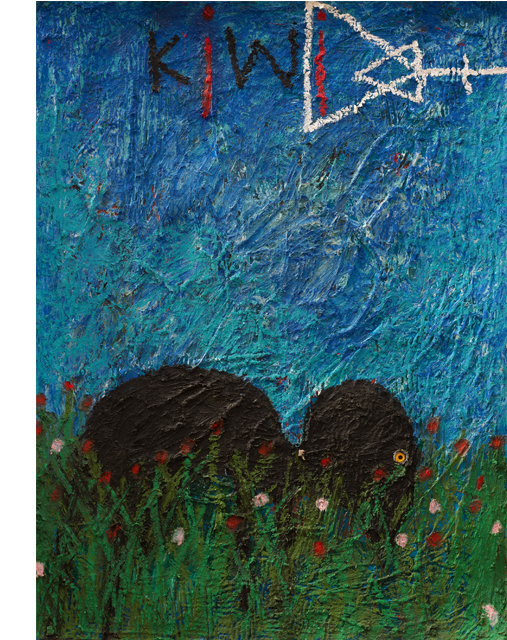 Adjani Looking for Kiwi, 2014.
His paintings are sensitive and autobiographical. They are a response to relationships and politics. The painting 'Popping' 2013 was an emotional response to the murder of soldier Lee Rigby in South London, an event of profound significance to an ex-soldier.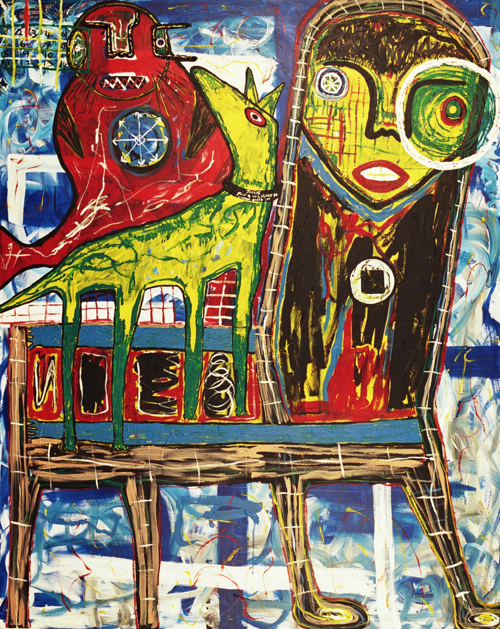 Mario Balotellis Revery, 2013?.
Often painting on found materials such as reclaimed doors, Adjani's boundless imagination and experimental curiosity allow him to take these salvaged materials to heart and use them as convincing metaphors. (website artist, NB: Unless otherwise stated, all photos on this site taken by Adrien Sauvage, Andrew Theodoropoulos and Adjani Okpu-Egbe)