Anastasia Pather: Meeting You
August 4 until August 26, 2016 in 99 Loop, Cape Town
Meeting You, 2016.
Statement: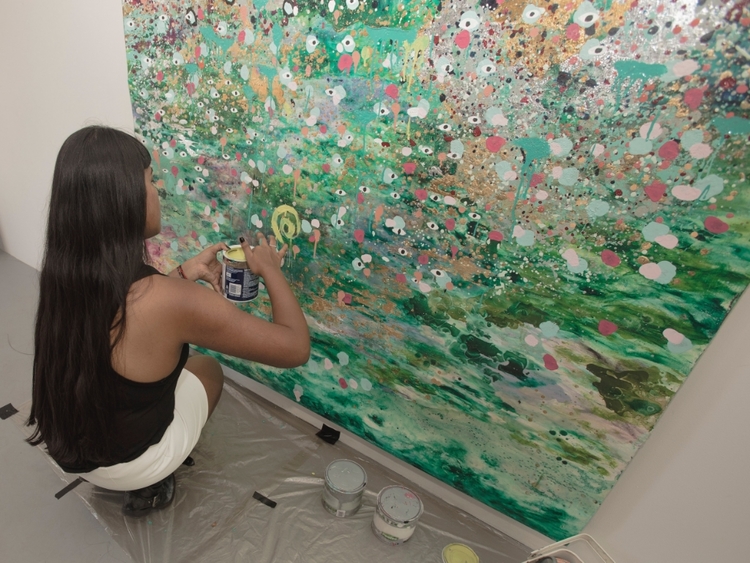 "The act of painting is almost like making love, during the act your two objects are connected in an intense wave, having a secondary agent like a brush just seems foreign and dishonest to me. I love the feel of the paint on palms and the roughness of raw canvas. It's a sensual, hedonistic performance that also doesn't take itself too seriously. I also appreciate the dichotomy of working with chance, allowing the paint to organically pool and spread and simultaneously working with absolute control translating between my fingers and eyes." (quote from 'The Way of Us', February 2016)
About: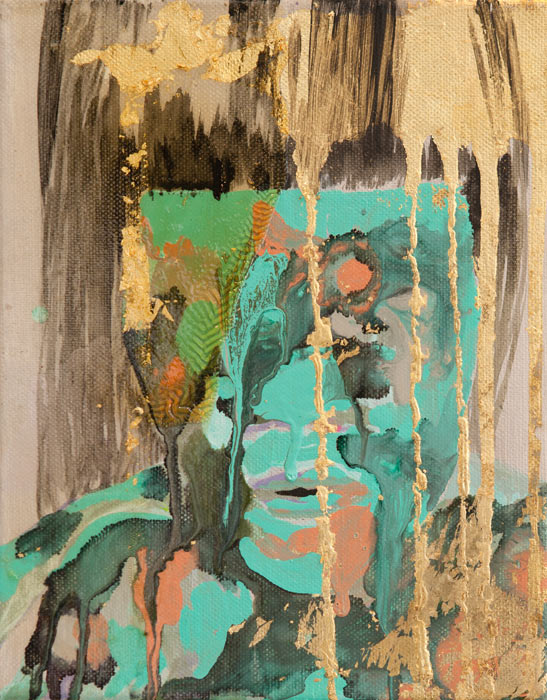 Turquoise Self.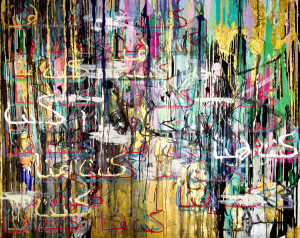 I was here.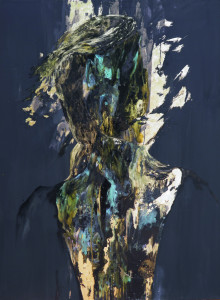 I am still here.
'Meeting you' is a live exhibition and quiet painting performance by Johannesburg artist Anastasia Pather. The work is a visual exploration into the architecture of memory and the politics of association. It is as uncomplicated and ungendered as a reclining nude that simultaneously evokes visceral action and abstract reaction that is both empowered and disarmed by its superficiality and preconceptions.
'Meeting you' is an introductory meeting with Cape Town and invites muses and interdisciplinary collaborators to explore the transience of 'jazz bonding'.
Anastasia Pather is a reluctant artist, finger painter and female who is concerned with surface. (text gallery).