Bambo Sibiya: Ubuntu Ngabantu
7 – 21 July 2017, Jack Bell Gallery, London
Custodians of the Swenka Movement, 2017.
About:
South Africa
Rich stylistic detail and textures mark Bambo Sibiya's linocuts and drypoint works, which seem to give insight into masculine identity and community on the streets of Johannesburg. Sibiya has found inspiration in the social realists – Hogarth's social allegories, Goya's Disasters of War and Diane Victor's Disasters of Peace – and has been strongly engaged with the theme of poverty in his local community, including the role of single mothers as heads of their households. In his current work Sibiya has shifted his focus to the lifestyle that developed around migrant communities.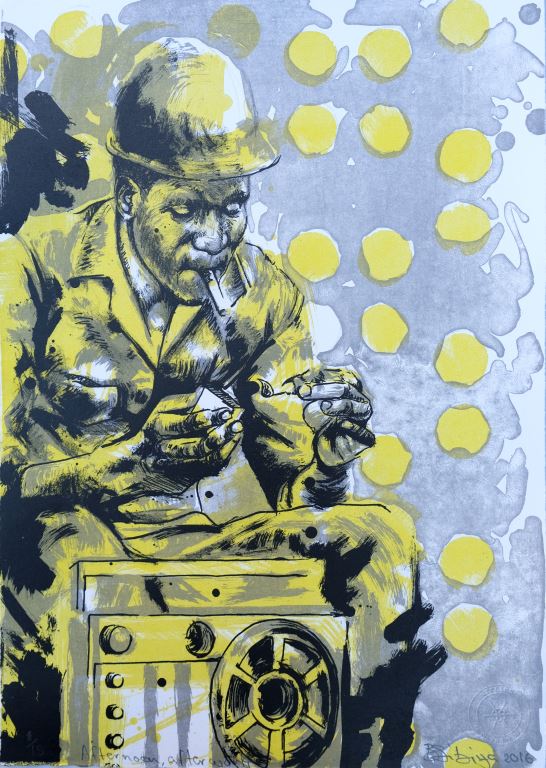 Afternoon, 2016.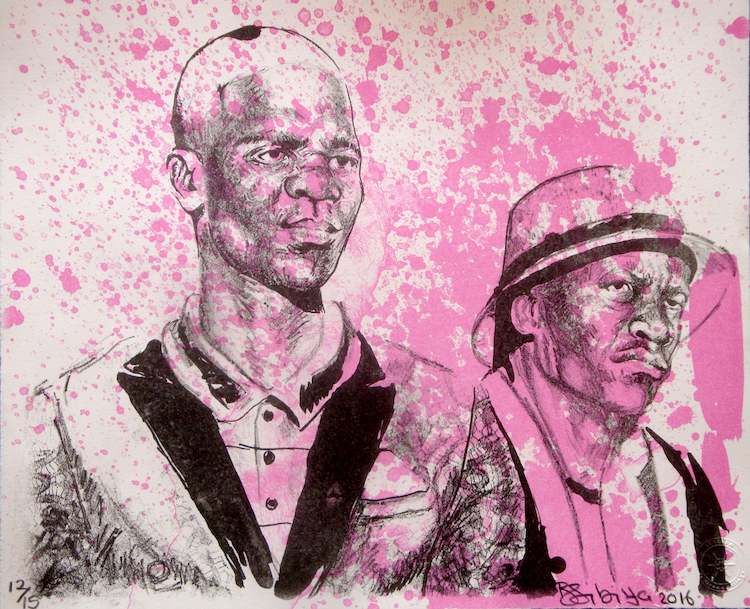 Ken and Isaac, 2016.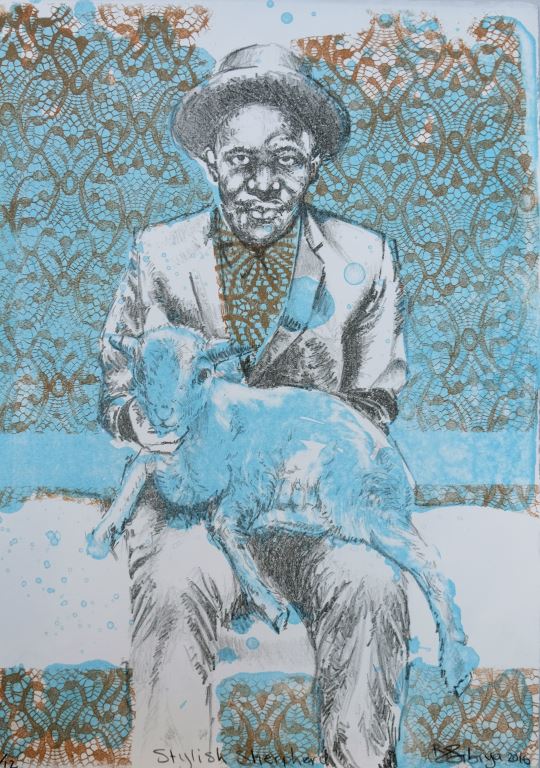 The Stylish Shepherd, 2016.
Sibiya has performed extremely well in South African art competitions in recent years: in 2012 he was a finalist in the ABSA L'Atelier top ten awards, and the winner of the prestigious Gerard Sekoto Award, which granted a three month residency at the Cité Internationale des Arts in Paris in 2013. Working at the the APS Gallery, he has also worked on the large scale linocuts of several leading artists such as William Kentridge, Diane Victor, Norman Catherine and Colbert Mashile.(courtesy Jack Bell Gallery, London, copyright works: the artist and Atelier Le Grand Village)