Barend de Wet: 1956, Boksburg – 2017, Cape Town
Maximal Knitting, 2012.
About:
A mythical figure in the South African art world with a career straddling nearly fourty years, De Wet has been described as a conceptual formalist. His oeuvre encompasses traditional media, craft skills and fanatical hobbyism that manifests in acts of playful and witty sculptures, 'knitted paintings', performances and productive collaborations. From being a model for Issey Miyake, beekeeper, world record holder in yo-yoing, serial tattooist and innate exhibitionist, De Wet exemplifies his motto that "art is life and life is art".
Just William, 2010.
De Wet officially resigned from the art world in 1996 with the announcement of the birth of his son. During 1998 he established the "Museum of Temporary Art" at his hotel, The Grand, in Observatory, Cape Town. Here he continued his obdurate battle against the intellectualisms of art, favouring honest gestures imbued with visual puns and Duchampian mischief. Many significant South African and international artists completed 'residencies' at the 'museum'.
After all is said and done, perhaps De Wet is best summed up in the words of two younger artists who have benefitted from his simply being around. As Christian Nerf would have it, "Barend doesn't work hard. He doesn't think hard. He is hard." Or this, from Robin Rhode: "To be able to understand the art of Barend de Wet is to be able to pickpocket an apple from a Cezanne still life before soaking one's teeth into it as a gesture of sincerity." We need Barend de Wet, for the simple reason that like the trickster he is, he occupies the position of the 'wise fool', thwarting cultural and artistic stagnation through his creative wit. By playing to the absurd, which is not without risk, he opens up a space for laughter and playful pleasure; attributes that are depressingly absent from so much of what we strive for – and indeed what motivates us – in an information-saturated present. (Smith, K. 2010. Barend de Wet. SMAC Art Gallery. Stellenbosch: 133.)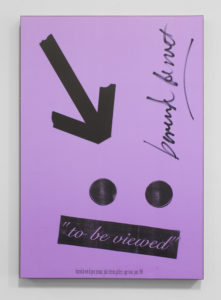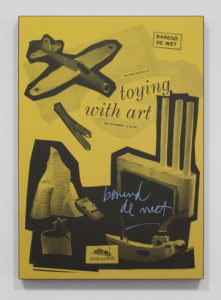 To be viewed, 2016.
Toying with art, 2016.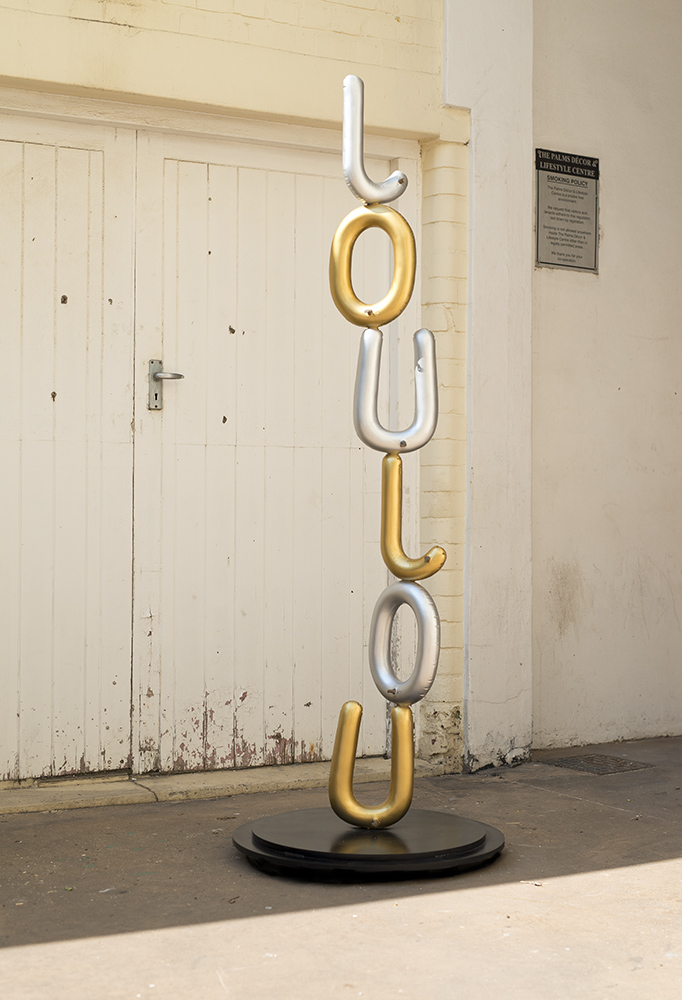 JouJou, 2016.
Biography
Born in 1956 in Boksburg, South Africa, Barend De Wet completed his education at the Michaelis School of Fine Art at the University of Cape Town in 1990. Since his return (to his artistic practice) De Wet has presented three successful solo exhibitions at SMAC Gallery – GREEN (2010) in Stellenbosch; Maximalism (2012) in Cape Town and Black, White & Everything In-Between (2016) also in Cape Town. Notable group exhibitions include Dada South? Exploring Dada legacies in South African Art 1960 to present, at the Iziko South African National Gallery in 2009; Twenty: South African Sculpture of the Last Two Decades at the Nirox Sculpture Park, Johannesburg, in 2010; The Rainbow Nation: Hedendaagse Beeldhouwkunst uit Zuid-Afrika at the Museum Beelden aan Zee, Den Haag, Netherlands, in 2012; and After The Rainbow Nation: An Exhibition of Contemporary South African Sculpture, at the NIROX Sculpture Park, Johannesburg, in 2013.
Recent projects include a video montage titled Projected Identities, which featured in MINE, a traveling exhibition of South African video and performance art which was shown in Dubai, UAE as well as in Bordeaux, France as part of the 2012/2013 South Africa/French season. De Wet was also the invited artist for the inaugural Cape Town Art Fair in 2013, and was included in Experimental Evening – Notes in Thread; as well as Thinking, Feeling, Head, Heart, curated by Marilyn Martin, both at the New Church Museum in Cape Town in 2014. During 2015, Barend de Wet showed his film Projected Identities at SMAC gallery in Cape Town, following its screening at the TATE Modern in London as part of The Film Will Always Be You – South African Artists on Screen. De Wet's work is currently included in the exhibition entitled Women's Work at the Iziko South African National Gallery in Cape Town
Coinciding with Barend de Wet's most recent solo exhibition titled Black, White & Everything In-Between (2016) was a publication by the same name, containing an essay by Alexandra C.M Ross that offers further insight into the practice of de Wet's cryptically playful practice. (text and courtesy SMAC Gallery SA)