Carlos Martiel: Dead Weight Project 2017
Photos: Renato Mangolin
Peso muerto (Dead Weight)
Manjar, Solar dos Abacaxis, Rio de Janeiro, Brazil.
Curated by Bernardo Mosqueira
I am restrained under the weight of a wooden cross which functions as a pillory.
About:
Carlos Martiel (born 1989, Havana). He Lives and works in New York and Havana. He graduated in 2009 from the National Academy of Fine Arts "San Alejandro," in Havana. Between the years 2008-2010, he studied in the Cátedra Arte de Conducta, directed by the artist Tania Bruguera. Martiel's works have been included in: 57th Venice Biennale, Venice, Italy; Casablanca Biennale, Casablanca, Morocco; Biennial "La Otra", Bogotá, Colombia; Liverpool Biennial, Liverpool, United Kingdom; Pontevedra Biennial, Galicia, Spain; Havana Biennial, Havana, Cuba. He has had performances at Walker Art Center, Minneapolis, USA; The Museum of Fine Arts Houston (MFAH), Houston, USA; Museo de Arte Contemporáneo del Zulia (MACZUL), Maracaibo, Venezuela; Padiglione d'Arte Contemporanea, Milan, Italy; Robert Miller Gallery, New York, USA; Nitsch Museum, Naples, Italy. He has received several awards, including the Franklin Furnace Fund in New York, USA, 2016; "CIFOS Grants & Commissions Program Award" in Miami, USA, 2014; "Arte Laguna" in Venice, Italy, 2013. His work has been exhibited at The Museum of Latin American Art (MOLAA), Long Beach, USA; Zisa Zona Arti Contemporanee (ZAC), Palermo, Italy; Patricia and Phillip Frost Art Museum, Miami, USA; Benaki Museum, Athens, Greece; National Museum of Fine Arts, Havana, Cuba; Tornielli Museum, Ameno, Italy; Museum of Modern Art of Buenos Aires, Argentina; among others.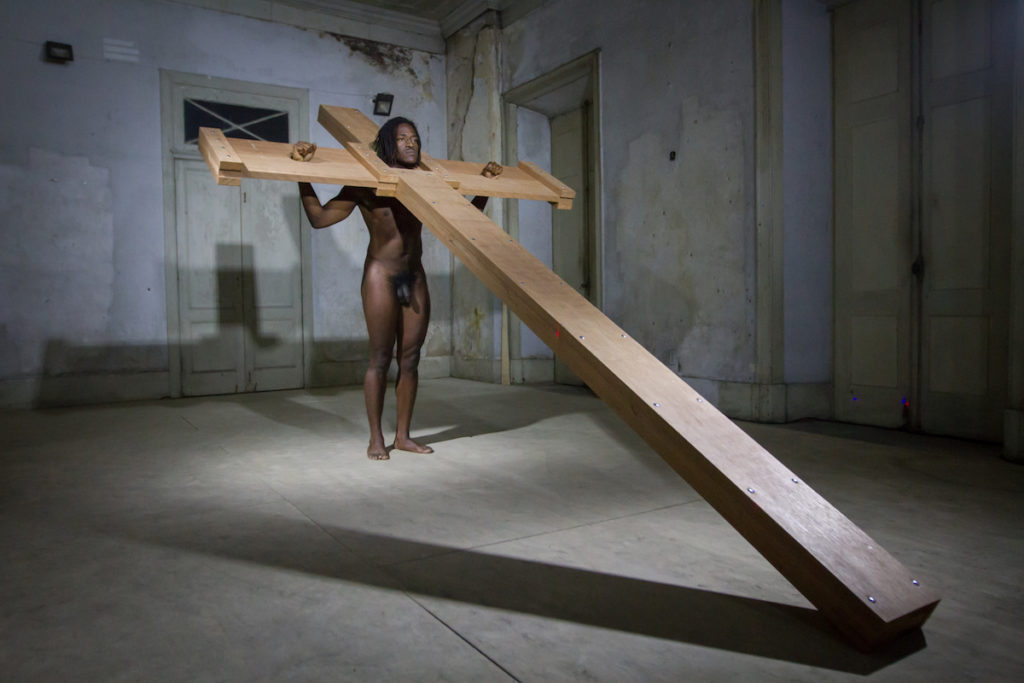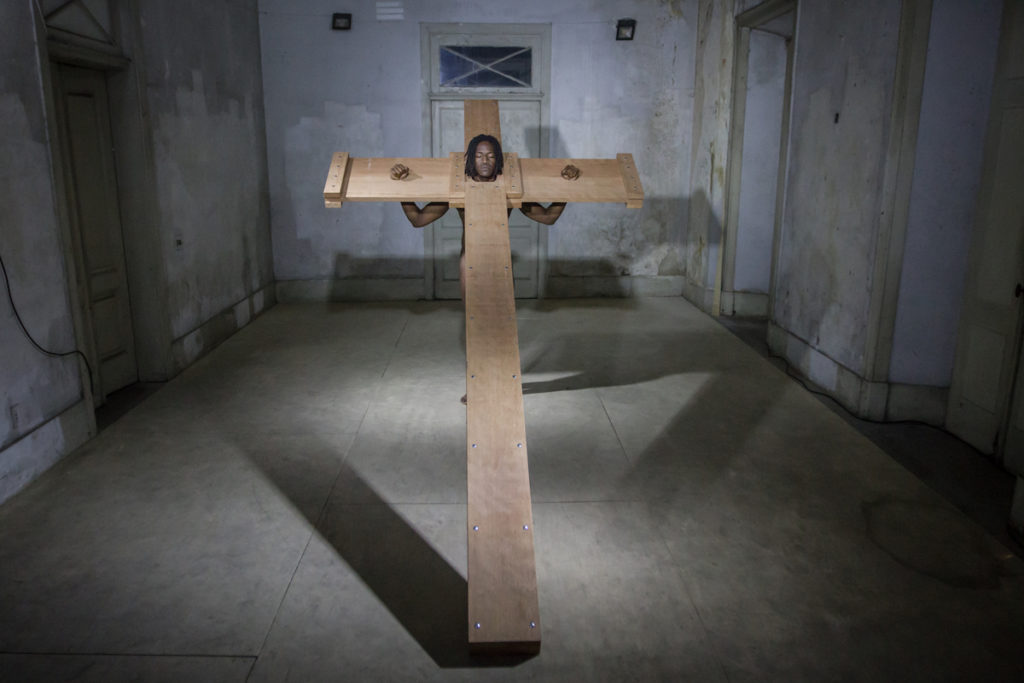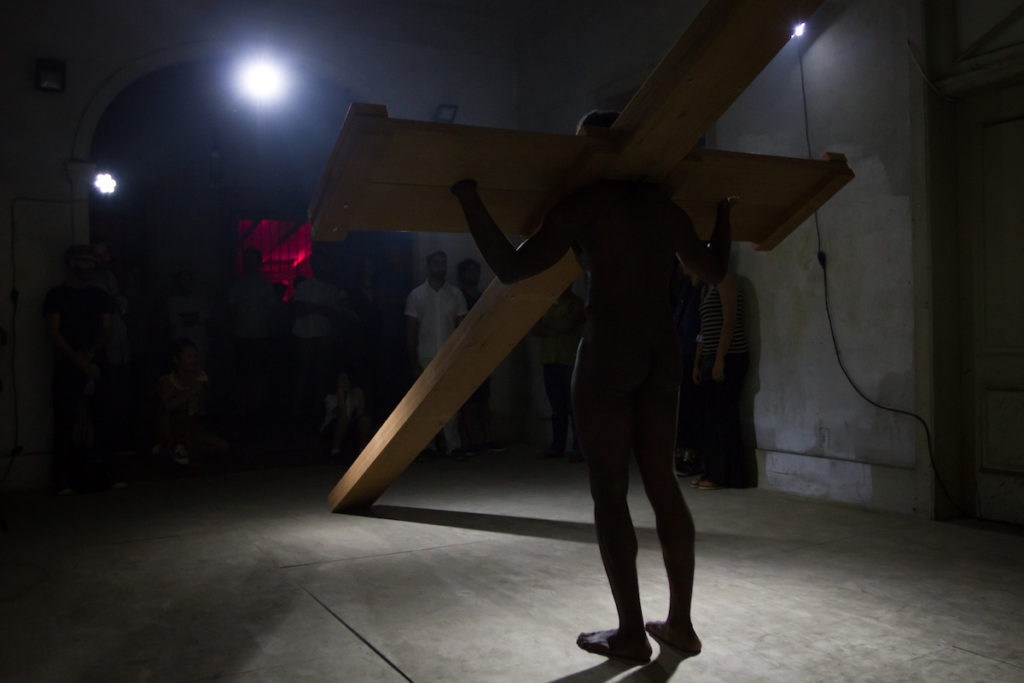 See also: https://africanah.org/carlos-martiel/