Tschabalala Self:
Born: Harlem, USA, Resides: New Haven, CT
Boca, 2017.
About:
Tschabalala Self is a New Haven based painter. She received her B.A. from Bard College in 2012 and her M.F.A. from the Yale School of Art in 2015.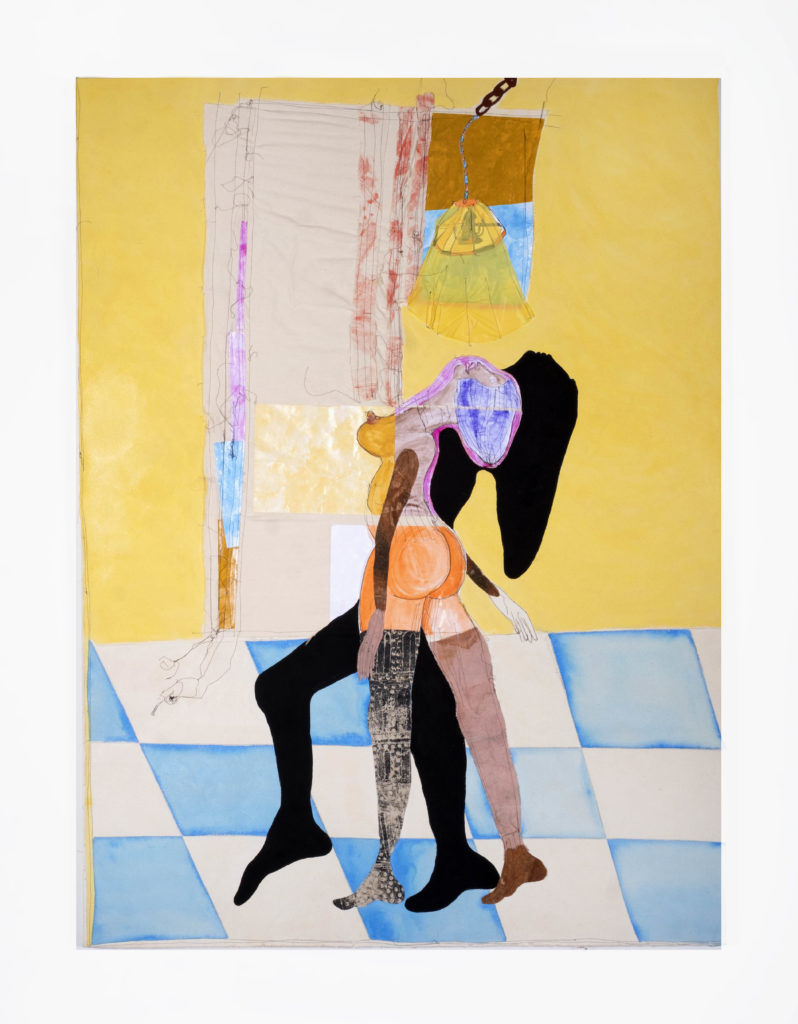 Chandelier, 2017.
"My current body of work is concerned with the iconographic significance of the Black female body in contemporary culture. My work explores the emotional, physical and psychological impact of the Black female body as icon, and is primarily devoted to examining the intersectionality of race, gender and sexualty. Collective fantasies surround the Black body, and have created a cultural niche in which exists our contemporary understanding of Black femininity. My practice is dedicated to naming this phenomenon.
The fantasies and attitudes surrounding the Black female body are both accepted and rejected within my practice, and through this disorientation, new possibilities arise. I am attempting to provide alternative, and perhaps fictional explanations for the voyeuristic tendencies towards the gendered and racialized body; a body which is both exalted and abject.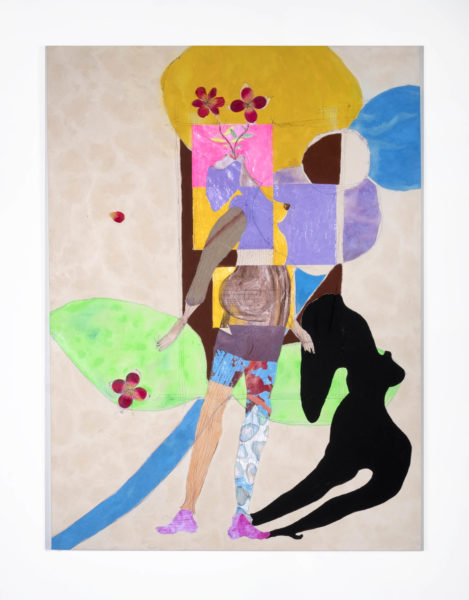 Flowergirl, 2017.
I aspire to hold space and create a cultural vacuum in which these bodies can exist for their own pleasure and self-realization. Free of the other's assertions and othering gaze.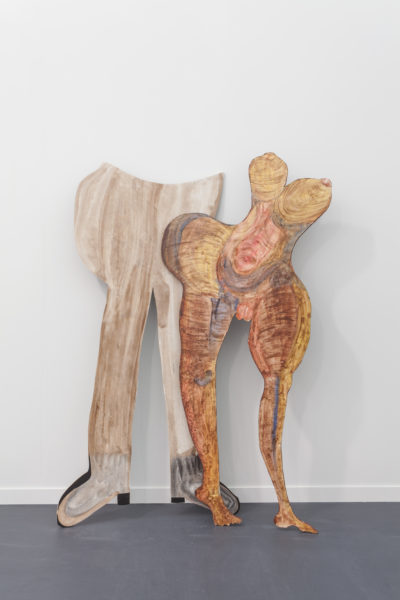 His & Hers, 2017.
I hope to correct misconceptions propagated within and projected upon the Black body. Multiplicity and possibility are essential to my practice and general philosophy. My subjects are fully aware of their conspicuousness and are unmoved by their viewers. Their role is not to show, explain, or perform but rather "to be." In being, their presence is acknowledged and their significance felt. My project is committed to this exchange, for my own edification and for the edification of those who resemble me."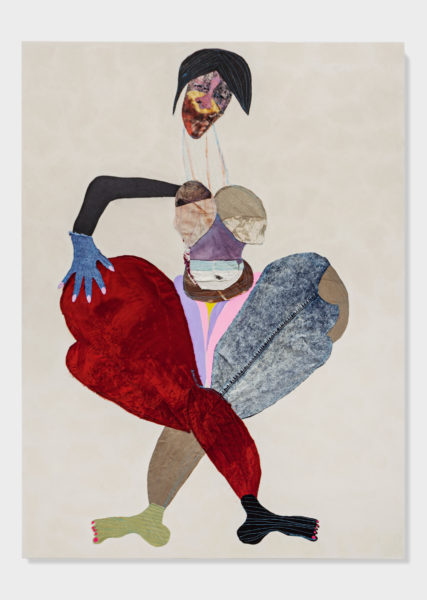 Pressed, 2017.
email: tschabalala@gmail.com