Cydne Jasmin Coleby is a digital and mixed media collage artist based in Nassau, Bahamas.
About:
Throughout my childhood I remember disassociating myself from my body, questioning aspects of my being and how they are perceived by others. But even with this awareness I've been unable to elude conditioning's grasp. At some point I pivoted from the position of investigating to accepting – accepting narratives I was told were mine despite never holding a writing credit. Though I found that I did this for many years, one cannot fight their nature.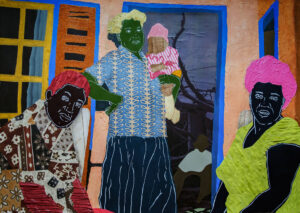 Self-reflection is an intrinsic aspect to my art practice. Through my graphic collages I examine personal and collective/ancestral relationships to trauma and conditioning. It's hard to distinguish between which experiences inform rather than define our identity. My work aims to explore this grey area, while questioning our ability for healing, and to cultivate our individual and collective narratives, through these events.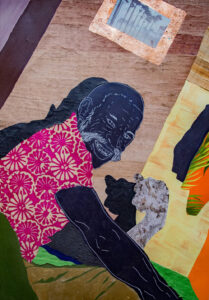 Cydne Jasmin Coleby (B. 1993, Nassau, Bahamas) attended The College of The Bahamas (now University) where she received her associate degree in art in 2012. Afterwards, she went on to work as freelance graphic designer, specialising in brand design. She has worked with numerous companies including Adworks, The National Art Gallery of The Bahamas, Poinciana Paper Press, Popopstudios International Center for the Visual Arts, The Island House and served as Creative Arts Design and Communications Manager for The Current: Baha Mar Gallery and Art Center.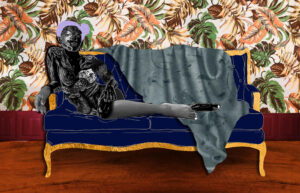 In 2018, Coleby reintroduced her art practice at The National Art Gallery of the Bahamas as a part of their Ninth National Exhibition with a body of work entitled A God Called Self. Since then, she continues to produce digital and mixed-media collages which investigate the transformative effects of trauma through a personal lens.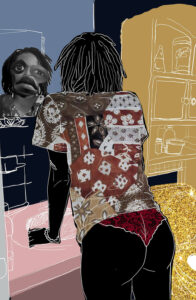 Her work has exhibited in galleries within The Bahamas, France and London, and she is a part of local and international collections, including the private collection of acclaimed art advisor and curator, Maria Brito.