Danile Stompie Selibe:Listen to the Sweet Sound of The Shadows
Berman Contemporary, Johannesburg, September 7 until September 21, 2019,
Listen to the Sweet Sound of the Shadows, 2019
About:
My work is a dialogue between the image making process, the visual representation itself and the transformation and expression of that into vibrations and sound shared with others. It explores the continuity of the creative process. My new work continues to explore and give a voice to that which is dark, hidden, unseen, that which I call the shadows. As social beings, we learn to create new tools with the old, the broken, the discarded and dismissed, which enables us to see new possibilities with and from the shadows. Creating new opportunities with these tools results in an unleashing and transformation of potential and creativity emerging from this obscurity.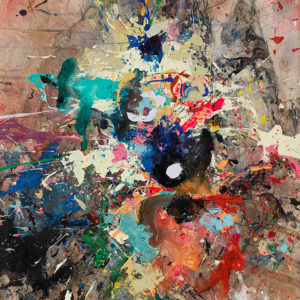 From the Portraits Seies.
This artistic process on my part is an offering to the viewer/audience of a different experience of art and the role of the viewer. I offer an opportunity for the viewers to experience and be a part of the performance of creation and the ensuing conversation, to not be a passive recipient of an image but to be a part of building something new out of the old. To claim the shadows, to be able to see the creative, humanistic and developmental value of the hidden, the lost, the ugly, as these are rooted in our shared history with vibrations, energy, rhythm and impulses that are the fertiliser for our becoming as individuals and as groups, communities, and societies.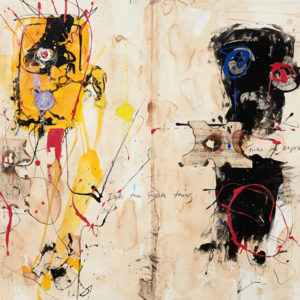 My baby just cares for me
Music plays an essential part in the inspiration and creation of a piece of art; it begins by me listening to music and using the process of musical improvisation that is free-spirited and without boundaries; that allows the possibility to both play and express myself. I can then share this process and new ideas with fellow musicians, artists, and the viewers/audience. Early on I found the process to be healing and since then it is one I want to share. The most important thing is that it shaped me into the person I am today. The use of different materials helps the whole thing become a therapeutic process for myself and others and I take a lot of pleasure in this process – this is what I pictured 20 years ago and it has inspired me to be an artist ever since.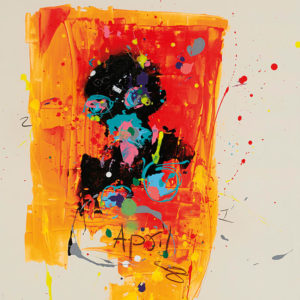 Broken Line Series
My artistic signature and style have been shaped by the joy and exploration of a daily practice of making things and being able to be reflective as well as self-critical of my work. This back-and-forth process of creating and reflecting, and of engaging in making meaning with others, has resulted in the definition of my style. I enjoy weaving together elements of artist-philosopher-creator-builder-connector-musician-questioner-explorer and the ultimate culmination of it all being amalgamated into one thing.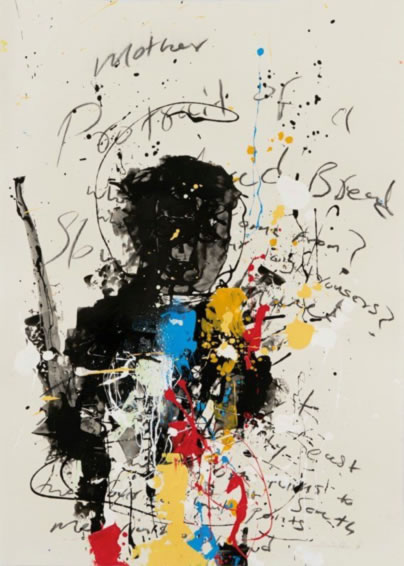 Abstract Lyrics Series
Selibe was born in Soweto in 1974, and his art education came in the form of arts programs such as those offered by Manu College, Dorkay House, Art Therapy Centre and Artist Proof Studios: "They, as well as other programs, played a significant role in the development of my career, they taught me about different materials and processes that I could then experiment with more confidently and with greater insight into what I wanted to say and do, and who I wanted to do it for, and with."
Website bermancontemporary.com
Instagram @stompie.selibe