David Koloane / In the City / 2016
Goodman Gallery Cape Town
Until 7 September 2016
Saxophone 1, 2016.
About:
Goodman Gallery is pleased to announce a solo exhibition of new work by David Koloane (b.1938), one of South Africa's most renowned Expressionist painters.
Since the 1950s the artist has confronted the urban world in figural renderings and bold colors to develop a powerful mode of social criticism. Koloane's central subject, black life in the city of Johannesburg, is depicted in swirling, swaying, and exaggeratedly executed brushstrokes. These techniques are meant to convey the turgid emotional state of the artist reacting to the anxieties and yearnings of life in one of Africa's largest cities.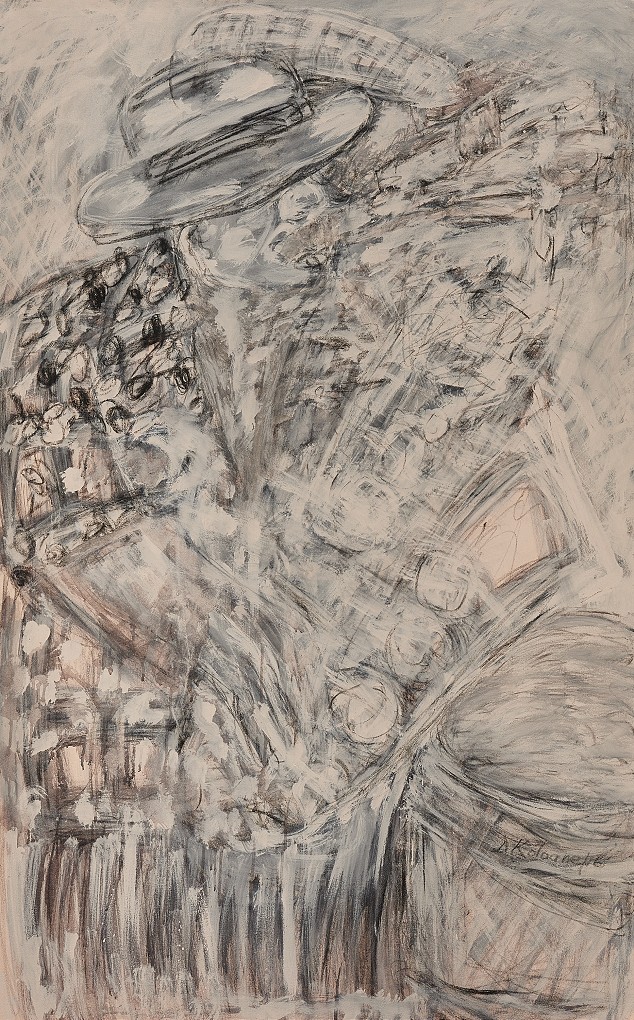 Saxophone 2, 2016.
His well-known representations of Johannesburg include hybrid individuals ('mongrels', 'hustlers') and the results of urbanization (thick commuters, African immigrants, feral dogs). Brightly hued images, such as, Red Beret, are an energetic game of color and form, Saxophone a soothing streak of pinky-grey and The Hustlers exist in a phantom grey. Working in layers of ideas and media, Koloane comments on the emotional resonances of the city in representations that range from the vibrant and hopeful to the grey and melancholic and back again.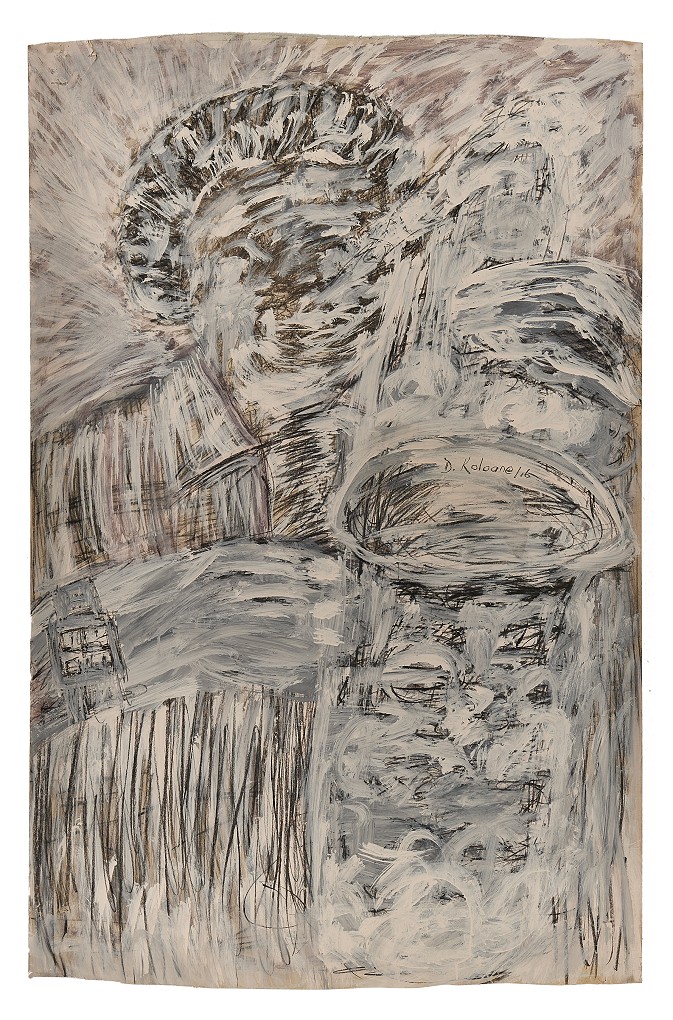 Saxophone 3, 2016.
At the center of the exhibition is a new stop-motion animated video, created from a series of detailed pencil drawings. The Takeover, expressed in a palette of achromatic greys, is a fable about the value of community and a cautionary tale about the company one keeps. Set in a Johannesburg township, a pack of aggressive feral dogs take over an abandoned school. One night, a woman attends a vigil at a neighbor's house and while walking home after the meeting the dogs attack and kill her. Spurred by her death the community comes together, and drive the dogs out of town. A very short fable, featuring animals with human thoughts and deeds, The Takeover is a metaphor about the dangers of free-living and the redemptive power of community.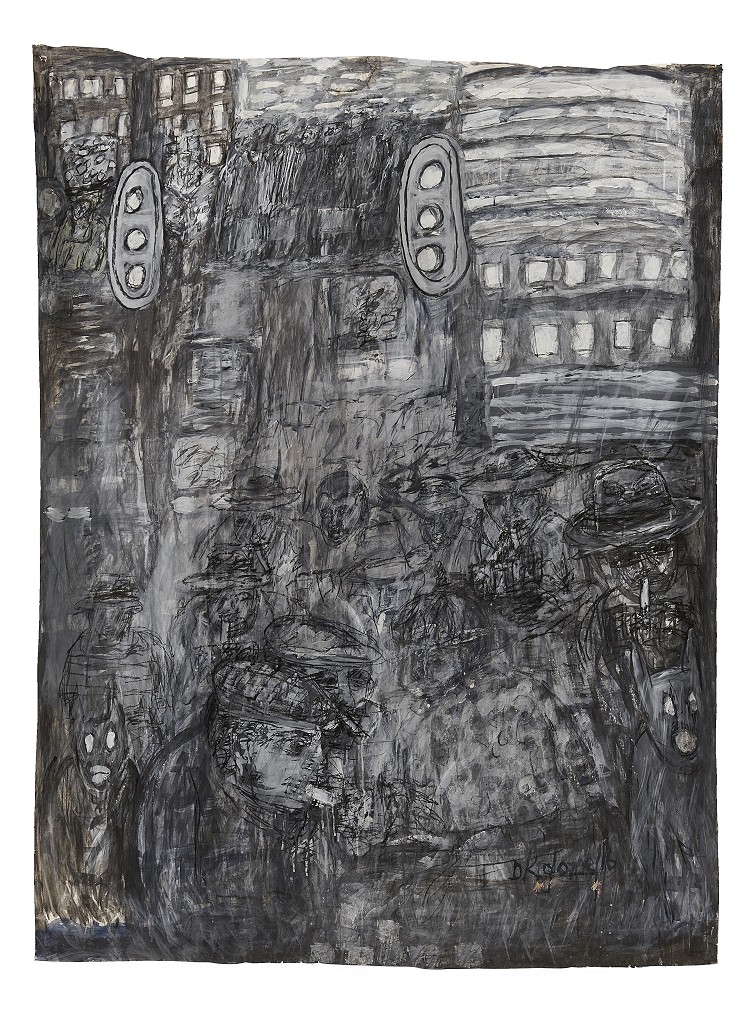 The Hustlers, 2016.
Koloane's drawings and paintings recall the forcefully expressionist art of Gerard Sekoto (1913–1993), and the abstract experiments of Louis Maqhubela (1939–2010) and Sydney Khumalo (1935–1988). He exemplifies the sensibilities and techniques of expressionist art in South Africa today. (courtesy Goodman Gallery)