Djon Louis Seedorf

Djon is a striking appearance in a positive sense. I have strong ideas about art, fashion, the mutual contact of people and art education. With my paintings, drawings and during conversations I move on the interface between art and education. I have always had affinity with art.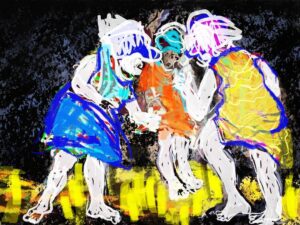 Raradox, 2023
In his works you see a reflection of what occupies him, the relationship between:
• Colored & White
• Male & Female,
• Young & Old
• LGBTi & Straight
• Christianity & Islam,
• East & West
• Truth & Lie
• Power & Populism
• Poor & Rich.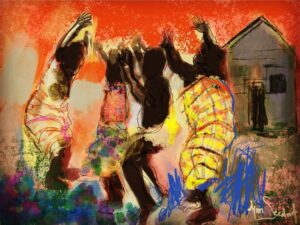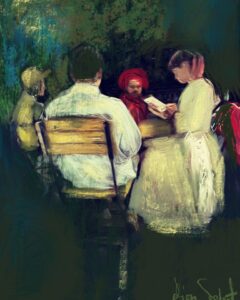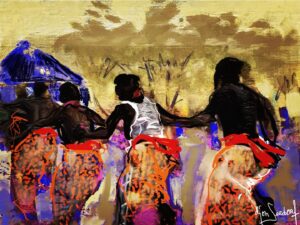 Prisiri/vakantieschets/Winie-dé-tidé, 2023
AMERIA
Rituals, stories and relationships are important matters for me. These, together with other people, form my experiences. I have a strong bond with, for example, my patron. She is an Indian transgender and is called ''Ameria''. She feels extraordinary pleasant among the sexes