Enrico Riley
Martyr Into the Hold, 2018,,,,,
About
Painter Enrico Riley (b. 1973, Westbury, CT) challenges viewers to decipher and contextualize his work's fractured narratives. For many Americans, exposure to the plethora of recent examples of violence perpetrated on African-Americans has blurred the boundaries between the historical record and the problems still facing contemporary culture. Riley conflates the past and the present, using disjointed and out of sequence imagery that acts as parts of the story, or foreshadows those to come. While often referencing spaces of violence or misfortune, he also leaves room for shared connections and joy. Riley employs specific formal techniques to expose the limitations of any linear narrative, including fractured bodies, hidden figures, ambiguous environments, and cropped frames. Each painting in the series is only the suggestion of an event. We are given fragments of a hole and are left to determine the rest. In this way, Riley provides a platform for participation. He invites the audience to complete those missing elements without promising resolution.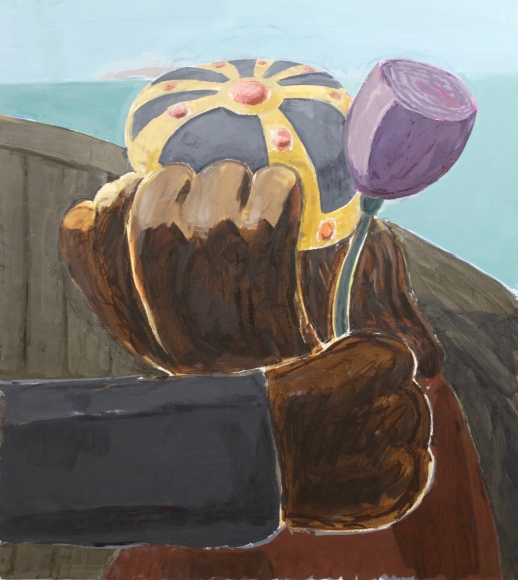 Untitled. Condolences Crying Queen Legacy, 2018.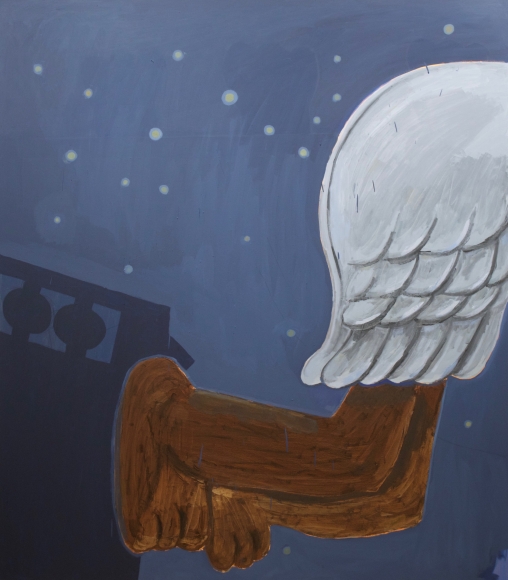 Midnight. Our dreams move forward, 2018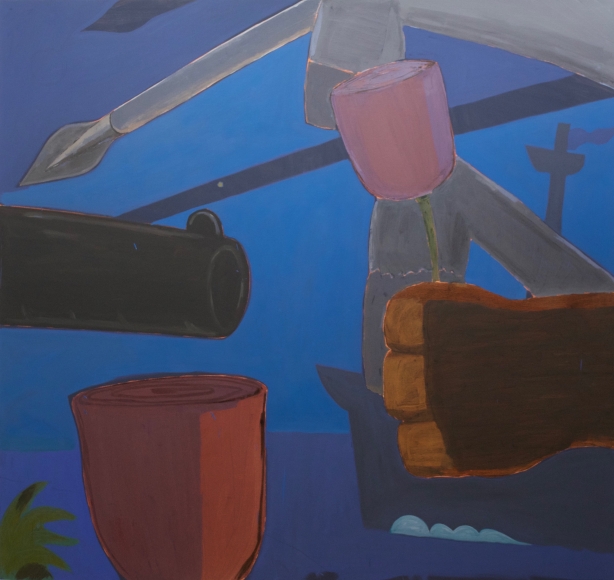 Untitled. Crepuscular New World Old Game, 2018
Riley's work was recently acquired by a major New York City Institution (to be announced in November) and the Dean Collection. His 2019 show at Jenkins Johnson Projects was reviewed by the New York Times and The New Criterion. He is the recipient of a John Simon Guggenheim Memorial Foundation Fellowship, a Rome Prize in Visual Arts, an American Academy of Arts and Letters Purchase Prize in Painting, and a Jacobus Family Fellowship through Dartmouth College. His works have been collected and exhibited at institutions including The Virginia Museum of Fine Arts in Richmond, VA; The Columbus Museum, Columbus, GA; The Nasher Sculpture Center, Dallas, TX; Accademia di Belle Arti di Roma, Rome, Italy; The Hood Museum of Art, Hanover, NH; The Painting Center, New York, NY; and The Museum for the National Center of Afro-American Artists, Roxbury, MA. Riley is currently a Professor of Studio Art at Dartmouth College in Hanover, NH and Chair of Studio Art. He has a MFA in painting from the Yale School of Art and a BA in Visual Studies from Dartmouth College.