Felix de Rooy: Apocalypse
Exhibition — 22 Apr until 3 Sep 2023, Stedelijk Museum Amsterdam
The Trip, 1971
About:
The Stedelijk presents five decades of artistry by multi-talented artist Felix de Rooy with film, theater and visual art in myriad forms from paintings and assemblages to (digital) collages and wall hangings. Far ahead of his time, De Rooy explored topics that remain relevant today, such as the continuing negative legacy of colonialism, everyday racism and the meaning of Afro-Caribbean and queer identities in art.
everything and everyone connected
Everything in De Rooy's universe is connected. Fuelled by a profound interest in beauty and love, the artist blends imagery and stories from diverse times, cultures, religions and geographies in images that sometimes verge on the magical and surreal. Drawing on his transhistorical vision and cosmopolitan approach, the artist explores the concept of 'cross culture' and 'cross time'. He transcends differences by highlighting things we all deal with—inner turmoil, mortality, and the longing for sexual and romantic fulfillment.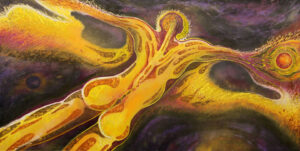 Icarus, 2008
renewed actuality
Far ahead of his time, De Rooy explored topics that remain relevant today, such as the continuing negative legacy of colonialism, everyday racism and the meaning of Afro-Caribbean and queer identities in art. De Rooy's work as an artist, theatre maker, film director, curator, collector, observer and social critic, has been of enormous significance to several generations. In 2000 he was named a Knight in the Order of Orange-Nassau and was presented with the Black Achievement Award for a lifetime of artistic accomplishments.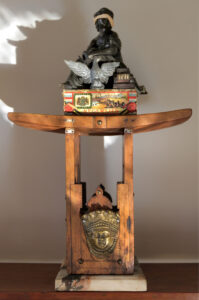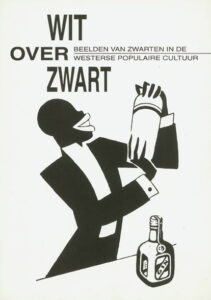 ave regina europa, 1989
Dig deeper
Every Saturday afternoon, there are introductory lectures to help visitors prepare for their visit to the exhibition. The free audio tour, which is partially voiced by the artist, delves into the artist's life and focuses on a number of works. The Meet the Masters event puts the artist in the spotlight with various speakers and performers who were inspired by the artist. The exhibition also features a Gallery Talk as part of Keti Koti, Dia di Lucha par Liberdad, the annual celebration marking the abolition of slavery in Suriname 150 years ago.
The Stedelijk has also developed several activities in collaboration with diverse partners. Eye Filmmuseum will be screening a number of films directed by De Rooy, such as Desiree, Almacita di desolate and Ava & Gabriel. During the event Eye on Art, various speakers will discuss the connection between film and (other) art forms. Eye will also host a conversation on spirituality in Curaçao films with photographer and filmmaker Kevin Osepa. The Stedelijk's Blikopeners are organizing a series of 'Archive Sessions' in collaboration with The Black Archives. Using objects from De Rooy's 'black interest' collection, they will talk about the meaning and importance of archiving. More information on all programming will be available on the website soon.
The exhibition Felix de Rooy – Apocalypse is generously supported by the Mondriaan Fund. The accompanying publication is supported by the Jaap Harten Fonds.