Franz Lamothe
Untitled
About:
Born 1961 in Haiti, Lives and works in Paris, France
Frantz Lamothe's raw and visceral paintings reflect fragments of his varied past. Born in Haiti, he left at the age of four when his father was involved in an abortive coup against the dictator 'Papa Doc' Duvalier. He spent his childhood in Brooklyn, and by the age of sixteen, was living on the streets and painting graffiti in the subways of New York. This way of life came to an end when, along with fellow graffiti artists such as Jean-Michel Basquiat, Lamothe was taken up by the New York gallery circuit. Following the death of Basquiat, Lamothe decided to escape the excess and superficiality of the art scene and return to Haiti.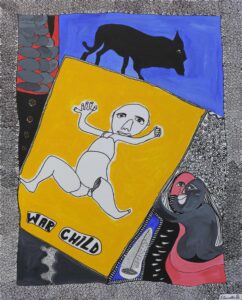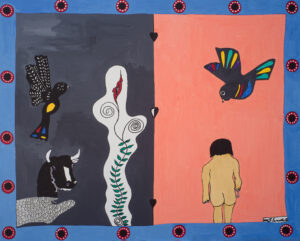 War Child/Lonely Child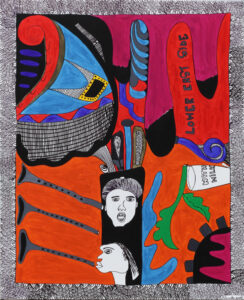 Lower East Side
The combination of Haiti's vibrant artistic life and political instability gave a new edge to his work. His work garnered international acclaim, and has been shown across Europe, Japan and the USA.