Frigg Toss
About:
Visual artist, sculptor and designer, Frigg Toss was born in 1997 in Cotonou (the largest city and economic center of Benin) where he lives and works. After a year of initiation to plastic arts at the National Institute of Art, Archaeology and Culture Department of the National University of Benin, followed by three years of research in sculpture, photography, digital art and design, he decided to concentrate fully on artistic creation.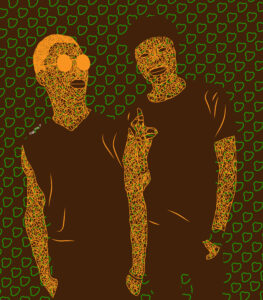 Boy Pose, 2019
Passionate about new technologies, Frigg Toss works with digital tools. In a constantly evolving creative process, he experiments with many techniques and does not hesitate to break the academic rules. For example, he produces only unique artworks even while working with digital reproductive techniques, each being understood as a unique act of creativity.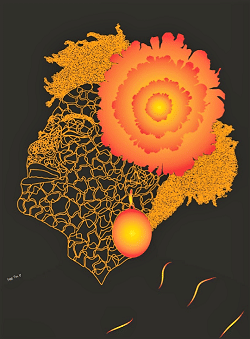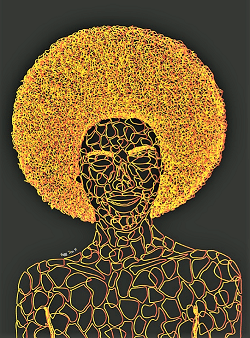 Afro Miss II and I
Frigg Toss is inspired directly by the environment in which he lives but firmly refuses to lock himself in a fatalistic spirit. Where many see obstacles, he spots opportunities for creativity. In his approach, he defends the idea that art is intimately linked to life and can influence it in many ways. Following this belief, he places the human figure at the center of his research, and addresses universal feelings and issues, in order to bring out a message of hope.