$hlomonde (Nomonde Mtetwa)
Maitele.
About:
"I guess with a lot of my serious work I'm depicting the world from a different perspective. Different to what the normal eye sees or what the normal mind thinks," says graphic designer and digital artist Nomonde Mtetwa who goes by the alias of '$hlohmonde'.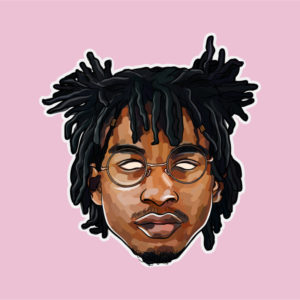 Golden Polaroid.
YUNG Graphic Designer & Visual Artist based in Hoehannesburg, South Africa.
$hlohmonde is my artist name, I say artist because I see myself more as a visual artist than a designer. When I am not designing, I am creating art but there is a thin line between the two. Whether it's a logo, brand, illustration or painting, if it can make people feel something, it becomes art.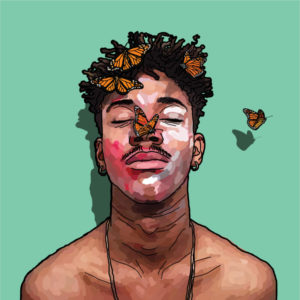 iisaiah B.
Th name is nothing special, just a nickname a friend gave me which is a combination of my name, Nomonde, and one of my favourite musicians/producers/visual artists that I look up to, Shlohmo. I'm inspired by creative geniuses such as Salvador Dali, Jean-Michel Basquiat and Frank Gehry. They were never afraid to dare and take risks and are all legendary in their own rights.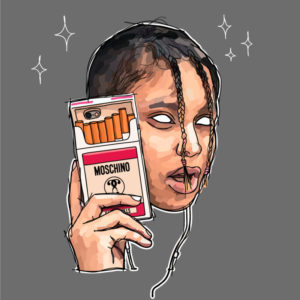 Odylis.
I've been drawing for as long as I can remember but the pen and pencil just became too boring for me. I started creating illustrations and digital art as a way kill off some free time and also brush up on my Photoshop/Illustrator skills last year. I guess I just never stopped after that. I have used Instagram as a way to display my work as well as comment on today's pop and youth culture & cheap street culture, in a nutshell. I also like creating digital portraits of people and I have always had a very strong fascination with graffiti art and street culture.