Houston Maludi
Les Nocturiens, 2016.
About:
Houston Maludi (1978) studied at the Beaux-Arts School of Kinshasa. Newly graduated, he begins his own aesthetics research under the influence of Cubist Painters George Braque and Pablo Picasso. Inspired by them he tries to find his own, personal « Cubism » obtained by a perfect harmony between the geometric shapes and called : « Monochromique Cubisme Symbiotique Quantique ». To illustrate a perfect and discreet unity between those geometric shapes and the other constituents of the work, while claiming his attraction for the lines and the construction of the space, Houston Maludi only uses Black & White, which emphasises the contrasts and the opposition of the various elements constituting the painting. The line is a central element in his drawings, as he claims : « In the symbiotic, the error does not exist, If you know how to use it, it became a line integrated to the composition of the work ».(text and courtesy: Magnin-A)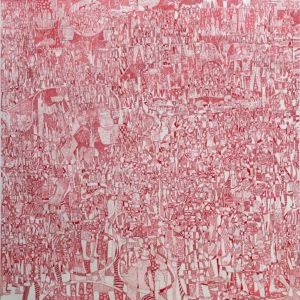 Red Market, 2016.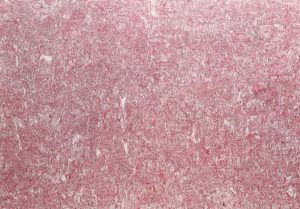 Athroposcene, 2017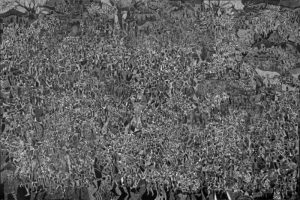 African dance, 2016.
See also: https://africanah.org/1-54-contemporary-african-art-fair-houston-maludi/