Jaasir Linger: Hier praten we niet over (2019)
Untitled, 2018
About:
This project is a personal investigation into my cultural identity through the rediscovery and investigation of the Surinamese winti religion, the religion of my enslaved ancestors.
Jaasir Linger (b. Zoetermeer, The Netherlands, 1991) graduated in may 2019 at the prestigious Fotoacademie Amsterdam (specialization 'Autonomous Image Maker'). His work often consists of images from his personal and the everyday life, inspired by his Surinamese roots and his fascination for the Afro-Surinamese religion Winti. The often, analog, black and white images he abstract in such a way from reality that they look as though they have been taken in a dream or another world. In this way he challenges the viewer to take a better look at the world and their own environment.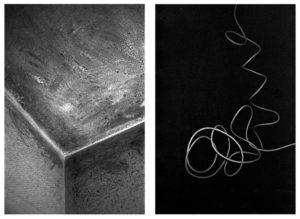 Untitled, 2018
"After his bachelor's study 'Media & Entertainment Management', where he specialized in arthouse films and film art, Jaasir followed his passion for photography and started studying at the prestigious 'Fotoacademie Amsterdam'.
Jaasir's work was showcased in the shop window of the 'Amsterdam City Archive' during the 'Nederlandse Fotoweek 2014' and in 2016 Dutch photography quality printed magazine 'SHUTR.Photo' featured Jaasir in the recurring section 'De Nieuwe Garde – Aanstormend Talent'. ("Dutch for: The New Wave – Upcoming Talent")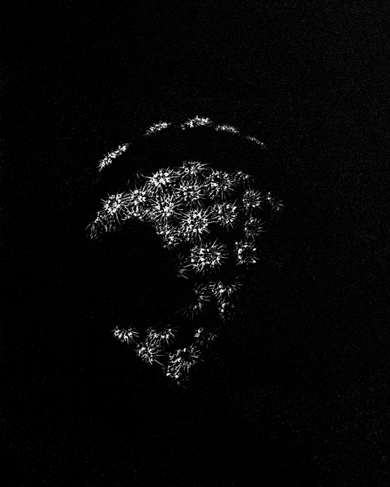 Untitled, 2018
In 2017 Jaasir was selected for the 'Nikon-NOOR Academy' masterclass week, organized by Nikon Europe and the renowned photo agency NOOR (a collective of experienced and acclaimed award-winning photojournalists and documentary photographers). Later that year he won the 'Gouden Freelancer Award 2016/2017', a biennial prize for the best Dutch journalistic production made by freelancers, with the documentary project 'VPRO – Gliphoeve – Een Vergeten Strijd'.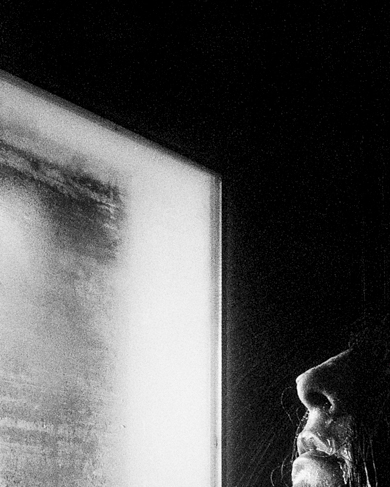 Untitled, 2018
Recently, Jaasir graduated at the Fotoacademie Amsterdam (may 2019) with an art-installation of his series "Hier praten we liever niet over!" (Dutch for: "We'd rather not talk about this!").
Jaasir is currently working on art and documentary projects concerning Surinamese cultural heritage, and he is working on a long-term documentary film and photo project about Dutch artist Yung Nnelg. In addition he does commercial assignments (with clients such as Eneco, Erasmus Medisch Centrum, Benthem Crouwel Architects, FNV) and collaborations with all sorts of creatives.
Feel free to contact me for more information, questions and (commercial) photography and film assignments, projects and job inquiries in the fields of fine art(s), documentary, portraits, reportage {i.e. (corporate) events}, commercial assignments, collaborations etc.(text website artist)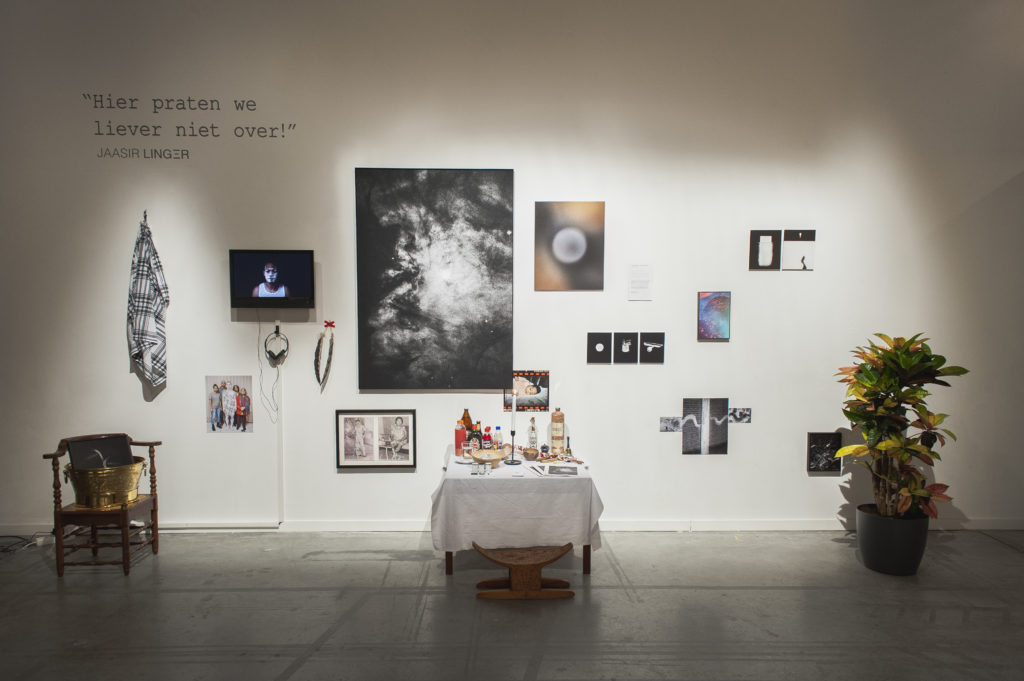 Hier praten we niet over, installation view 2019