Jamal Cyrus
For Bass (Paul), 2016.
About:
Houston-based Jamal Cyrus's body of work began from revisionist approaches within American history, particularly studies dealing with the African Diaspora and the formulation of Black political movements. His work acts as a document of questioning, meditation, mediation, and commemoration, attempting to distill and preserve the essences of political and social struggle. More recently, he has become interested in the idea of "The New World," and the ensuing after-effects of clashing cultures-specifically the characterization of cultures as they blend. For Cyrus, this interest is manifested in the results of creolization, hybridity, and the notion that cultures are becoming much more abstract and increasingly difficult to define.(text ArtPace San Antonio)
Jamal Cyrus (born 1973, Houston, TX) received his BFA from the University of Houston in 2004 and his MFA from the University of Pennsylvania in 2008. In 2005 he attended the Skowhegan School of Painting and Sculpture, and in 2010 he was an Artist in Residence at Artpace San Antonio. Cyrus has won several awards, including the Louis Comfort Tiffany Foundation Award, the Artadia Houston Award, and the Smithsonian Artist Research Fellowship. He has participated in national and international exhibitions, including The Freedom Principle: Experiments in Art and Music, 1965 – Now, Museum of Contemporary Art Chicago, Chicago, IL (traveled to ICA Philadelphia, 2016); Arresting Patterns, ArtSpace, New Haven, CT (traveled to the African American Museum in Philadelphia, 2016); two exhibitions at the Studio Museum, Harlem (both 2013); the Contemporary Arts Museum, Houston (2012); the New Museum, New York (2011); The Kitchen, New York (2009); the Museum of London Docklands, London (2009); and The Office Baroque Gallery, Antwerp (2007). In 2006 Cyrus was included in Day for Night, the 2006 Whitney Biennial at the Whitney Museum of American Art.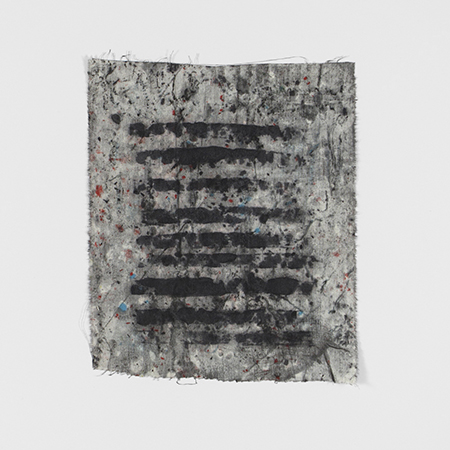 Untitled, 2016.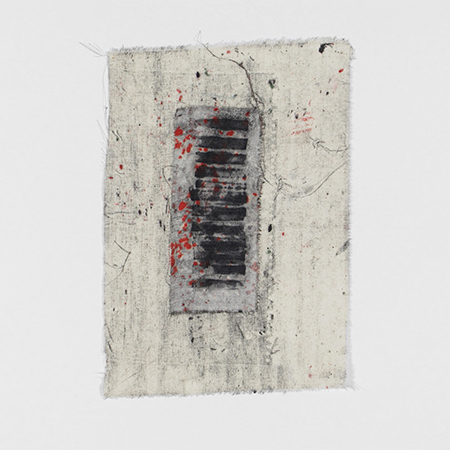 Untitled, 2016.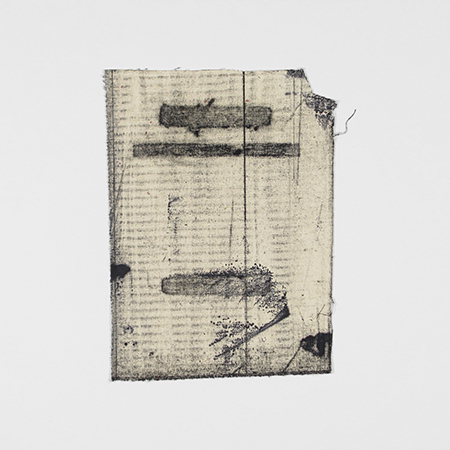 Untitled, 2016.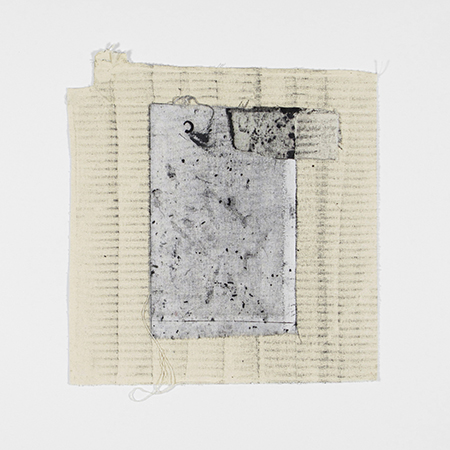 Untitled, 2016
Cyrus is also a member of the artist collective Otabenga Jones and Associates. As a member of the collective, Cyrus has exhibited at Lawndale Art Center, Houston (2014), Project Row Houses, Houston (2014), the High Museum of Art, Atlanta (2008), the Smithsonian National Museum of African American History and Culture, Washington, DC (2008), the California African American Museum, Los Angeles (2008), the Menil Collection, Houston (2007), the 2006 Whitney Biennial, and Clementine Gallery, New York (2006). Cyrus's and Otabenga Jones's work has been reviewed in Artlies, The Houston Chronicle, Houston Magazine, and The New York Times. Cyrus will participate in the New Orleans triennial, Prospect.4, with Otabanga Jones. Prospect.4 opens in November 2017, and runs through February 2018.
Jamal Cyrus lives and works in Houston, TX.