Kenrick McFarlane
The Dreadful Connaisseur, 2016
About:
Kenrick McFarlane is a Jamaican-American visual artist living and working in Chicago, USA. By combining a variety of visual languages, McFarlane stimulates a creative process which ultimately allows him to explore his spirit and the collective unconscious as an expression of his political and personal thoughts.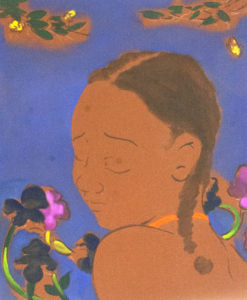 Pretty Young Thing, 2016
The potency of the work exists in its complete fragility; the paintings open us up to a haunting reflection of the present, one that is loaded with the impossible co-existence of violence and the right to ones humanity, a personhood nuanced with complexities and desires. Employing the visual techniques of Renaissance Painting layered with synthetic colored cartooning, McFarlane mixes tales of colonial conquest with that of first kisses and survival in love as a way to make visible the intimacy and fragility robbed from enslaved peoples across Africa and the Diaspora. This is a political act, one that refuses the depiction of blackness and trauma as inherent, instead offering alternative depictions, histories erased, full of play, desire, heroes and villains all likened in the fragile reflection of McFarlane himself.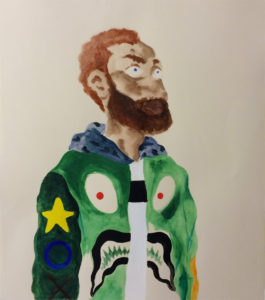 Untitled, 2016.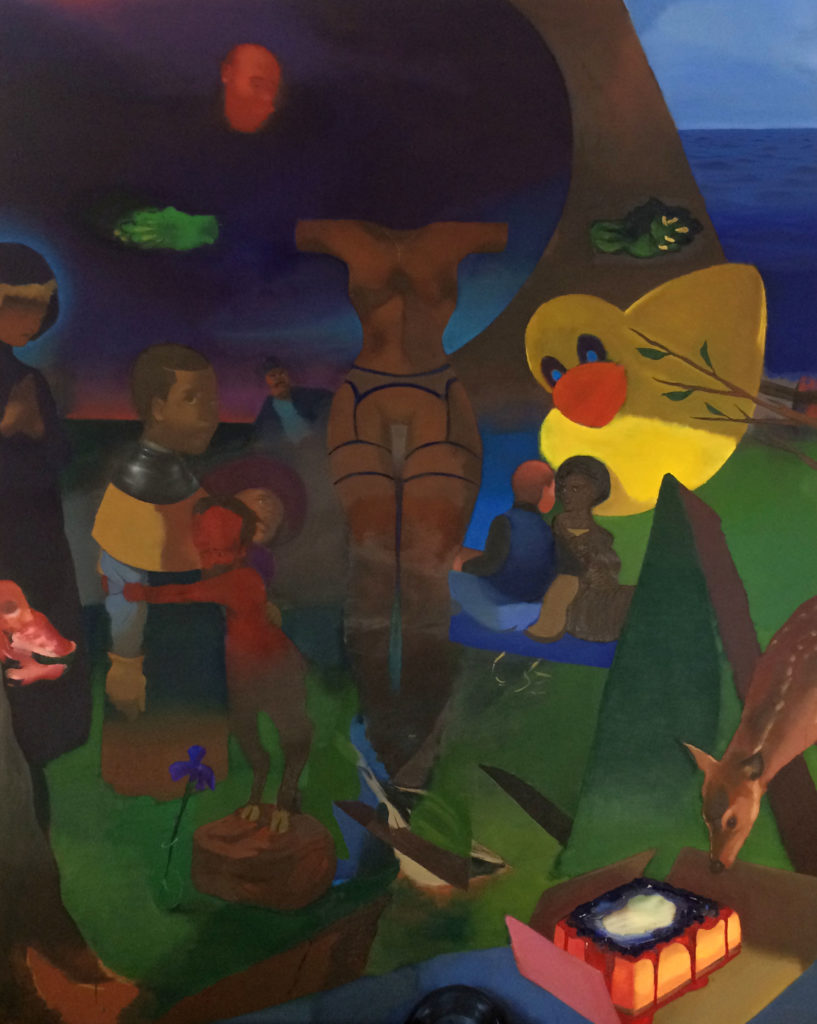 Anima, 2017.

Landscape, 2017.
McFarlane not only challenges the often racist legacies of how black people are depicted in images, both historically and in present, but completely immerses us in a world that is not far, or impossible to reach; a world that requires the acknowledgement of a humanity with more than one story to tell.
McFarlane had his first solo show entitled "Face Off" at the Gene Siskel Film Center. In 2012, exhibitions by Kenrick McFarlane include "The King of Crooks" which was shown at Morton College, and also "The Tipping Point of Me and We" at Little Black Pearl Art and Design Center. The exhibition was also hosted by the Contemporary Arts Council and curated by Tempestt Hazel. Later in 2012, McFarlane was chosen by Kerry James Marshall to participate in an exhibition curated by Dawoud Bey entitled, "Eclectic Coherence" The show was held at Expo Chicago located at Navy Pier. Kenrick McFarlane is a graduate from The School of the Art Institute of Chicago and is currently pursuing his masters in fine arts at the University of Central Los Angeles.(text and courtesy MOMO Gallery SA)