Jaryd Niles-Morris (1986), lives and works in Bridgetown, Barbados
Gagal Daniel
On his website:
Barbadian-born Creative searching for genius. Motivated by his immense drive to create unique and compelling imagery.
Combines commissions with independent art works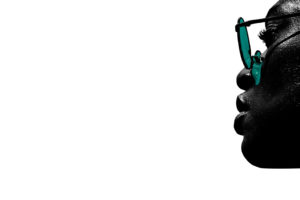 Annie
About art on Barbados
But if you're an artist, they don't take you seriously. If you're in New York, and you say, "I'm an artist," people say, "Oh my God, what kind of art do you do?" Because they know you could sell arts for millions or be famous or whatever.
But this is Barbados. You don't really get anywhere with art. And that sort of success feeds into the rest of the industry. If it was successful, people would respect it. Right now, it's not cool. If you say, I'm an artist, it's a conversation piece. People don't really take it seriously.
Barbadians need to be more open-minded if the creative industries are to flourish.
Bellie
This is according to one artist best known for his photography, Jaryd Niles-Morris.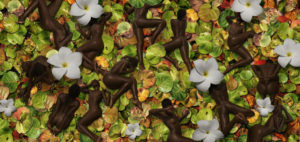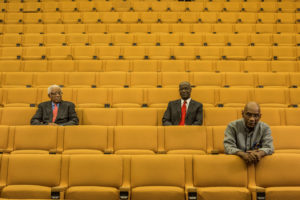 Black Berry/The Govs
The award-winning photographer says the island remains a restrictive place for expressing creativity, which is also seen in a lack of funding and opportunities for those in artistic fields.
Although Mr Niles-Morris applauds government's effort in implementing the Creative Industries Development Act in 2015, he says it should be easier for artists to access.
Mr. Niles-Morris says it will take a cultural shift for art to be taken seriously, adding that children are still discouraged from pursuing it as a career.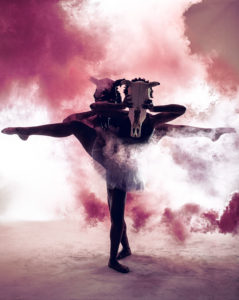 From the series 'Hot Boy'/Fallen Angels Dance in the Smog
He is also encouraging Barbadians to embrace modern visual art instead of only supporting what he calls "tourist-driven art".
He believes step one would be incorporating art into public life, introducing more murals and making exhibitions more inclusive.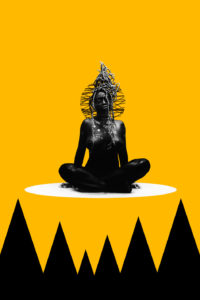 Lucifers Daughter/Yellow Bird
He hopes his upcoming project – yet to be revealed – will get Barbadians more interested in the new generation of art.