John Edmonds
Back Scales.
About:
John Edmonds (b. 1989) is a photographer and writer who lives and works between New Haven, CT and New York, NY. He received his MFA in Photography from the Yale School of Art and his BFA in Photography at the Corcoran School of Arts + Design. His work is in both private and public collections, including the Philadelphia Museum of Art, FOAM Museum Amsterdam Library and the George Eastman House, and has been shown both nationally and internationally.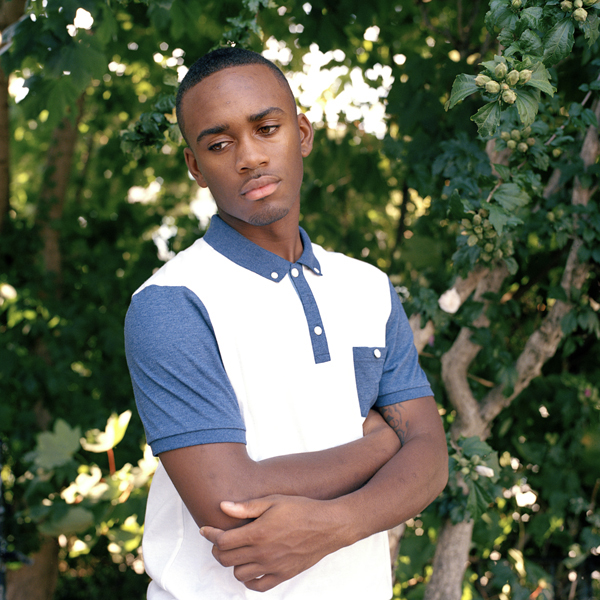 *
My work explores ideas of public and private self. I photograph people I meet throughout my day to day routine—in public transit, walking down the street, in a laundromat or at a community event—who remind me of other people I have encountered, both in the real world and in my imagination. It is my infatuation with the encounter that draws me to ordinary people. I am interested in the space of slippage in portraiture, the in-between space of performing a self and the truth that this reveals.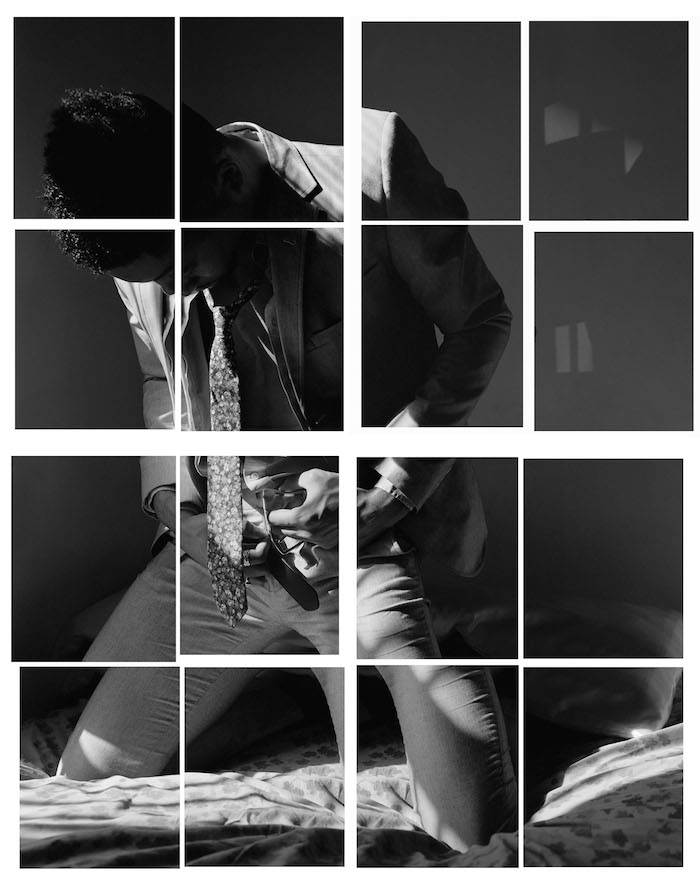 Man in Polyester Suit (referring to work with the same title of Robert Mapplethorpe)
Performativity—how the notion of seeing and being seen relates to a third-consciousness—is the space that the protagonists in my photographs exists where the unexpected happens in a not quite defined world. Through the accumulation and repetition of photographs, I want to complicate the notion of being, and challenge the viewer's preconceptions of race, gender and sexuality.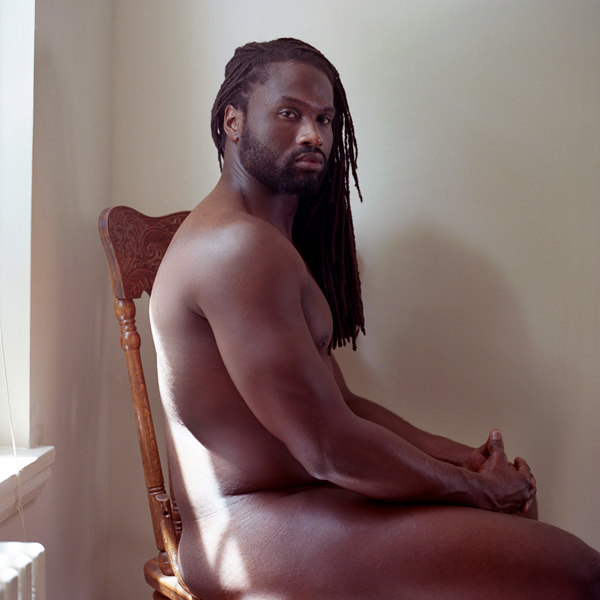 Real & Imagined,
I envision a body that is like my own
With a third consciousness
He moves quickly, smoothly- is agile
The intonation of his voice is sweet, soft, feminine
Anytime his mouth opens there is a profound message
You do not know who he is or where he is going
But you know he is in control of his own destiny
(text website artist)
The Hood Series.
The Hoods series continues the artist's exploration of representations of the physical anxieties and triumphs that are rooted in the politics of looking at the black male.
Copyright: The photographer.