Gallery Vallois America (New York) presents the exhibition, Intranautes by Cuban artist Jorge Luis Miranda Carracedo.
About:
Intranautes, meaning "inner journey" in Latin, will consist of works on paper, painting, mixed media and sculpture, a panorama of the artist's work from 2010 to the present. Carracedo's artistic skill spans several mediums to create a fantastic and dreamlike universe, populated by enigmatic humans, vegetables, and various unique animal hybrids; including a small human outfitted in an incomplete cosmonaut suit for a journey into space and modern skyscrapers. Also utilizing writing as a medium, the artist examines themes of modernity, racial types and the existential question of man's place in the universe. Carracedo was also influenced by another Cuban artist, Wifredo Lam, as echoed in his work, particularly in his landscapes. The black figure symbolizes the alter ego of the artist, Africa, occupying a major place in Cuban culture.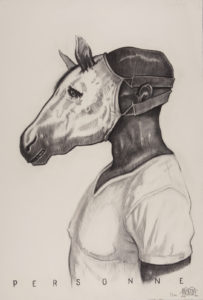 Personne, 2016.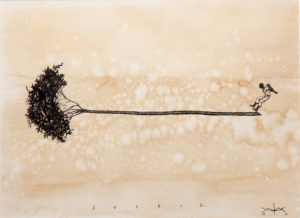 Juicio, 2016.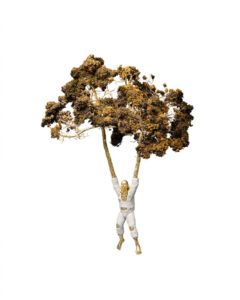 Hacia Aariba, 2017.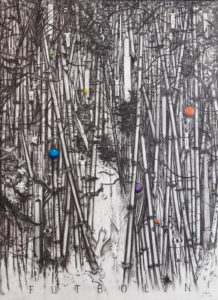 Futbolin, 2016.
Born and raised in Havana, Cuba, Carracedo studied at the School of Fine Arts in San Alejandro. In 2016, he exhibited his work at UNESCO in Paris as a tribute to Severiano de Heredia, the only black mayor of Paris. Carracedo currently lives and works in Spain.