Leo Twiggs
Anchored in the spirits, 2013.
About:
Leo Twiggs was born in 1934 in St. Stephen, South Carolina. He received his BA Summa Cum Laude from Claflin University, later studied at the Art Institute of Chicago and received his MA from New York University where he studied with Hale Woodruff, the acclaimed African American painter and muralist. He received his doctorate in Art Education from the University of Georgia. As Professor of Art at South Carolina State University, he developed the Art Department and I.P. Stanback Museum. Twiggs was named Professor Emeritus in 2000.
Black Interior, 2012./Blue Interior, 2012.
He was the first visual artist to receive the Verner Award (Governor's Trophy) for outstanding contributions to the arts in South Carolina.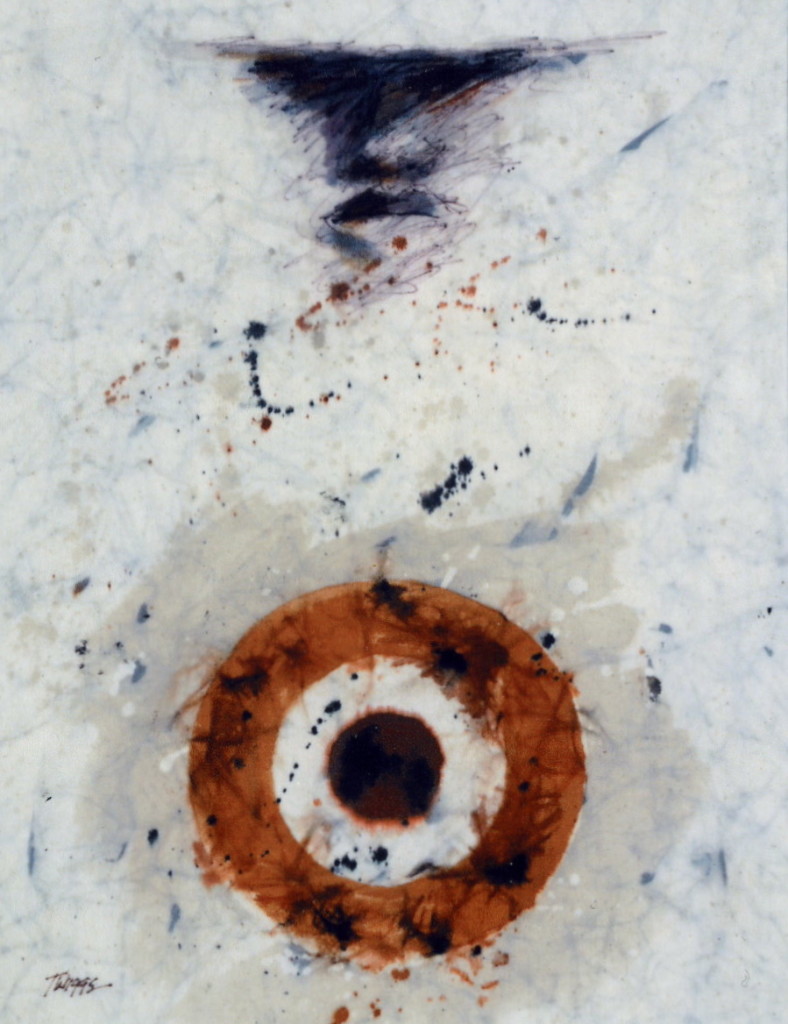 Targeted Man, 2009.
Twiggs' paintings are done in a unique, innovative batik technique that he developed after several years of experimenting with the traditional medium. He has had over 70 one-man shows and his work has received international recognition, with exhibits at the Studio Museum and the American Crafts Museum in New York and in U. S. Embassies in Rome, Dakar and Togoland, among others. His work has been widely published in art textbooks and featured in several television documentaries. In 2002 and 2008, he was selected to design ornaments for the White House Christmas tree and the Georgia Museum of Art organized a retrospective of his work that toured the southeast, 2004-2006.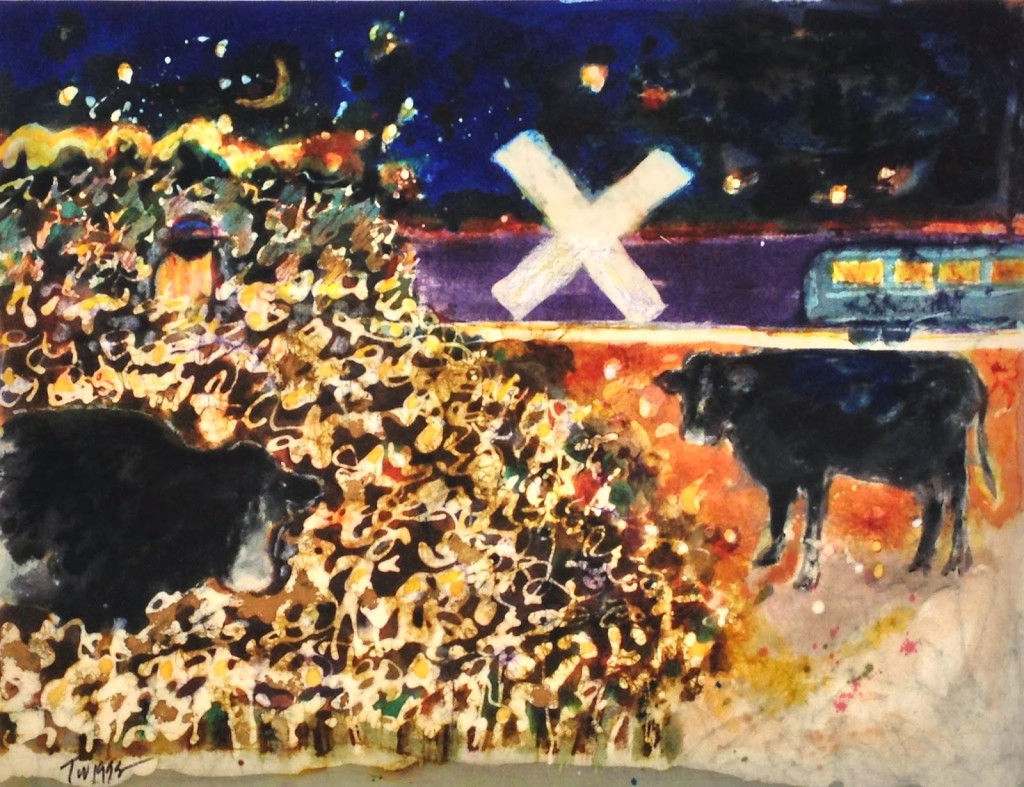 Crossing with two cowes, 2014.
Hampton III Gallery in Taylors, and if ART Gallery in Columbia, South Carolina represent him in the Southeast and his studio is located in Orangeburg, South Carolina where he is Distinguished Artist in Residence at Claflin University.(text website artist)