M O H A U M O D I S A K E N G Passage, 2017, Ron Mandos Gallery, Amsterdam, from September 7 until October 21, 2017.
About:
At Venice, in the South African Pavilion, Modisakeng has mounted "Passages," a three-channel video projection that, like his photography, reveals the beauty and trauma of black bodies in motion. The nearly eighteen-minute work follows the individual journeys of three South African voyagers, each carrying a single possession, wading through waters, trying to get ashore. In Setswana, Modisakeng says, life is referred to as botshelo, or a passage, and human beings are called bafeti, or voyagers. It's a view of existence that suggests that all experiences are transient. (text NewYorker)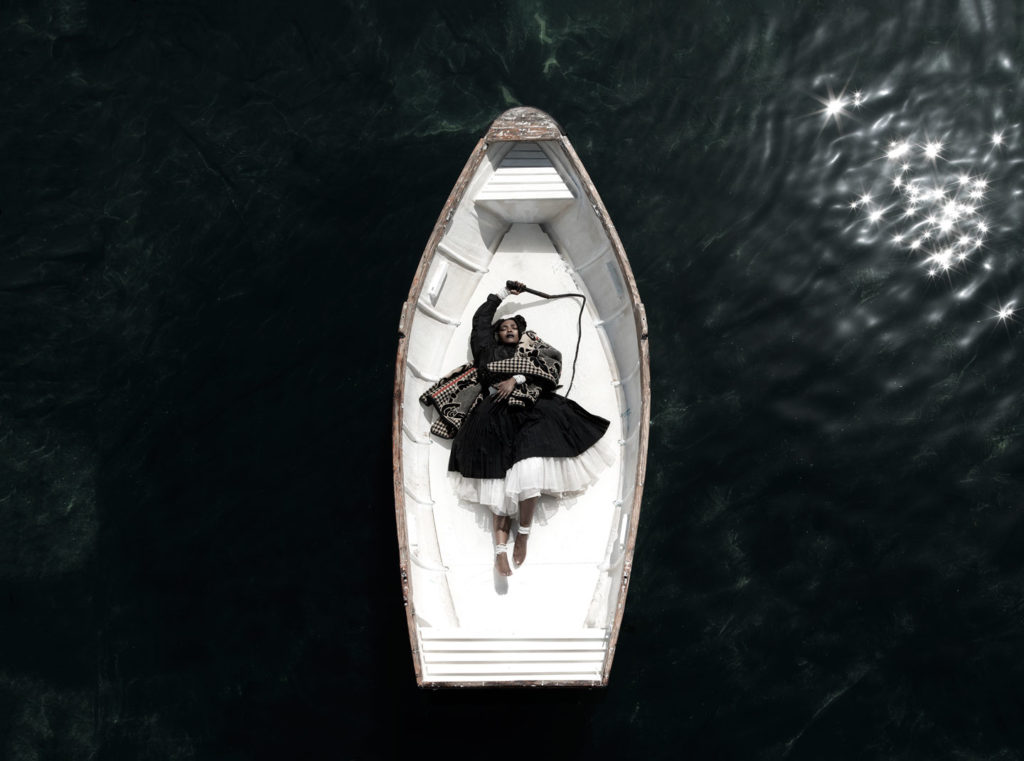 Material, metaphor and the black body are the tools that Mohau Modisakeng uses to explore the influence of South Africa's violent history that has been ignored in today's society, on how we understand our cultural, political, and social roles as human beings in post-colonial Africa and in particular post-apartheid South Africa.
Represented through film, large-scale photographic prints, installations and performances, his "work doesn't start off with an attempt to portray violence but it becomes mesmerising because although we might recognise history as our past, the body is indifferent to social changes, so it remembers."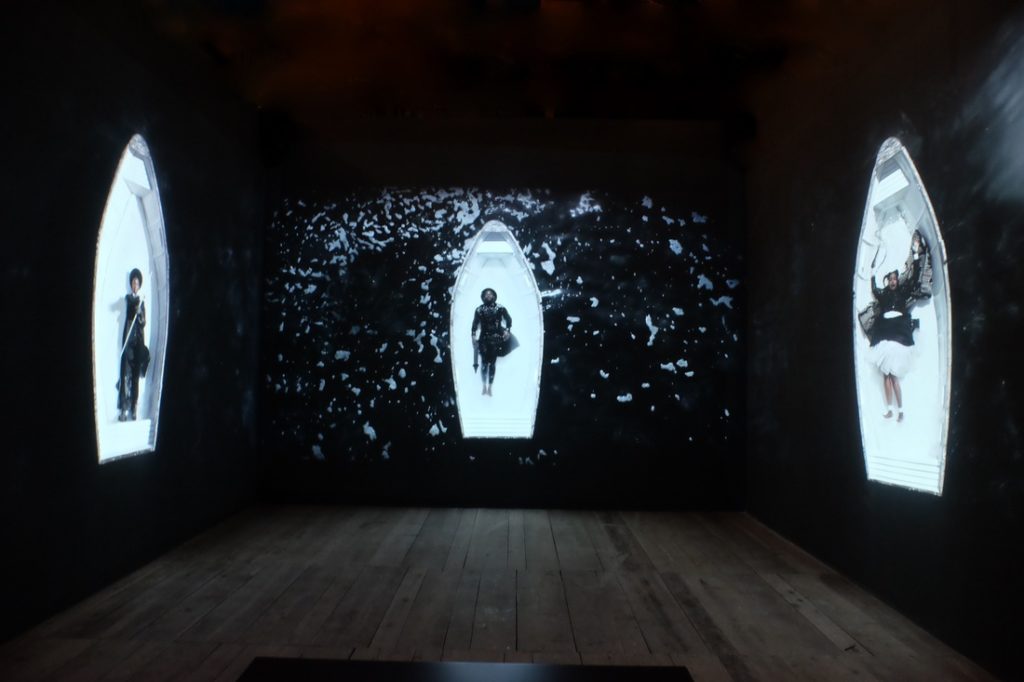 Mohau Modisakeng was born in Soweto in 1986 and lives and works between Johannesburg and Cape Town. He completed his undergraduate degree at the Michaelis School of Fine Art, Cape Town in 2009 and worked towards his Master's degree at the same institution. His work engages race, the militarisation of society and the deep divides of post-apartheid South Africa and the post-colonial continent. He interrogates the collective narratives that inform our experience of the world, in particular those that evoke the black body as a site of fragmentation and distortion.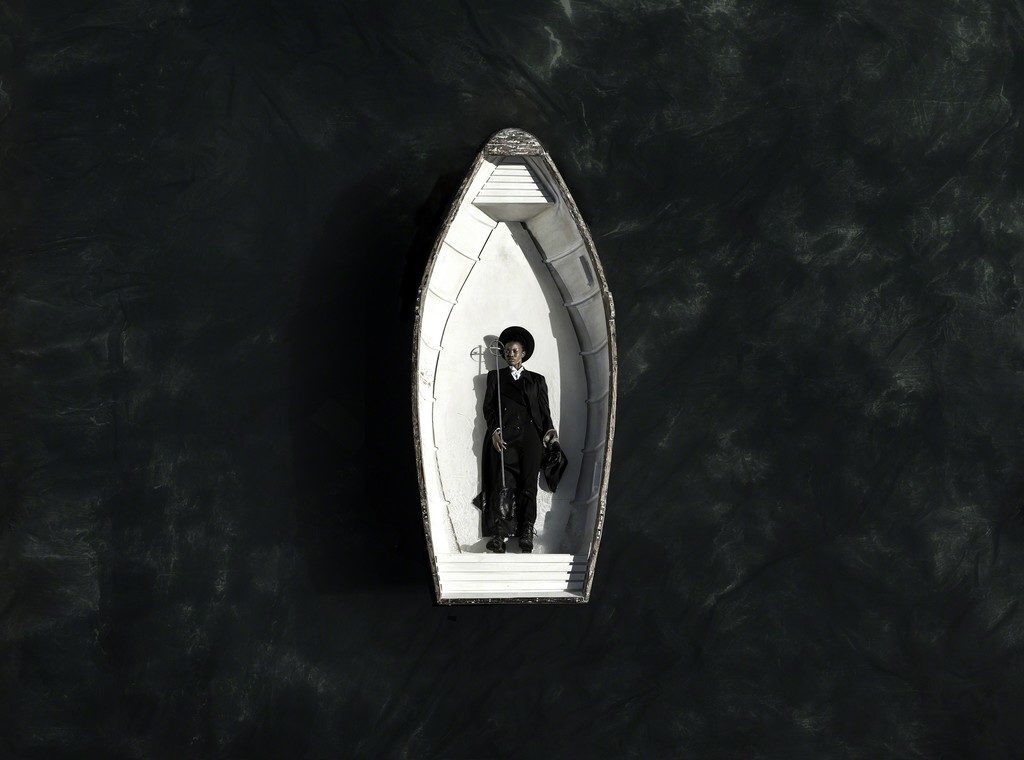 Modisakeng was awarded the Sasol New Signatures Award for 2011. He has exhibited at VOLTA NY, New York (2014); the Saatchi Gallery, London (2012); Dak'Art Biennale, Dakar (2012); Focus 11, Basel (2011); and Stevenson, Cape Town (2010). In 2013 he produced an ambitious new video work in association with Samsung as a special project for the 2013 FNB Joburg Art Fair. His work is included in public collections such as the Johannesburg Art Gallery, Iziko South African National Gallery, Cape Town and the Saatchi Gallery, London as well as in significant private collections such as Zeitz MOCAA. (text website artist)