Marlon Forrester: "A Path: Drills for Flight"
Running through January 30, 2016
The New Art Center in Newton
61 Washington Park
Newtonville, MA 02460
www.NewArtCenter.org
About the project:
MARLON FORRESTER presents 'A Path: Drills for Flight'. This wall mural functions to both deconstruct and reconstruct the sacred space of ritual found within a basketball court. In it, free throw, three point, and half court lines become axis points, and access routes, for drawing exploration. A conceptual artwork, it requires the collective participation of many activators willing to follow the rules as they create a new path among many.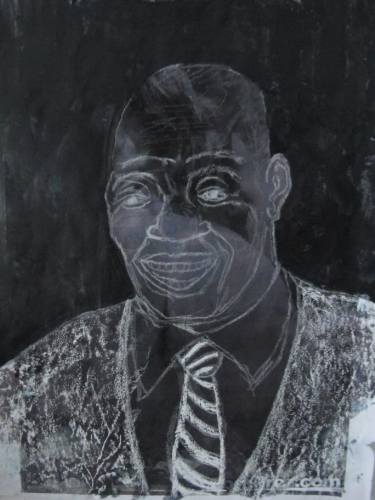 I can't believe it's magic.
This project is presented as part of the New Art Center's 2016 artist-in-residence program. through this program, two artists will activate the Holzwasser Gallery through two large-scale, interactive mural projects that invite visitors of all ages to participate. These projects explore the relationship between resident artists and their collaborators while pushing the boundaries of what is considered a mural.
Marlon Forrester (b. 1976, Guyana, South America) is an artist and educator based in Boston, MA. Forrester received a BA from the School of the Museum of Fine Arts Boston (SMFA) in 2008 and a MFA from Yale School of Art in 2010. He is currently a resident artist at African-American Masters Artist Residency Program (AAMARP), adjunct to the Department of African-American Studies in association with Northeastern University, and teaches art in Boston Public Schools (BPS). Additionally, he is head teacher for City Studio, a studio art program provided through a partnership between BPS and SMFA. In 2016, he will teach drawing and watercolor at SMFA.(text The New Art Center)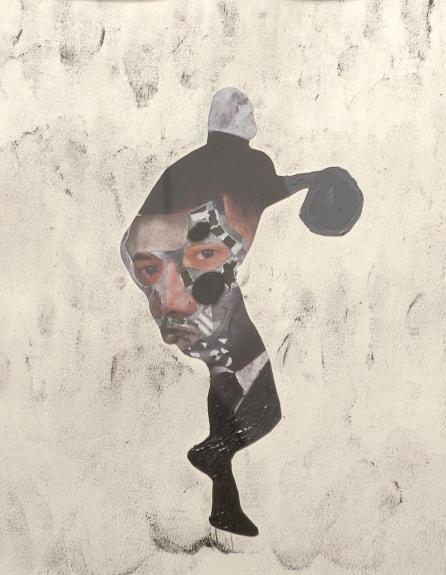 Player in his own head, 2012.
About Marlon Forrester
Born in Guyana, South America and raised in Boston, MA, my paintings function as both a dislocation and relocation of self in relationship to Postcolonial concepts of the black male body. This body is in constant flux between representation and abstraction; it is space where a masculine "other" resides.Flow. Rhythm. Space. Marlon Forresters paintings possess these qualities. Their combined effect provides the perfect backdrop for the ambulatory bodies that populate his paintings. Bodies that remain unfixed even as they are pieced together from scraps of paper, bits of drawings and magazine and newspaper cutouts because the pieces are not affixed in a seamless way; their construction appears almost haphazard. Yet, these are warriors bearing the implements and wounds of conflict. Bodies. Black bodies, male bodies, broken bodies, serve as the pillars atop which Forrester initiates a discourse on heroicism. He contends that the black male body has been crafted into a warring body under constant assault by history, by the market, and in the art world. He highlights the paradoxical trope of a broken hero in order to make visible this multivalent assault.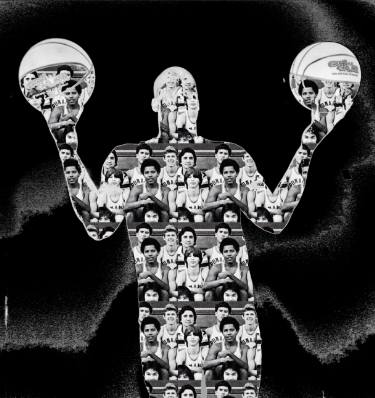 Pre-Season.
Concerned with the corporate use of the black body, or the body as logo, Forresters paintings reflect meditations on the exploitation implicit in the simultaneous apotheosis and fear of the muscular black figure in America. For him, phrases like fast as a leopard, used to describe contemporary heroes (sports stars), reassert animalistic monikers that served to describe African warriors as wild or indigenous. Emptied by historical manipulations and refilled by contemporary needs, in effect, the Black Hero is always a paradox bound to definitions not meant to include him.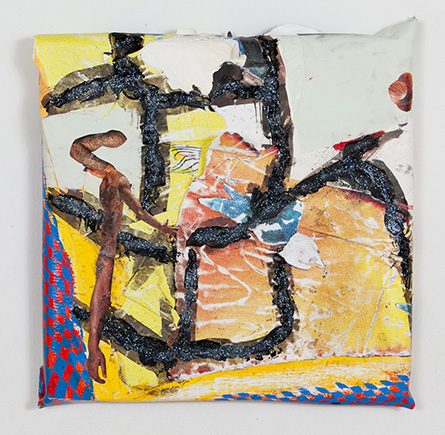 Activity series, 2012.
Born in Guyana, South America, Forrester and his family migrated to the United States when he was three years old. He spent his formative years in Dorchester, MA. As a student, Forrester was both an athlete and an artist. Thus, it isn't only the black male body as symbol that interests Forrester, but his own body and the impositions both history and the present make upon it are in Forresters lyrical freestyle performances. A deeper investigation of Forresters formal considerations reveals an essential crux that allows his paintings to cohere. . This corresponds to a deep interest in music as a way of translating emotional states into visual forms. Forrester thinks of pattern as a time-based medium. Mimetic in its articulation of movement that denotes time, the intricate, hand-laid patterns Forrester employs, create an undulating, breathing surface. A sensual surface created by highly pigmented, gridded organic forms, which recall the weave and weft of fabric, acts in tandem with Western perspective itself a mimetic production of space that holds flatness parenthetically within its definition.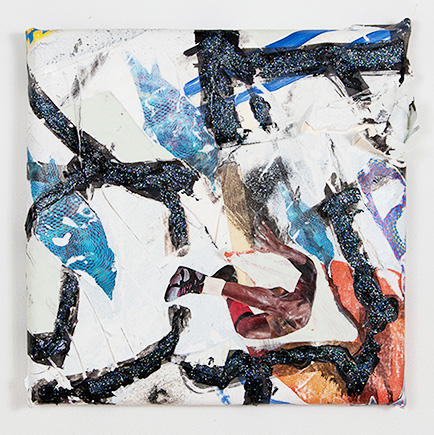 Activity series, 2012.
These formal aspects, simultaneously real and unreal, mirror the interaction between black masculinity as a symbol and Forresters actual body. Their intricacy necessitates Forresters working in close proximity to the canvas with only a few inches separating him from the surface. Hence we, as spectators, are brought close to both a conceptual body he is attempting to disrupt as well as to his own body as an act of self-creation. (text Saatchi website)