Dawit Abebe is one of the artists in 'Addis Calling'
Addis Fine Art, Addis Ababa
9 January – 12 February 2016
All images are from the series 'Rank & Providence', 2015.
About:
Dawit Abebe is an Addis Ababa based artist whose practice is representative of the complexities of the social fabric of Ethiopia, weaving together layers of history with reflective commentary on technological change.
Born in 1978, he graduated from the Alle School of Fine Arts and Design at Addis Ababa University with a diploma in painting, sculpture, graphics, photography and industrial design. Having founded the Habesha Art Sudio in 2001 with four other contemporary Ethiopian artists, he continues to practice from Habesha studio as a full-time artist in residence.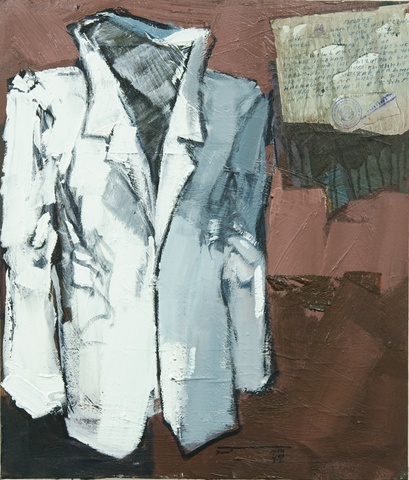 His work has been featured in both group and solo exhibitions in Ethiopian and internationally. Solo exhbitions include Background 2 at Kristin Hjellegjerde Gallery, London (2015), Background 1 at Lela Gallery, Addis Ababa (2014), and X Privacy at the Alliance Ethio-Française, Addis Ababa (2012).
Featured in the Saatchi Gallery's Pangaea II: New Art from Africa and Latin America (March – September 2015), he has also been shown in Group exhibitions. In Kenya his work has been exhibited at Addis Contemporary (2015), Concerning The Internal (2015), East African Encounters (2014) at Circle Art Agency/Gallery in Nairobi. Additionally he has been in featured in group exhibitions such as Visibles/Invisibles at Fondation Blachere, Apt (2015), the touring Silver Sea Cross-Ship (2013-14) and the display of the Habesha Art Collection at the National Museum in Addis Ababa (2014).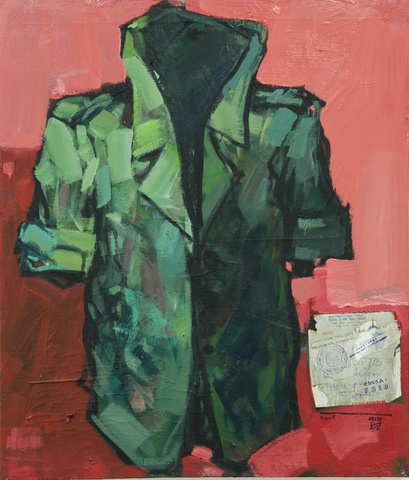 In a major auction dedicated to East African art in 2014, one of the works from Abebe's X Privacy series sold for double its estimate. His work continues to gain international recognition with a diverse range of galleries and collectors from France to the UAE taking note of his subtle yet complex artistic expression.
About Addis Calling
Addis Fine Art announces the official launch of its new gallery space with the inaugural exhibition Addis Calling. Addis Calling celebrates the breadth and depth of artistic practice in Ethiopia through the presentation of works by seven contemporary artists who live and work in the capital. The exhibition, a vibrant mix of painting, photography and mixed media, reflects the dynamic artistic activity in Addis Ababa today. The participating artists are, Dawit Abebe, Workneh Bezu, Tamrat Gezahegne, Yosef Lule, Leikun Nahusenay, Emanuel Tegene and Michael Tsegaye.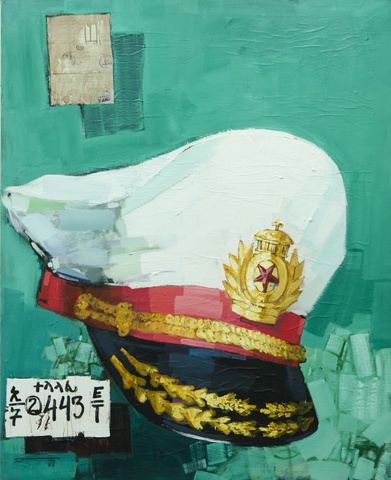 Addis Calling presents four painters; Dawit Abebe's (b. 1978, Addis Ababa, Ethiopia) new series Rank and Providence, explores the relationship between society and those in positions of authority. His work is concerned with the visible imbalances of power in modern life. Yosef Lule (b. 1977, Assela, Ethiopia) explores the impact of urbanization on the traditions, religions, and lifestyles in his home city of Addis Ababa. Tamrat Gezahegne (b. 1977, Addis Ababa, Ethiopia) studied under the esteemed Ethiopian artist Mezgebu Tesema and is known for the bold use of colour and the repetition of motifs that define his compositions. Gezahegne's practice also extends to installation and performance art. Emanuel Tegene (b. 1985, Addis Ababa, Ethiopia) is regarded as an emerging talent. He started his career as a cartoonist at Saloon Ethiopia. Tegene's practice explores changing cultural dynamics in local society, deeply rooted in his own personal encounters.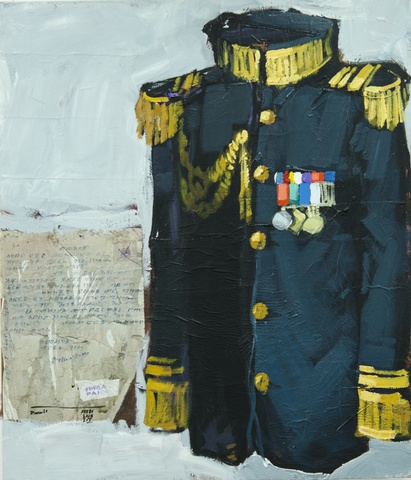 Mixed media artist Workneh Bezu (b. 1978, Addis Ababa, Ethiopia) draws inspiration for many of his compositions from his own dreams. Figures in Bezu's paintings are often immersed in a supernatural world. Bezu's practice extends to animation film, puppet making and sculpture.
Experimental works in fine art photography complete the group show. Leikun Nahusenay's (b.1982 Addis Ababa, Ethiopia) recognition as a fine art photographer is steadily growing. Using double exposure photography, Nahusenay documents the daily life and cultural practices in Jijiga, the capital of the Somali region of Ethiopia. Fine art photographer Michael Tsegaye (b. 1975, Addis Ababa, Ethiopia) has an attentive voice in recording and documenting his surroundings. Series such as 'Future Memories' display the artist's grasp of change and shifting topography of the city. Tsegaye's work has been featured in publications such as Snap Judgments: New Directions in African Photography, 2007 and The New York Times.
Visitor information
3rd Floor, Wold Fikir Building
(Next to Golden Tulip Hotel)
Bole Medhane Alem
Addis Ababa, Ethiopia
Tel: +251 913 426553