NYUGEN E SMITH Collages
Black Opulence, 2016.
About:
Nyugen E. Smith was born in Jersey City, NJ in 1976 to a Trinidadian mother and Haitian father. He spent his formative years growing up in his mother's homeland-a tropical, former British colony where African customs and traditions are still woven in to the cultural fabric.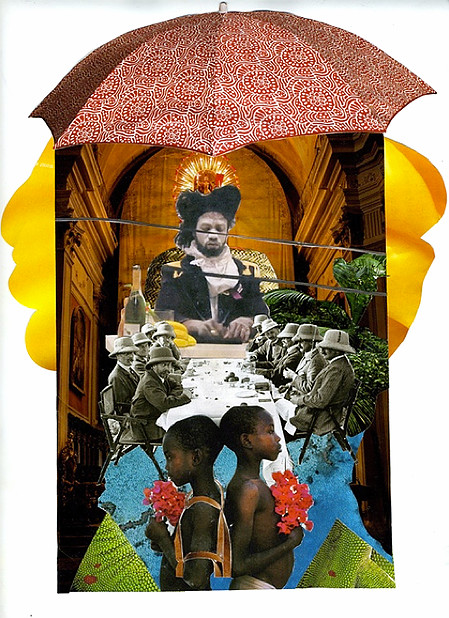 At Thy Tabele, 2013.
In 1994 he enrolled at Seton Hall University as a Political Science major with the intention of eventually pursing a Law degree. During his time there, he became involved in the dramatic arts landing roles in the university's theater program as well as roles as an extra in television and film.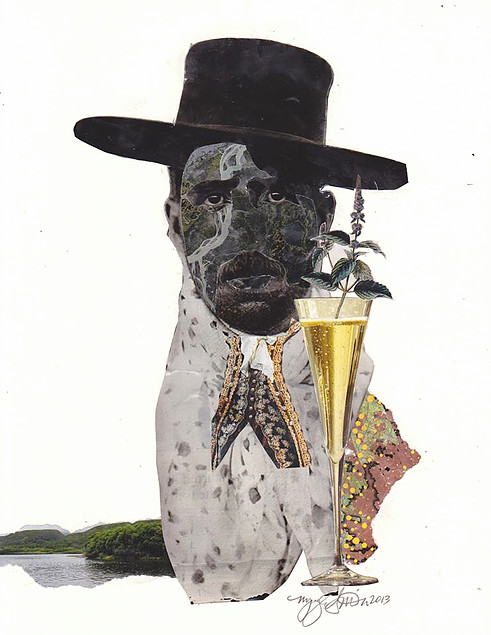 Landless # 2, Still Poppin, 2013.
In 1998 he earned a BA in Fine Art from Seton Hall University and began to actively participate in the art scene in downtown Jersey City which was anchored by the historic 111 1st street artist enclave.
Smith has been investigating the psychological, cultural and social implications of colonialism in Africa and the West Indies using an inter-disciplinary approach working in mixed media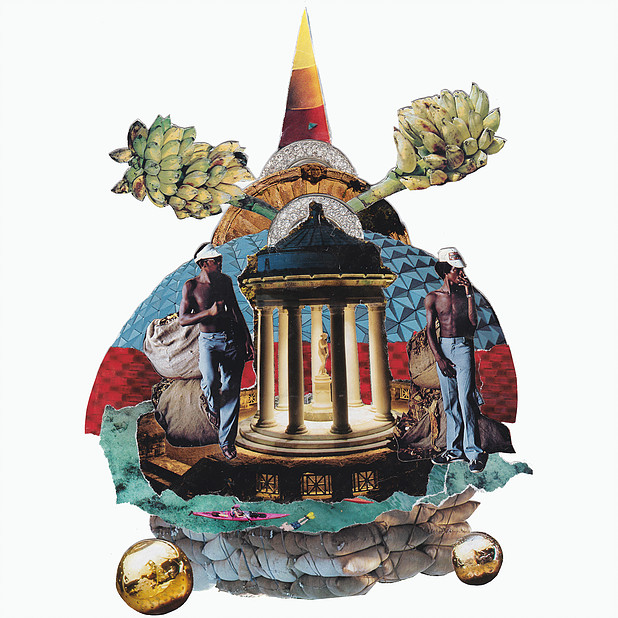 Coat of Alms, 2016.
sculpture/assemblages, performance and video art. Methods of free association, repetition, spontaneity, and improvisation governs the production of his work. He has been a visiting artist and guest panelist at Studio Museum Harlem, Pratt Institute, University of Boston-Amherst and Seton Hall University. Smith lives and works in Jersey City, NJ.(text Grace Exhibition Space, Brooklyn)