Peter Clarke
Flut Music, 1960.
About:
Peter Clarke (south-Africa, 1929-2014) is a highly accomplished and versatile visual South African artist. Born in 1929 in Simon's Town, South Africa, he works across a broad spectrum of media and is an internationally acclaimed writer and poet.
Initially, Peter was unable to access formal education to hone his skills as an artist. However, in 1947, he attended night classes at the St Philip's School in Woodstock. He went on to study at the Cape Technical College in 1948. Following an exhibition in 1961, the University of Cape Town granted him enrollement to study etching. Peter also spent some time at the Rijksakademie van Beeldenden Kusten in The Netherlands and Atelier Nord in Norway.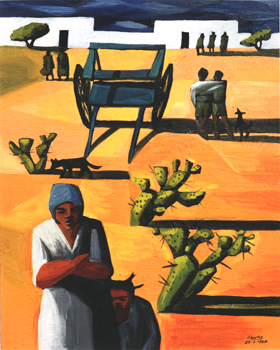 Coming and Going, 1960.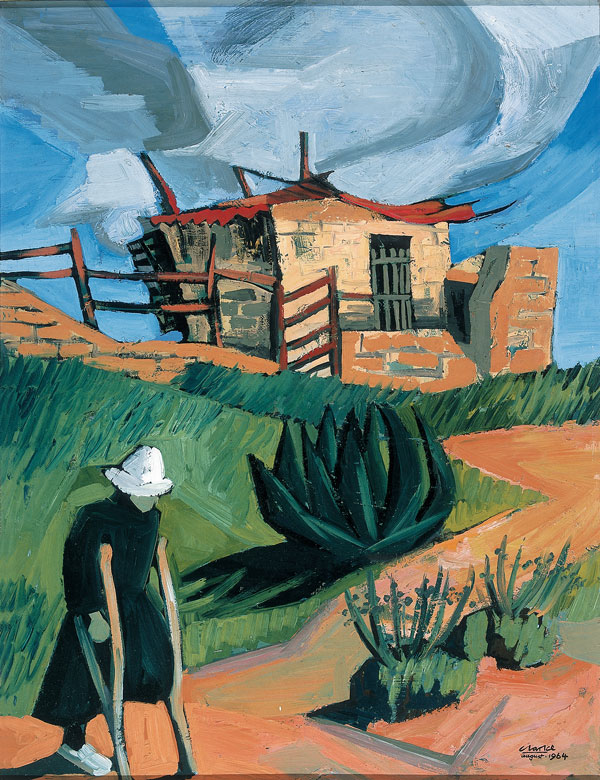 Ruin Teslaarsdal, Cape Province, 1964-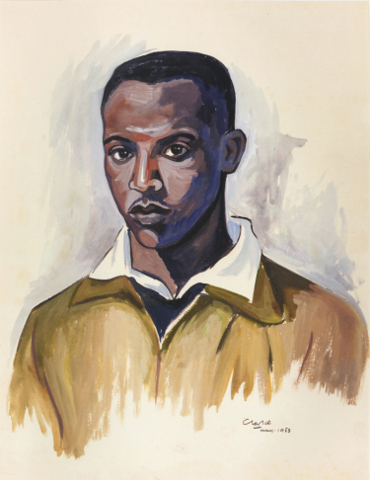 Self portrait, 1963.
Working from his home in Ocean View, Cape Town, Clarke has won six international awards for art and writing (Italy, USA and Taiwan), including an Honorary Life Membership of the Museum of African American Art, Los Angeles (1984). His six South African awards for writing and art, include three since 2000, not least the Order of Ikhamanga (Silver) by President Mbeki in 2005 and a Lifetime Achievement Award in 2010.
Football Players by Moonlight, 19???.
He has illustrated books published in South Africa, Sweden, Germany, Switzerland, Nigeria and the UK and since the 1950s, has written short stories, essays and is an internationally acclaimed poet.