A Resource on Black Artists, Art History and Visual Culture by Nasher, Museum of Art at Duke University
Reading Black Art is a non-exhaustive collection of resources on art, art history and visual culture of the African Diaspora. This curated selection presents a wide array of instructive texts that will aid in better understanding of and engagement with work by Black artists in the Nasher Museum collection. Reading Black Art also features exhibition catalogues published by the Nasher Museum on the occasion of original, traveling exhibitions of work by Black artists. Intended to be a living and circumscribed bibliography that is updated regularly,
Reading Black Art is a helpful tool for educators, students and those interested in Black visual culture.
A Resource on Black Artists, Art History and Visual Culture by Nasher, Museum of Art at Duke University'.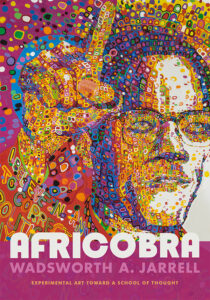 1. Formed on the South Side of Chicago in 1968 at the height of the civil rights, Black power, and Black arts movements, the AFRICOBRA collective created a new artistic visual language rooted in the culture of Chicago's Black neighborhoods. The collective's aesthetics, especially the use of vibrant color, capture the rhythmic dynamism of Black culture and social life. In AFRICOBRA, painter, photographer, and collective cofounder Wadsworth A. Jarrell tells the definitive story of the group's creation, history, and artistic and political principles. From accounts of the painting of the groundbreaking Wall of Respect mural and conversations among group members to documentation of AFRICOBRA's exhibits in Chicago, New York, and Boston, Jarrell outlines how the collective challenged white conceptions of art by developing an artistic philosophy and approach wholly divested of Western practices.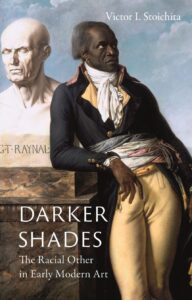 2. Difference exists; otherness is constructed. This book asks how important Western artists, from Giotto to Titian and Caravaggio, and from Bosch to Dürer and Rembrandt, shaped the imaging of non-Western individuals in early modern art. Victor I. Stoichita's nuanced and detailed study examines images of racial otherness during a time of new encounters of the West with different cultures and peoples, such as those with dark skins: Muslims and Jews. Featuring a host of informative illustrations and crossing the disciplines of art history, anthropology, and postcolonial studies, Darker Shades also reconsiders the Western canon's most essential facets: perspective, pictorial narrative, composition, bodily proportion, beauty, color, harmony, and lighting. What room was there for the "Other," Stoichita would have us ask, in such a crystalline, unchanging paradigm?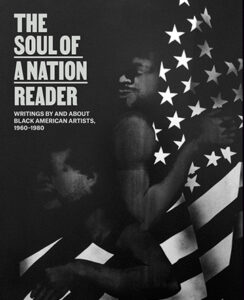 3. A comprehensive compendium of artists and writers confronting questions of Black identity activism and social responsibility in the age of Malcolm X and the Black Panthers based on the landmark traveling exhibition What is Black art This question was posed and answered time and time again between 1960 and 1980 by artists curators and critics deeply affected by this turbulent period of radical social and political upheaval in America. Rather than answering in one way they argued for radically different ideas of what "Black art" meant.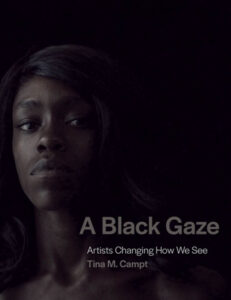 4. In A Black Gaze, Tina Campt examines Black contemporary artists who are shifting the very nature of our interactions with the visual through their creation and curation of a distinctively Black gaze. Their work—from Deana Lawson's disarmingly intimate portraits to Arthur Jafa's videos of the everyday beauty and grit of the Black experience, from Kahlil Joseph's films and Dawoud Bey's photographs to the embodied and multimedia artistic practice of Okwui Okpokwasili, Simone Leigh, and Luke Willis Thompson—requires viewers to do more than simply look; it solicits visceral responses to the visualization of Black precarity. Campt shows that this new way of seeing shifts viewers from the passive optics of looking at to the active struggle of looking with, through, and alongside the suffering—and joy—of Black life in the present. The artists whose work Campt explores challenge the fundamental disparity that defines the dominant viewing practice: the notion that Blackness is the elsewhere (or nowhere) of whiteness. These artists create images that flow, that resuscitate and revalue the historical and contemporary archive of Black life in radical ways. Writing with rigor and passion, Campt describes the creativity, ingenuity, cunning, and courage that is the modus operandi of a Black gaze.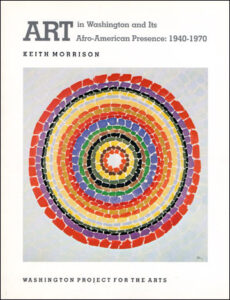 5. The history of the Washington art community has always been an elusive one. Its diverse and often contradictory nature makes definitive analysis a most difficult task. Washington's innately transient population and the over— bearing presence of the Federal City have only compounded the problem. It remains however, that seminal influences in the arts have been born and nurtured in Washington. Well-known among these is the Washington Color School. Less well-known, though more historically complex and intriguing, are the contributions made by black artists and institutions. It is a great honor and pleasure for the Washington Project for the Arts to undertake an exhibition and catalogue that celebrates the achievements of these artists and educators. While it may seem outside the aegis of a contemporary artists' organization such as the W.P.A., we regard the realization of this project as a pivotal addition to the collective understanding of our roots both as artists and as public residing in Washington. It is extremely fitting that it is an artist, Keith Morrison, who, with diligence, commitment, and hard work has brought to light and memorialized those artists and educators who furthered the Modernist spirit in Washington during the years 1940-1970. JOCK REYNOLDS, Executive Director, Washington Project for the Arts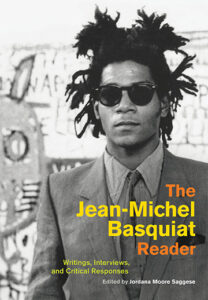 6. Jean-Michel Basquiat (1960–1988) burst onto the art scene in the summer of 1980 as one of approximately one hundred artists exhibiting at the 1980 Times Square Show in New York City. By 1982, at the age of twenty-one, Basquiat had solo exhibitions in galleries in Italy, New York, and Los Angeles. Basquiat's artistic career followed the rapid trajectory of Wall Street, which boomed from 1983 to 1987. In the span of just a few years, this Black boy from Brooklyn had become one of the most famous American artists of the 1980s. The Jean-Michel Basquiat Reader is the first comprehensive sourcebook on the artist, closing gaps that have until now limited the sustained study and definitive archiving of his work and its impact.
Eight years after his first exhibition, Basquiat was dead, but his popularity has only grown. Through a combination of interviews with the artist, criticism from the artist's lifetime and immediately after, previously unpublished research by the author, and a selection of the most important critical essays on the artist's work, this collection provides a full picture of the artist's views on art and culture, his working process, and the critical significance of his work both then and now.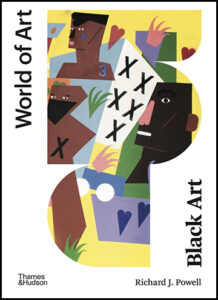 7. The African diaspora—a direct result of the transatlantic slave trade and Western colonialism—has generated a wide array of artistic achievements, from blues and reggae to the paintings of the pioneering American artist Henry Ossawa Tanner and the music videos of Solange. This study concentrates on how these works, often created during times of major social upheaval and transformation, use Black culture both as a subject and as context. From musings on "the souls of black folk" in late-nineteenth-century art to questions of racial and cultural identities in performance, media, and computer-assisted arts in the twenty-first century, this book examines the philosophical and social forces that have shaped Black presence in modern and contemporary visual culture. Renowned art historian Richard J. Powell presents Black art drawn from across the African diaspora, with examples from the Americas, the Caribbean, and Europe. Black Art features artworks executed in a broad range of media, including film, photography, performance art, conceptual art, advertising, and sculpture. Now updated and expanded, this new edition helps to better understand how the first two decades of the twenty-first century have been a transformative moment in which previous assumptions about race and identity have been irrevocably altered, with art providing a useful lens through which to think about these compelling issues.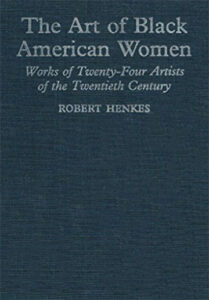 8. African American women artists have fought both racism and prejudice. Their works, remarkably varied in style, expression and medium, reflect the sensitivity and integrity that is, in part, a product of this struggle. The art of 24 African American women are examined: Lois Mailou Jones, Shirley Woodson, Howardena Pindell, Vivian Browne, Norma Morgan, Freida High W. Tesfagiorgis, Elizabeth Catlett, Jewel Simon, Faith Ringgold, Emma Amos, Robin Holder, Cynthia Hawkins, Camille Billops, Delilah Pierce, Yvonne Catchings, Gilda Snowden, Malkia Roberts, Ann Tanksley, Alma Woodsey Thomas, Clementine Hunter, Viola Burley Leak, Mary Reed Daniel, Adell Westbrook, and Nanette Carter. Their work is allied to various schools of art, from expressionism to realism.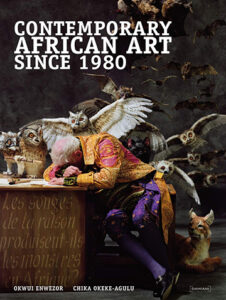 Contemporary African Art Since 1980 is the first major survey of the work of contemporary African artists from diverse situations, locations, and generations who work either in or outside of Africa, but whose practices engage and occupy the social and cultural complexities of the continent since the past 30 years. Its frame of analysis is absorbed with historical transitions: from the end of the postcolonial utopias of the sixties during the 1980s to the geopolitical, economic, technological, and cultural shifts incited by globalization. This book is both narrower in focus in the periods it reflects on, and specific in the ground it covers. It begins by addressing the tumultuous landscape of contemporary Africa, examining landmarks and narratives, exploring divergent systems of representation, and interrogating the ways artists have responded to change and have incorporated new aesthetic principles and artistic concepts, images and imaginaries to deal with such changes. Organized in chronological order, the book covers all major artistic mediums: painting, sculpture, photography, film, video, installation, drawing, collage. It also covers aesthetic forms and genres, from conceptual to formalist, abstract to figurative practices. Moving between discursive and theoretical registers, the principal questions the book analyzes are: what and when is contemporary African art? Who might be included in the framing of such a conceptual identity? It also addresses the question of globalization and contemporary African art.