Robert Nzaou: Léki Project
Footballeur
About:
Robert Nzaou is a Congolese photographer based in the city of Pointe Noire in the Republic of Congo. He documents aspects of daily life which strike him in powerful ways, working on a variety of projects. His work is exhibited all over the world (France, USA, Germany, South Africa, Congo, Ghana, Italy…).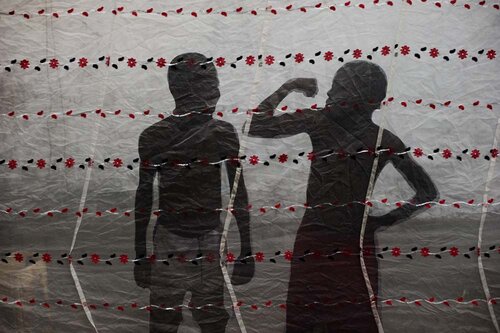 Ndombi ngolo ye
Born in 1976 in Congo. Lives and works between Cape Town and Congo
Silicoté
Robert Nzaou shows the world from a new angle in both the shooting of his photographs and the attitude of his models. In a 2018 series, he looked at the ground and the patterns appearing through the reflection of puddles. He shows a reversed world where waste dominates the image.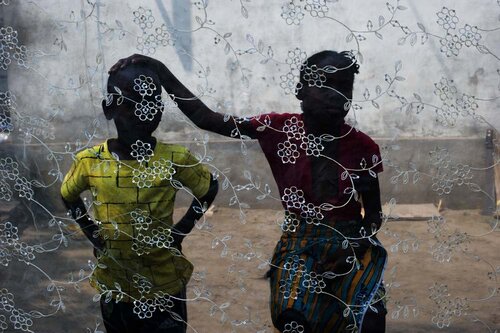 Ofé na Van
His work has been presented in various online and printed publications such as Le Monde, Jeune Afrique, RFI, Le Temps (Suisse), Between 10 & 5, African Digital Art, Afropunk. Exhibited in Europe and Africa, he recently participated in Photoville in New York as well as in Nuku Photo Festival in Ghana. He was also awarded the 3rd prize – Objetivo Africa in Spain (2017).