Sam Vernon How Ghosts Sleep, Seattle Art Museum, until March 6, 2016.
Ghosts tell me what to do, 2011.
About:
Sam Vernon is an interdisciplinary artist from the East Coast who studied at the Cooper Union for the Advancement of Science and Art in New York, graduating in 2009 with the Excellence in Drawing Award. This year-long installation at Olympic Sculpture Park takes place in the PACCAR Pavilion, where Vernon transforms the interior space with her evocative black-and-white imagery. The Seattle Art Museum commissioned this piece, which was initially inspired by the artist's visit to both its collection of African masks and the Asian Art Museum's Art Deco architecture.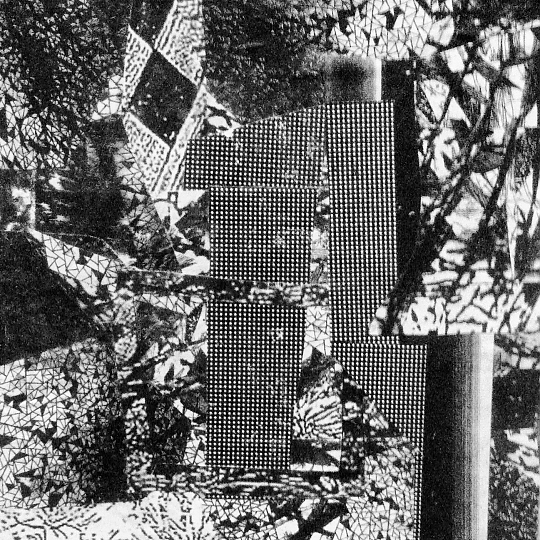 Figure, 2012.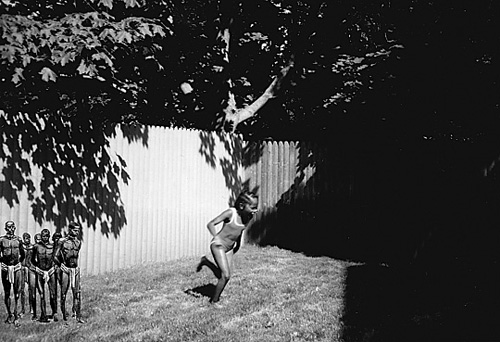 Free, 2009.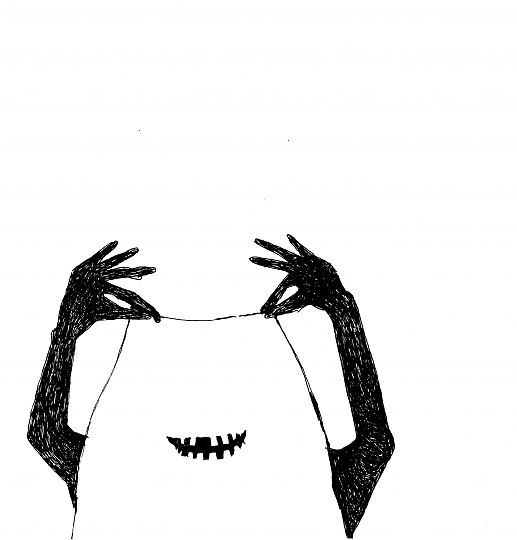 Hi, 2011.
Her monochromatic imagery is characterized by dense line work and tactile mark making that has been brought to maximum contrast with pure, empty white and deep, rich black tones. Vernon's drawing-based installations employ a printmaker's method of multiplicity, as she reworks and reimagines her images in several runs, often using Xerox prints as a tool for heightened contrast and eventual distortion. Digitally combining elements of drawing, printing and collage, Vernon sets her expressive imagery into the framing device of a large hexagonal grid pattern that covers the interior of the pavilion, while fabric canopies drape overhead. This immersive wall-scape of stark, emotive textures and haunting graphics creates an otherworldly rhythm of ghost-like characters concealed and revealed, pointing to the sublime while recalling history and memory.
Vernon is also designing the entryway at the Seattle Art Museum's downtown location as a prelude to the exhibit Disguise: Masks and Global African Art, which opens in mid-June.
seattleartmuseum.org/visit/olympic-sculpture-park (text museum)