Tahir Carl Karmali: STRATA
About:
This project uses raffia stained with cobalt, a material that is extracted through mining and recently became a crucial commodity needed for rechargeable batteries. Cobalt is very often sourced from the Congo through labor practices that infringe on human rights laws, perpetuating colonial and neo-colonial strategies of acquiring raw material from Africa.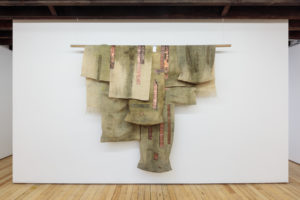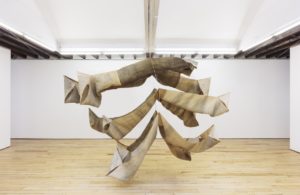 The following works are made by dismantling phone batteries to extract the copper, cobalt oxide and aluminum to create a dye. The raffia is then dyed in this solution and then stitched together with the copper. The dying technique refers to a Congolese method of creating Kuba cloth, though modified to create motifs of rock strata to discuss both ideas of mining and repeated histories.
Visual artist born and raised in Nairobi, Kenya based in Brooklyn, NY.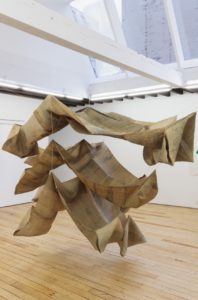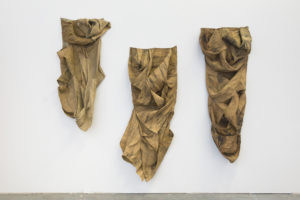 I am primarily an investigator of materials and vernacular design. Focusing on their underlying source – as currency, as markers of cultural identity, or as an exploitable artifact. I am invested in transforming these materials into varying formats (sculptural installations, prints, textile works) that are deceptively beautiful or attractive, as an art form, allowing the viewer to savor them as primary material before a layer of trauma (of migration, of displacement, of labor) slowly reveals itself.
My work is based not only on my own physical experience of moving between borders, and globally diverse cultures but also on how certain elemental materials move through these same routes and are thus transformed per their use value in each space, including within the art world.