Thandiwe Msebenzi
Born in 1991 Cape Town, Nyanga .Obtained a BA in Fine Art from the Michaelis school of fine art at the University of Cape Town in 2014.Received international Tierney photography fellowship in 2014.
OoBhuti abatsha: the old and the new
"Culture is performed rather than inhibited, culture is invented for specific circumstances and material is used for symbolic reasons". (Mngadi,2014).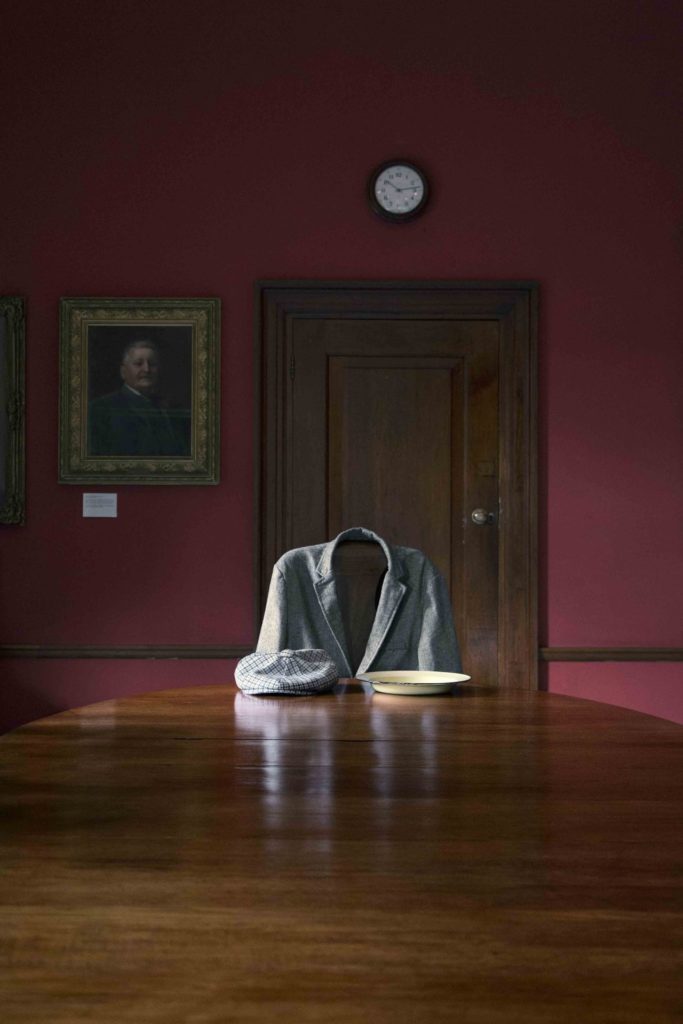 Oobhuti abatsha or amakrwala refers to new men. These are men who are recent initiates, who have come back from the mountain or initiation school. This series of photographs documents the specific attire worn by Xhosa new men, as a symbol of their recently achieved manhood. The clothing also acts as part of a performance of their manhood, as it marks their transformation from boys to men in the eyes of their communities. The clothes are worn for a period of six months before the men return to normal every-day clothing.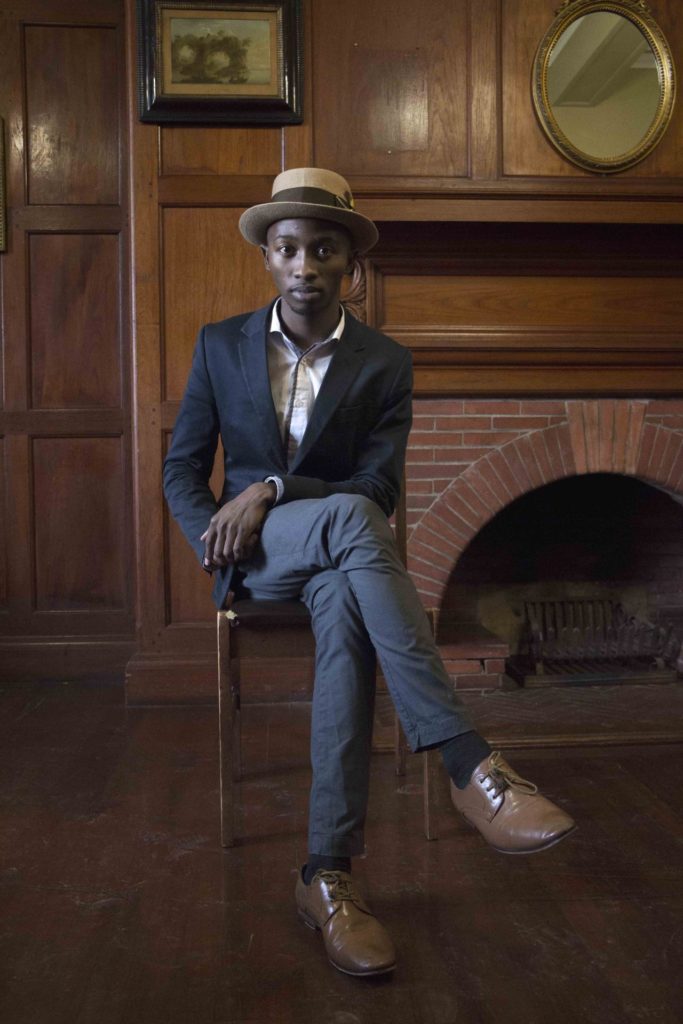 This attire has changed over time. Colonialism and other global influences have changed the clothing of the oobhuti abatsha and for the past 100 years there has been a strong influence of European culture in the clothes the men wear. The attire of oobhuti abatsha was previously characterised by the tweed jackets and the khaki sombre colours. The old tweed attire was assimilated into the Xhosa culture from colonial and missionary clothes, which resulted to style that, was very western, and yet became so unique to the Xhosa man. The tweed ensemble was a fashion style that was popular in the 1950's and the style remained in the culture right up to the time I was growing up. This dress code became for me to define a Xhosa man.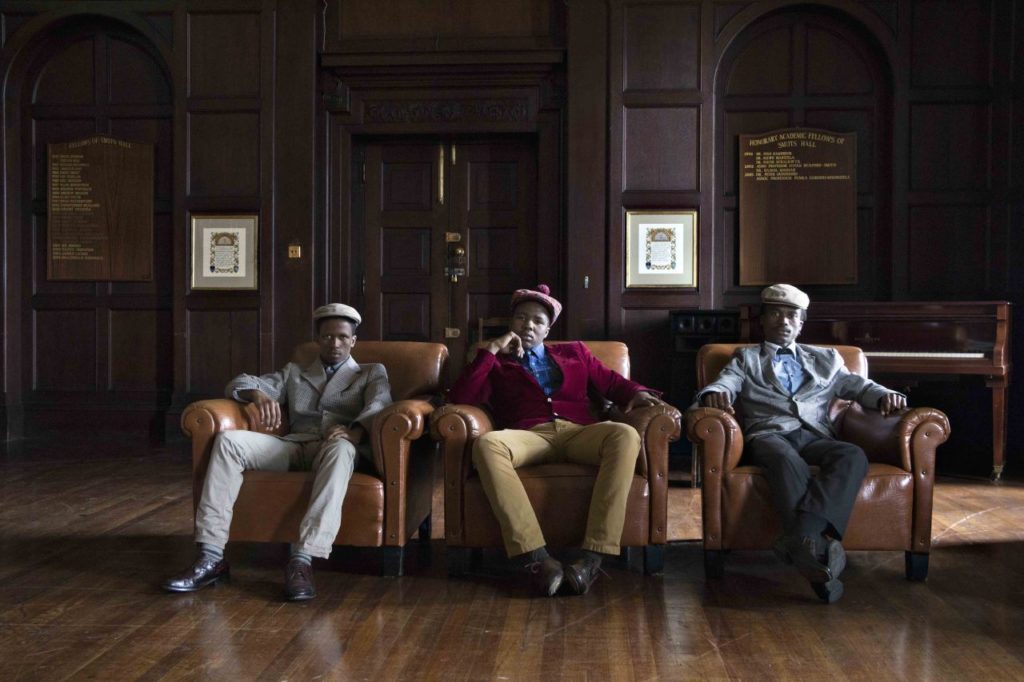 The project interrogates how we appropriate, shape, give meaning to things and make them our own. Today the tweed outfits are less prominent and we see velvet, linen, peach, blue blazers, big white brimmed hats and check hats that characterise the new men of today. The new men of today take claim and ownership of a new independent fashion "swag" identity. In some cases there is an air of the dandy about the new men. Woven into the project is my relationship as a Xhosa woman with the "new men" that has been both personal and removed.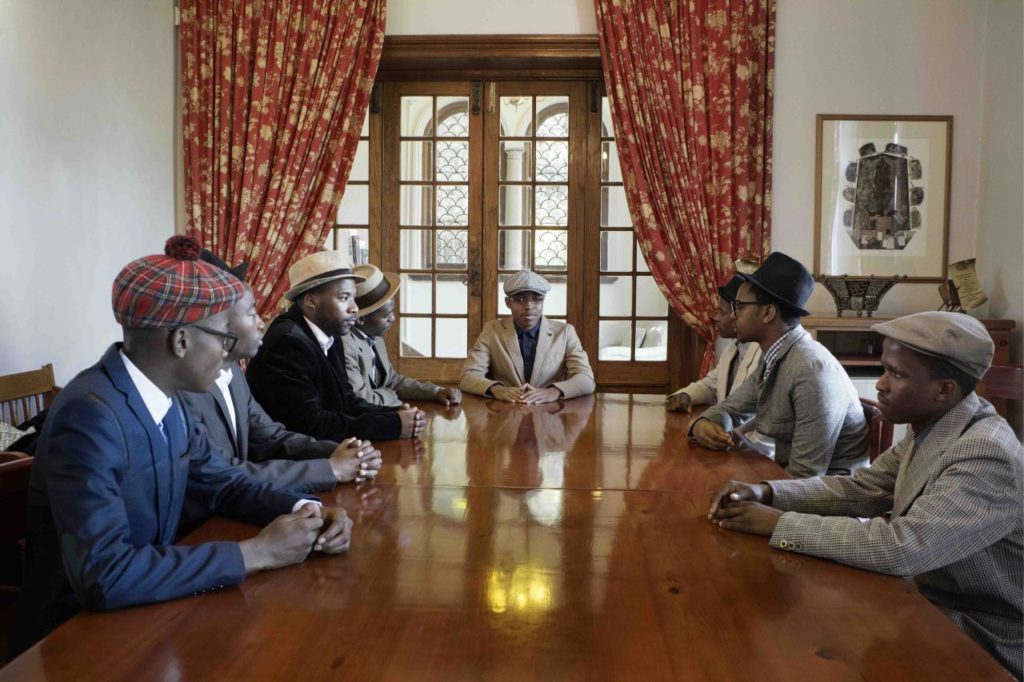 The new men in the exhibition are students at the University of Cape Town many of them first years, coming to a foreign impermanent space of learning which constitutes another form of initiation and passage to manhood. The space refers to a colonial history but also most importantly the present times in which the black man takes ownership of the space and is not a victim of European imperialism.