After a week of all kinds of art fairs, New York is looking back and reflecting on the results. Because the Armory 2016 decided to focus on Africa – 'African Perspectives' – African artists and African galleries got a lot of attention in the media. Is there more interest in contemporary African art? Is the African art market growing? Can we speak of a hype?
Africanah.org comes with numbers and relevant quotes.
El Anatsui, still out of Studio Process, Art21.
AFRICAN ART MARKET IN QUOTES AND NUMBERS
1.
"Focus: African Perspectives has been a huge success for both the galleries and the artists," commented Focus curators Julia Grosse and Yvette Mutumba. "The decision to concentrate on solo presentations made for a well-balanced, but still thrilling glimpse into the variety of contemporary art from African perspectives. Galleries made fantastic contacts and had great sales. The overall positive response has been overwhelming and we are thrilled to have partnered with The Armory Show."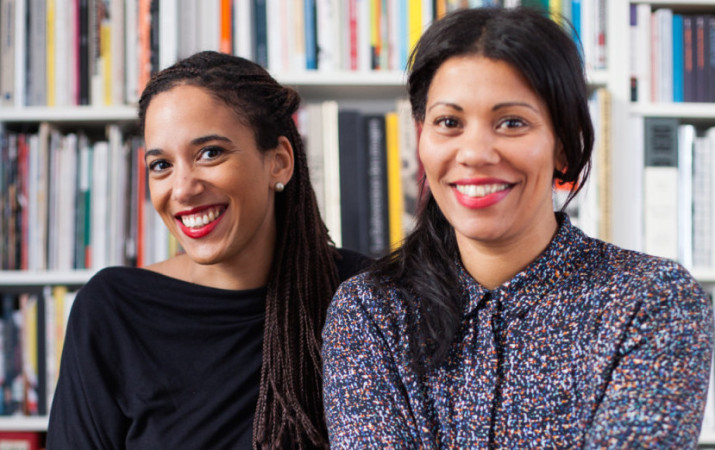 Curators 'African Perspectives'.
2.
Gallery MOMO (Cape Town, Johannesburg) "Since the opening we have had a constant flow of people in the booth, From museums, curators, collectors, publishers, artists, we were able to make connections that will work with the gallery in the near future as well collaborating on projects in South Africa. The Armory was an overall success, across all levels, including connections and sales for the Gallery. One of the best things was the connections with museums and collectors directly involved on museum boards." – Janine Steyn, Director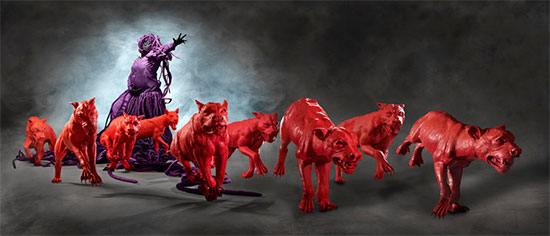 Mary Sibande, Right Now, 2014. Courtesy: MOMO.
3.
Stevenson Gallery (Cape Town) "We sold out our Zaneli Muholi editions and all the paintings we brought by Zimbabwean artist Portia Zhavavahera. Overall a strong fair for us." Joost Bosland, Director.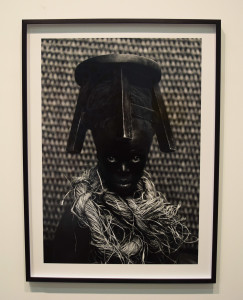 Zanele Muholi, Sibusio Caglian, Sardinia, Italy205. Courtesy: Stevenson.
These are quotes out of a press release of the New York Armory. Of course it is a press release and a text like that does not always cover the reality. The Armory also has to sell itself. However it cannot be far from the truth because already a couple of years one can see a growing interest for contemporary African art. The results of the Armory can be seen as a practical and financial outcome of that trend.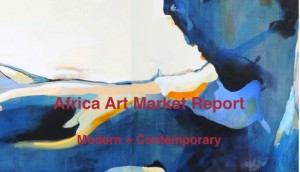 At the end of last year 'Africa Art Market Report' was published, a thorough report initiated and produced by Jean Philippe AKA, an art dealer and, in his own words, "seasoned observer of the art market", living and working in Paris. The report did not get much attention.
The report "aims at identifying and analyzing 100 modern and contemporary African artists who can be considered as top investments, both from a historical point of view and from a pure market perspective. For each artist covered, our research describes qualitative and quantitative factors that help to understand how and why to collect modern & contemporary art from Africa."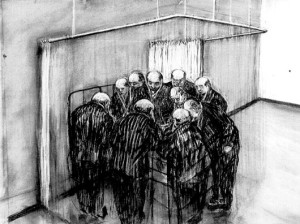 William Kentridge, The Ten Docters, 1996.
A couple of the conclusions illustrate the trend on the African art market:
1.The top 100 ranking 2014 is dominated by South African artists in first place (40 out of 100 artists) and Nigerian artists in second (12 out of 100 artists).
2. 42% of the 100 artists practice painting, 28% sculpture, and 14% photography.
3. The number of biennales has increased by 50% in the past 5 years, up to 15 today.
4. Sales for Bonhams in Africa in May 2014 raised US$ 1.9 million, up 47% from 2013.
5. The FNB Joburg Art Fair recorded US$ 2.3 million in sales in 2014, up 30% from last year.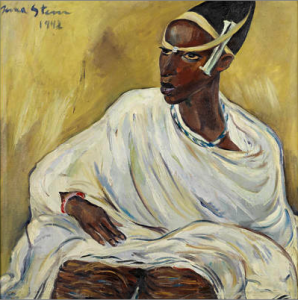 Irma Stern, Watussi Woman, 1942.
The list of most successful African artists of 2014:
1. El Anatsui (Ghana, 1944)
2. Julie Mehretu (Ethiopia, 1970)
3. William Kentridge (South-Africa, 1955)
4. Irma Stern (South-Africa, 1894-1966)
5. Yinka Shonibare (Nigeria, 1962)
6. Marlene Dumas (South-Africa, 1953)
7. Wangechi Mutu (Kenya, 1972)
8. David Goldblatt (South-Africa, 1930)
9. Roger Ballen (South-Africa, 1950)
10. Cheri Samba (Congo, 1956)
Some quotes out of the articles and interviews in this report:
"Although I think that this growth will be on a longer-term basis, there is a high level of speculation that this market is the 'next big growth market'."
Giles Peppiatt, director African Art Bonhams.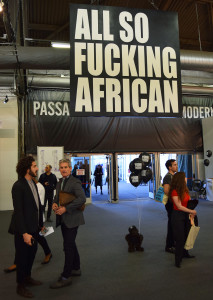 Ed Young, Also Fucking African, 2015.
"The main difference between the African art scene and other emerging ones is the economy. (…) Thanks to the internet, the African art scene has dramatically changed in the past few years."
Jean-Hubert Martin, curator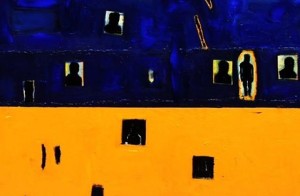 Emanuel Tegene, courtesy: Addis Fine Arts.
"The exhibition 'Magiciens de la Terre' was a fire starter for the market in the 1990s." Sindika Dokolo, collector Angola.
"It was recently announced that the Nigerian economy became Africa's largest economy and portions of the newly created wealth are being channelled towards purchasing contemporary art. This is evident from the 22% growth in art sales. "
Fred Scott, Stephan Welz & Co, South-Africa
Francisco Vidal, installation view, courtesy: Tiwani Contemporary.
"Paradoxically, East Africa has less of an active art scene than the other regions of the continent, even though it is the homeland of several contemporary African artists who have gained global recognition including Julie Mehretu, Wangechi Mutu and Georges Lilanga."
"Lagos has the highest density of galleries per square meter on the continent after South Africa."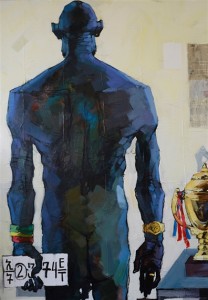 Dawit Abebe, Background 40, 2016, courtesy: Kristin Hjellegjerde Gallery.
"Art patronage remains overwhelmingly expatriate in the region. (…) However, the situation is changing fast as more Africans, both individuals and businesses, begin
to seriously collect."
"There is already a trickle down effect with many young artists being able to support themselves through their expression and being able to access the international market, which is certainly taking notice."
Mark Stanes, Museum of Modern Art, Equatorial Guinea.
Africanah.org
If you want to read the whole report on the African market, you can download it on  http://ow.ly/XRRMr If you need more information about it, go to info@africartmarket.today