Issue 114 on Gay Nigeria.
Our current issue of Transition pays tribute to those who "agitate the establishment."
Issue 114, Gay Nigeria, grapples with anti-gay sentiment in Africa through the case-in-point of Nigeria's recent Same-Sex Marriage Prohibition Act, and the global backlash against it. Ayo Sogunro, Rudolf Pell Gaudio, and Davis Mac-Iyalla introduce readers to the complexities of being queer in Nigeria.
We also remember Amiri Baraka (1934 – 2014), championed by Molefi Kete Asante as "a righteous defender of human freedom." Komozi Woodard, Ishmael Reed, and Baraka's daughter Kellie Jones add their recollections of the controversial poet-activist.
The issue is further graced by tales quintessentially diasporic: a Ghanaian slave-fort turned five-star resort by a British ex-pat; a West African merchant-missionary returning former slaves to his Gold Coast homeland; and tips on how to freak out your American roommate.
With incarceration rates of black Americans continuing to soar, Micol Seigel wants to know who makes bank in the lucrative world of bail. Also, is American cinema ready for a black woman protagonist? And an interview with director Steve McQueen. What's on your summer reading list?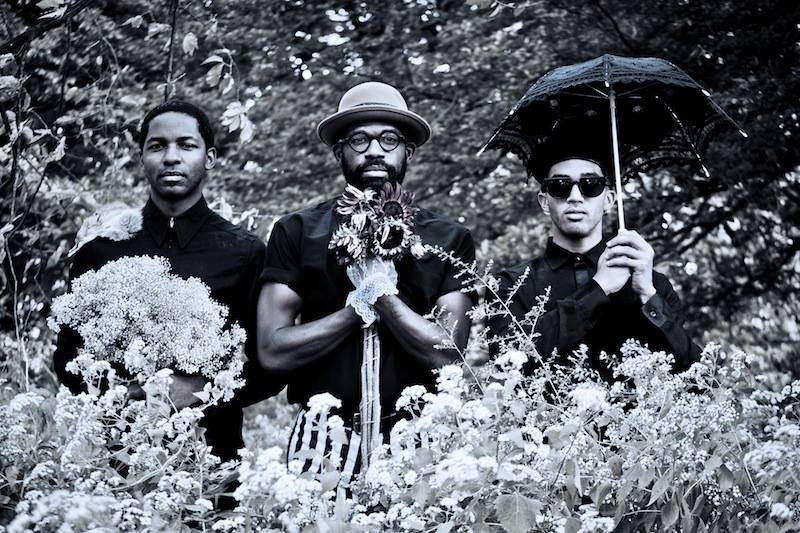 Allison Janae Hamilton, Men in the Garden.