Uche Okpa-Iroha is a photographer and visual artist who lives and works in Lagos, Nigeria. Okpa-Iroha's first major project, Under Bridge Life, was published in 2008 and later awarded the Seydou Keita Prize for best photographic creation at the 8th Bamako Encounters. He is a leading member of the Invisible Borders Trans-African Photography Project and a founding member of the Blackbox Photography Collective. He is also founder of the Nnele Institute (African Center for Photography) and was a fellow of the Rijksakademie van Beeldende Kusten, Amsterdam. Okpa-Iroha recently exhibited his series The Plantation Boy at LagosPhoto 2013 in Lagos, Nigeria and the JoBurg Art Fair in Johannesburg, South Africa.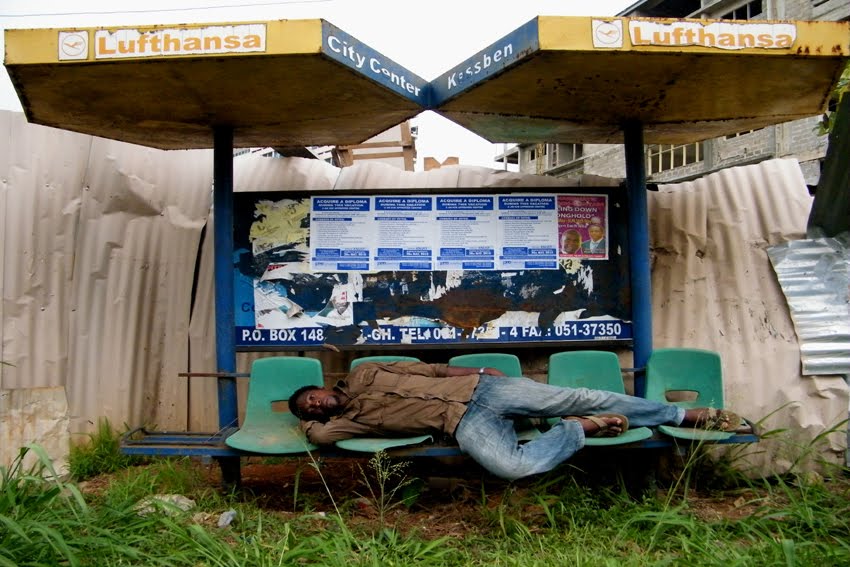 About the Nnele Institute Uche says:
The original plan, which is still the same, is to go out and search for young and talented photographers who have a passion for photography, engage them in workshops and other developmental processes, and give them all the necessary support for them to learn and then make them visible.  This is the foundation of our mission, to provide the platform for the visibility of artistic practices with a focus on photography, video art and other lens and time based media.
We also want to foster artistic, intellectual and professional development of photographers through exposure to a wide range and variety of viewpoints by our faculty, guest artists and curators.
Our biggest achievement thus far is being able to organise very well the four workshops earmarked for this year, and also being able to add value to the career of the emerging photographers who participated in our workshops.
Our biggest challenge is funding and the challenge of letting the art demography of Lagos to learn about what we stand for and how relevant TNI.ACP is in context as an informal creative and developmental space.
Within the next five years, we at TNI.ACP want to consolidate on the gains of our inaugural years. Then we will look into expanding our operations. This will definitely involve infrastructural and programmatic expansion of the organisation. We hope to provide studios and project spaces for all photographers who come to TNI.ACP.  Equipment procurement will not be overlooked. We also want to engage artists in residencies and exchange programs in our facility and reach out to both African and international platforms for possible collaborations. Our plans are endless but the future holds a lot of promise, God willing!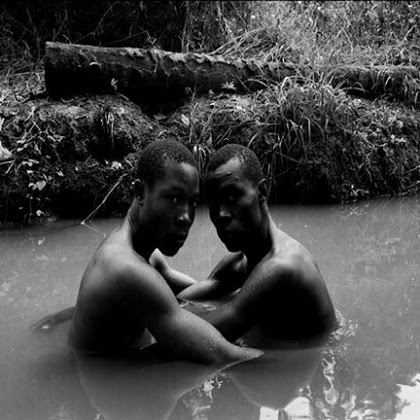 About the Rijksakademie in Amsterdam:
I went to a place where they believe that the philosophy for learning is to keep an open mind. It really worked for me and I assimilated a lot within the two years I stayed at the Rijksakademie. The environment was cordial and collegial with an international mix of artists, different styles, forms and oeuvres. The structure at the Rijksakademie is very flexible and this flexibility provided the impetus to explore. It would not have come at a better time than when I got into the institution. At that point, I was seeking for answers to a lot of questions about myself as an artist, on being an African and being different.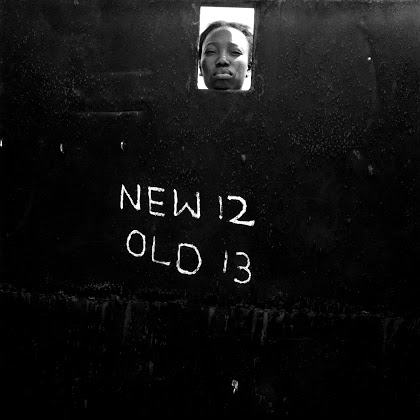 About 'The Plantation Boy':
For a project called The Plantation Boy, Lagos, Nigeria-based Uche Okpa-Iroha painstakingly placed himself as a "humorous intrusion" into 40 movie stills from the The Godfather. With this project, Okpa-Iroha brings to light the lack of representation of certain races or cultures, in this case African, and though the message behind the project is serious, the result is also clever and witty. Okpa-Iroha says, "In order to question this, I decided to intrude into this space using simulation as a form of representation by proxy."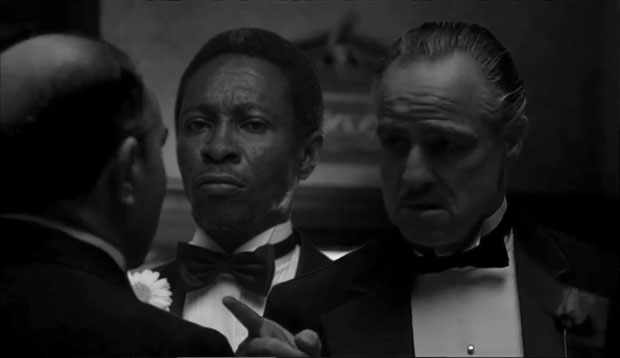 Okpa-Iroha chose The Godfather because it "…addresses some issues in society that border around marginal groups, especially in American society of the 1940s," and provided an opportunity to both reenact and deconstruct. He painstakingly styled every last detail—period-appropriate costuming, lighting, facial expressions—and estimates 70% of the work was done in the studio, with post-production to insert himself into the frames accounting for the remaining 30%.
His efforts are effective in that, at first glance it is apparent that something is different, but he looks so much a part of the actual film that there is a momentary mind-trickery at play. Because the look is seamless, it is easy to accept his presence in the frame, and yet his presence is hugely subversive. Okpa-Iroha plans on doing a similar project with The Godfather parts two and three, as well as a project with Amistad.