Tyler Mitchell (b. 1995 Atlanta, GA; lives and works in Brooklyn, NY) is a photographer and filmmaker working across many genres to explore and document a new aesthetic of Blackness.
Impact, 2021
About:
In 2018, he made history as the first Black photographer to shoot a cover of American Vogue for Beyoncé's appearance in the September issue. The following year, a portrait from this series was acquired by The Smithsonian National Portrait Gallery for its permanent collection. In 2019 Mitchell held his first solo exhibition, I Can Make You Feel Good, at Foam Fotografiemuseum Amsterdam where he showed new photographic and video works including his film Idyllic Space. An iteration of the show traveled to the International Center of Photography in New York in 2020. Mitchell published an eponymous monograph with Prestel Random House in conjunction with the exhibition, further exploring his take on a Black visual utopia.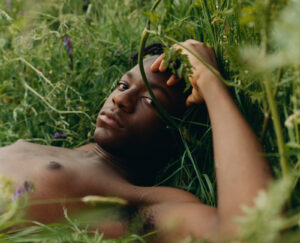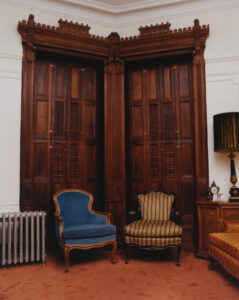 Today, 2018? The Hewitt Front Room, 2021
In 2020 Mitchell was announced as the recipient of the Gordon Parks Fellowship, which supportted a new project that reflected and drew inspiration from Parks' central themes of representation and social justice. Mitchell's fellowship culminated in an exhibition of the new works at the Gordon Parks Foundation Gallery in Pleasantville, NY.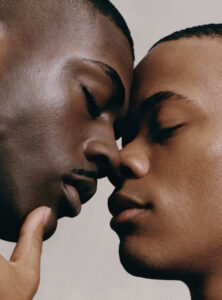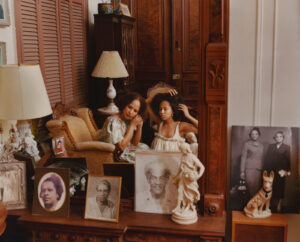 Untitled, 2021/Ancestors 2021
Mitchell has lectured at a number of institutions on the politics of image making including Harvard University, Paris Photo and the International Center of Photography (ICP). His work is in the collection of the Los Angeles County Museum of Art; the High Museum, Atlanta, GA; the National Gallery of Victoria, Melbourne, Australia; the Hessel Museum of Art at Bard College, NY; and the Cornell Fine Arts Museum at Rollins College, FL. (courtesy: Jack Shaiman Gallery, New York)