Vitshois Mwilambwe Bondo
Strange Alien, 2016
About:
Born in 1981 in Kinshasa (DRC), Vitshois Mwilambwe Bondo studied at Fine Art Academy in Kinshasa. In 2009 he worked as researcher in Art/Science at Rijksakademie Van Beeldende Kunsten, Amsterdam. He has appeared in many relevant group exhibitions including "What about Africa? What about it?"at Witteveen, Visual art center in Amsterdam (2016), Biennale de Lubumbashi, Congo (2015) and "Africa, Africa" at Abbaye Saint-André, Centre d'Art Contemporain, Meymac, France (2012). He currently lives and works in Kinshasa.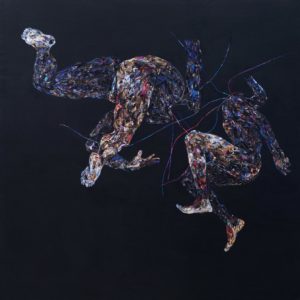 Alien and Avatar, 2016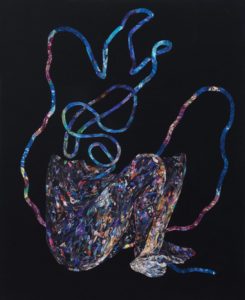 Judgement, 2016
"In my work, I always try to break the classic rules and traditional thinking. The human body is a slippery surface upon which discourses of race, class, gender, and sexuality are mediated." VMB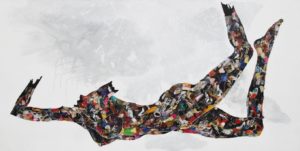 Untitled, 2011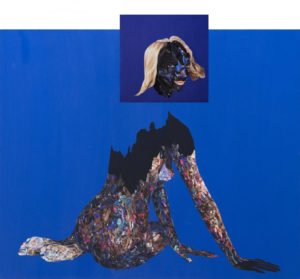 Black or White, 2016.
The strategies by which the sensate body is displayed and re-presented by Mwilambwe disengage and dismantle fossilised parameters that straightjacket our abilities to imagine the potentials of other worlds re-organised. The recent history of the DRC is marked by civil war and corruption, and the Congolese media operate against systems of warring political powers and violent turmoil. In this artist's brilliant approach through art, imagination blossoms, hopes grow; the borders become the center, and the interstices, the essence. In a notable video interview, the artist asserts that his works show "the confrontation between reality and the dream" as he personifies the Alien and definitively underscores the indomitable resilience of the Congolese people.(text and courtesy PMG Gallery Milan)