Artist Yinka Shonibare CBE RA Launches G.A.S, a Years-in-the-Making Foundation Focusing on Art and Ecology
About
– Spanning two sites across Lagos and the Ecology Green Farm in Ijebu, the non-profit cultural center provides public programs, exhibition opportunities, and workspace for artists
– Rooted in Nigeria, its second space–a working farm in Ijebu–offers a new model for residencies globally
– The Lagos building will house an exhaustive library including over 1,500 volumes donated by Professor John Picton from his lifelong private collection on African art and culture
– To date, residency partnerships have been fostered with Tiwani Contemporary, Goodman Gallery, Stephen Friedman Gallery and James Cohan Gallery
– Raqs Media Collective appointed as Foundation's inaugural 'weather reporters' as part of its partnership with the global World Weather Network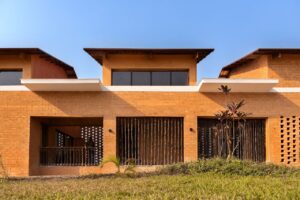 Lagos, Nigeria – Monday, October 31 – Guest Artists Space (G.A.S.) Foundation opens its doors to the international community for the first time in November 2022, coinciding with ART X Lagos, West Africa's leading commercial art fair. The Foundation's international launch is marked by a series of intimate and celebratory events with leading figures from the international art world, strengthening Nigeria's position as a cultural powerhouse. It also offers the opportunity to see the Foundation spaces activated and showcasing the outcomes of the first residencies.
Originally conceived in 2019 by artist Yinka Shonibare CBE RA alongside an esteemed board of Directors, G.A.S is an ambitious non-profit project. With two major new Nigeria-based creative hubs completed in early 2022, it provides opportunities for those working in the fields of contemporary art, design, architecture, agriculture and ecology by giving space and resources to research, experiment, share, educate and develop work.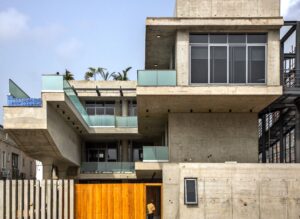 The first G.A.S. building located in Oniru, Lagos is a modern structure fusing Brutalism with traditional Yoruba architectural principles, that wraps around a central courtyard. Designed by Ghanaian British architect Elsie Owusu in collaboration with Lagos-based Nigerian Architect Nihinlola Shonibare of NS Design Consult who were additionally commissioned to execute the interior design concept and delivery, it intends to support international cultural exchange by establishing connections between Africa's art markets and the international art community. The space comes equipped with live/work units and an adaptable multi-use studio/project/gallery space. Since its completion in spring 2022, the site has hosted its inaugural G.A.S. Fellows and residents, including Lynhan Balatbat Helbock, Femi Johnson, Emma Prempeh, Portia Zvavahera and Gideon Gomo. From exhibition-making to cooking salons and research on new technologies, this first cycle demonstrates the rich variety of creative practices facilitated at G.A.S.
The second G.A.S. site sits on the lush 54-acre Ecology Green Farm in Ijebu, a working farm that produces crops ranging from cassava and cashew to pawpaw, peppers and maize, offering a new and regenerative model for artist residencies globally. Its building, designed by Papa Omotayo of MOE+ with interior design by Temitayo Shonibare, provides space for artists, scientists, agriculturists, and researchers and was created with sustainable infrastructure and food security for the local community in mind. The build has stayed true to the farm's guiding 'sustainability first' ethos by only using local artisans and materials for construction; they include 40,000 bricks made from soil dug up for the foundations. The site will undergo further expansion with construction starting in 2023 on four workshop buildings dedicated to craft practices including weaving and ceramics.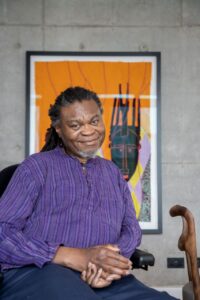 The Ecology Green Farm is part of the World Weather Network: a constellation of weather stations with 28 art organizations around the world, formed in response to the climate crisis. Raqs Media Collective will be the G.A.S. weather reporters and will be stationed at the farm from early 2023, where they will work with other residents, visiting artists and researchers whilst engaging with a wider network of peers, artists, scientists and farmers across the very different geological regions of Nigeria.
With important library donations from John Picton, Emeritus Professor of African Art in the University of London, and professorial research associate in the Department of History of Art and Archaeology at the School of Oriental and African Studies, the Foundation is building an exhaustive research library, with volumes ranging from sociology, anthropology, arts, and more. G.A.S has appointed an archivist to manage the inaugural 1,500 volumes in its collection, with the aim of becoming a resource accessible to the public through library and research memberships. The collection also has ambitions of undergoing a process of digitization over the next two years.
Yinka Shonibare CBE RA, comments: "The art world needs to evolve – there is a rich vein of talent out there, but we might lose them if the status quo of the last thirty years remains. We are working with the local community, whilst opening doors for the next generation, equipping them to thrive not just survive"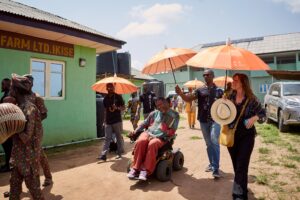 Leading Yinka Shonibare's vision is a board of directors comprising leading cultural figures from Nigeria and its diaspora. It includes Managing Principal of W8 Advisory, Adebimpe Nkontchou; entrepreneur and Founder and CEO of Art X Lagos, Tokini Peterside; Nigerian American artist and curator, Temitayo Ogunbiyi and Executive Director of VFD Group Plc, Adeniyi Adenubi.
G.A.S. Foundation is an evolution of Guest Projects, Yinka Shonibare CBE RA's long-standing, London based artists residency project. It receives strategic and fundraising support from the Yinka Shonibare Foundation led by it's Executive Director Belinda Holden, a charity registered in England and Wales (Charity No.1183321).
Media Enquiries:
guestartistsspace.com | IG: @gasfoundation | #guestartistsspace #gasfoundation
Further Background Information – guestartistspace.com | guestprojects.com|
yinkashonibarefoundation.com
About Yinka Shonibare:
Yinka Shonibare CBE (RA) is a British-Nigerian artist based in London, whose multi-disciplinary practice explores colonialism and post-colonialism within the context of globalization. Through examining race, class and the construction of cultural identity, Shonibare's works comment on the tangled interrelationship between Africa and Europe, and their respective economic and political histories.
For the past decade, Shonibare has been running Guest Projects from his London studio, offering emerging artists of any discipline the opportunity to propose collaborations, have access to a free project space for one month – a laboratory of ideas; a testing ground for new thoughts and actions. As a result of the current global crisis affecting arts spaces across the globe, Guest Projects London had to close its doors shifting to a digital residency format in 2020.
About the Yinka Shonibare Foundation:
The Yinka Shonibare Foundation (YSF) is a UK registered charity (charity number 1183321), established in 2019 to provide fundraising and strategic support for the Guest Artists Space (G. A. S.) Foundation in Nigeria, and Guest Projects in London amongst other initiatives. The Foundation's vision is implemented through hosting and supporting residencies, education and professional development programmes in the UK and Nigeria.
In Nigeria, the Guest Artists Space (G. A. S.) Foundation provides multi-use live/work residency spaces in the heart of the dynamic city of Lagos and on a rural working farm in Ijebu in Ogun State. It hosts multidisciplinary artists, researchers and curators awarded residencies for up to three months.
((Photography by Andrew Esiebo. Courtesy G.A.S Foundation.)