The Sacred Star of Isis and Other Stories
Photography by Adama Delphine Fawundu, MoAD, San Francisco, Sep 04, 2019-Nov 15, 2019
Aligned with Sodpet
About:
As the only child in her immediate family born in America, Fawundu's mixed media photographic works explore the tension between her family's traditional Mende beliefs (Sierra Leone) and Westernized values. By incorporating ancestral gifts of colorful handmade batik fabrics and layering these complex and distorted histories, her work uncovers personal and universal cultural patterns that are present within herself and the African Diaspora.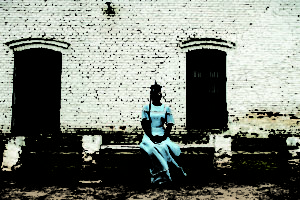 Black Like Blue in Argentina, 2018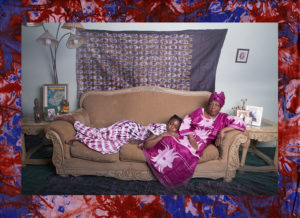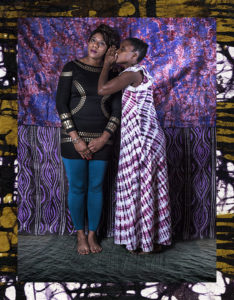 Passageways 2 & 3, Secrets Traditions Spoken and Unspoken Truths or Not, 2017
Adama Delphine Fawundu is a visual artist, author and educator based in Brooklyn, NY. She is the co-founder of MFON: Women Photographers of the African Diaspora. Her extensive exhibition record includes the Brooklyn Museum of Art, Steve Kasher Gallery, Pulse Art Fair, the Lagos Photo Festival, The Brighton Photo Biennial (UK), Norton Museum of Art, Villa La Pietra (Italy), and the Museum of Contemporary Photography (Chicago). Fawundu's works can also be found in the private and public collections of the Brooklyn Museum of Art, The Brooklyn Historical Society, The Norton Museum of Art, Corridor Art Gallery, The David C. Driskell Center at the University of Maryland, and The Museum of Contemporary Art at the University of São Paulo, Brazil. In recognition of her artistic practice, Fawundu was nominated for and won the Rema Hort Mann Emerging Artist Award and named one of OkayAfrica's '100 Women making an impact on Africa and its Diaspora.' She was also included in the Royal Photographic Society's (UK) 'Hundred Heroines.' Fawundu received her MFA from Columbia University.