Celeur Jean Hérard
About:
"Ceux qui recyclent ces déchets, sont ceux d'en bas, qui trouvent du sens et de l'utilité à ces objets car ils leur donnent une utilité et un sens nouveaux." (Gerry L'Etang)
"Those who recycle what has been discarded are the poor, who find sense and use for objects because they give them a new utility and a new sense." (Gerry L'Etang)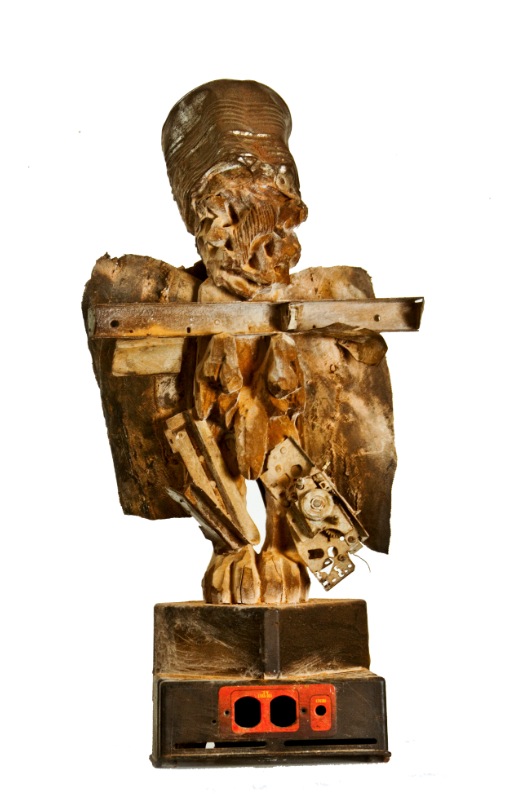 Mythe 1, 2010.
In the above excerpt, anthropologist Gerry L'Etang, though writing on the art of Serge Helenon, provides us with the perfect introduction to Celeur Jean Hérard's art: a sculpture of recuperation, reconstruction, and reinterpretation of found metal, paper, plastic, as it is practiced throughout the world by many black artists such as Melvin Edwards and Haiti's Andre Eugene.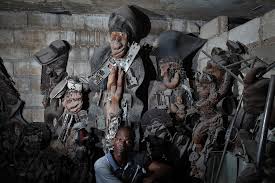 Celeur was born in 1966, in Port Au Prince. He was first a traditional sculptor of wood but changed his mind when he met Nasson (1961-2008), who initiated him to his own art of expressing violence through sculpture. He would then go on and found 'Atis Rezistans', a collective of Haitian sculptors, together with Andre Eugene.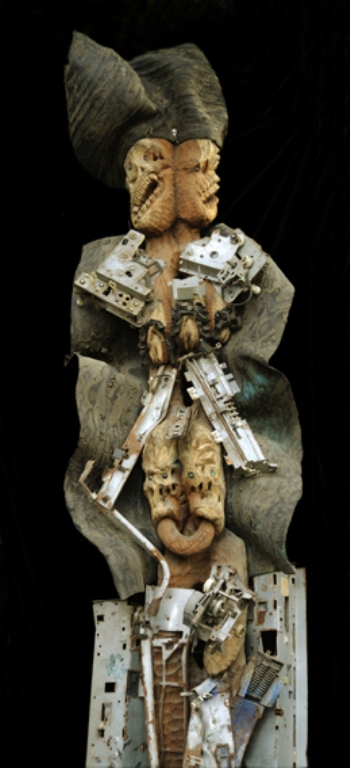 Celeur's art reacts on the violence and misery around him. Because he uses also wood in his sculptures, he is stands out from many of his colleagues. 'My work has social aspects, intellectual aspects and represents the people's demands for change. I live in the reality that deals with poverty everyday which informs my work all the time.'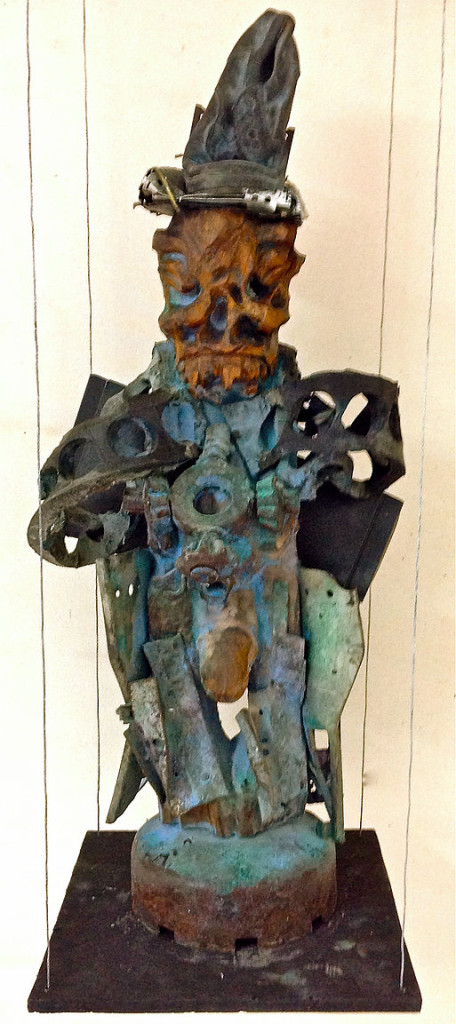 He is influenced by his brother Christopher Jean Hérard and by Nasson, one of Haïti's greatest artists.
He has been exhibited widely in countries such as France, the US, and Italy (Venice Biennale.)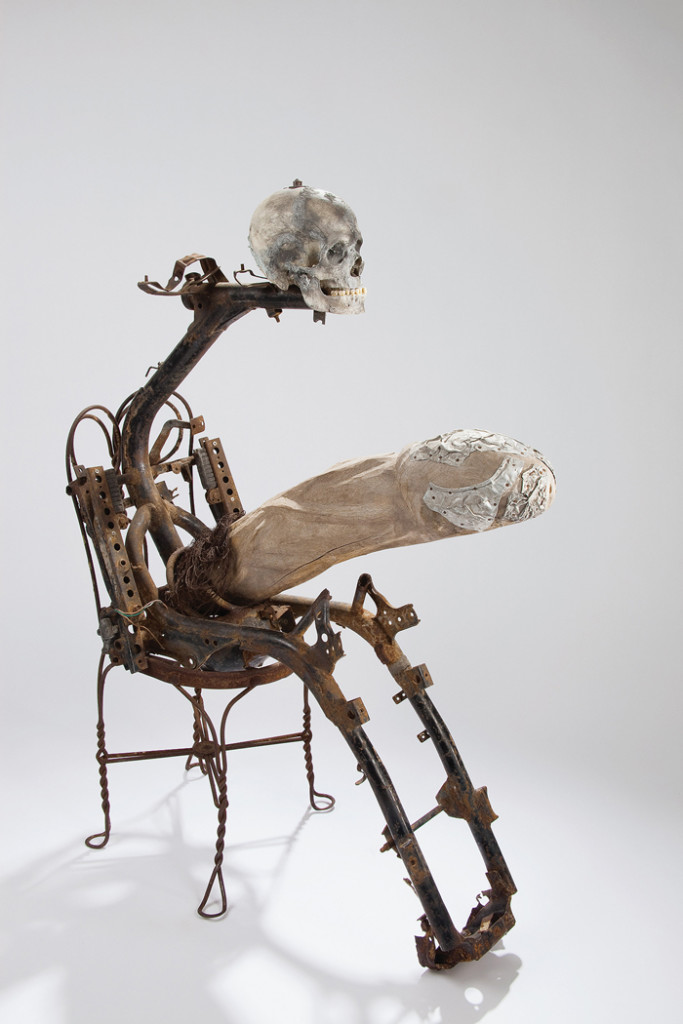 Part of a Sculptural Triptych.
(text Adolf Alzuphar)