Elsa María Meléndez
Las cirqueras (detail), 2006.
About:
Printmaker and creator of installations. Studied at the University of Puerto Rico, Rio Piedras Campus, San Juan, Puerto Rico, where she earned a Bachelor's degree of Humanities with a major in Fine Arts in 1997. In 1999 she fulfilled independent mural painting studies with Brenda Alejandro. In the summer of 2005 she participated in an Exhibit Design Workshop from the Smithsonian Institute at Universidad del Turabo in Gurabo, Puerto Rico. She has taught Drawing and Print Workshops to children and adults. In 2006 she won First Prize in Print at Certamen de Artes Plásticas of Ateneo Puertorriqueño, San Juan, Puerto Rico, and in 2010 was one of the recipients of the Becas Lexus from that year. From 1999 to 2006 she was Exhibits Coordinator and member of the Exhibitions Evaluation Committee at Museo de Arte de Caguas in Caguas, Puerto Rico, where, currently, she is Curator. Since 2003 she has been part of the Organizing Committee of the Bienal de Escultura en Concreto del Municipio de Caguas. She is known for her boxes with characters made with graphic displays, embroidery, sewn, and which, according to the scene, tell a particular story.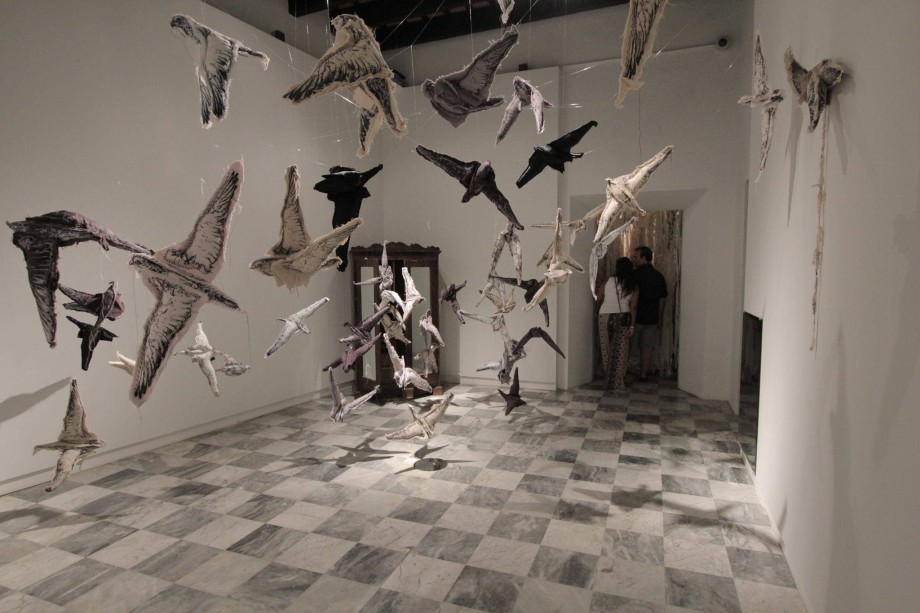 De la memoria la quimera de un despojo, 2008-2014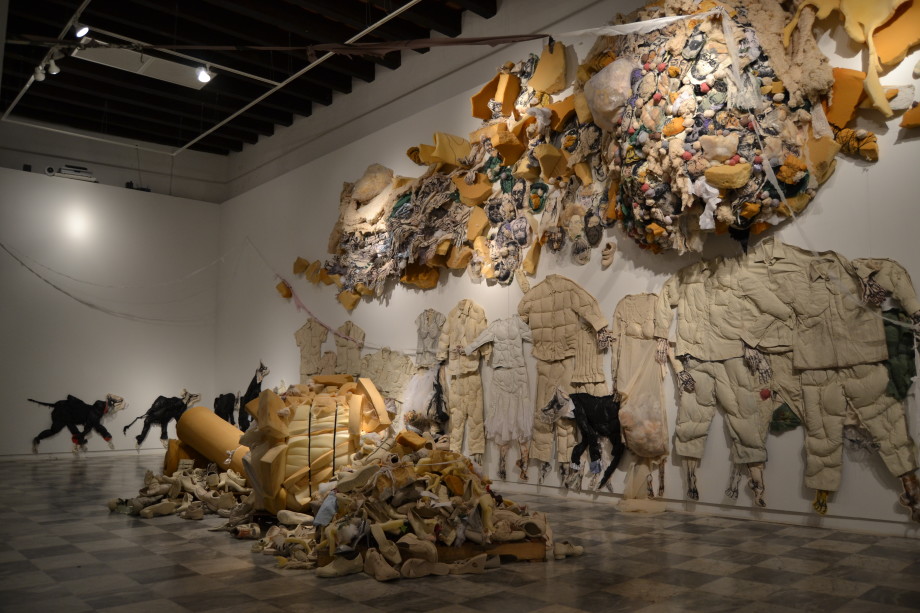 El ingenio colectivo o la maldición de la cotorra, 2010-–-2014.
Installation View.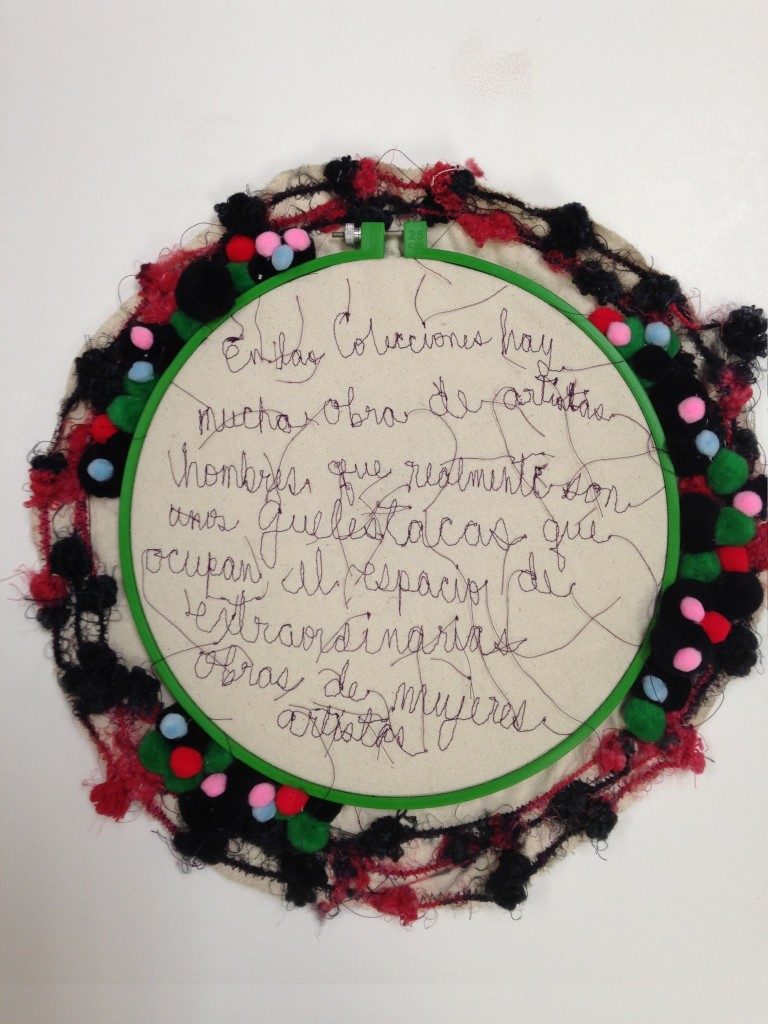 Los Güelestacas, 2014.
Artist Statement
"In my installations I allow the viewers an experience in which they can enter these spaces and touch the contents, rest on the work or feel threatened. Through comfortable or unstable space explorations, I present vulnerable situations. The laborious preparation process, points to a speech of transience, which implicitly refers to periods of transformation and metamorphosis. Convulsions, ruin, desolation, nostalgia, signs of times to come or memories of other chaotic times, are emulated through instants stopped in time. Through the mechanical repetition of the same process of sewing, tearing, embroidering and patching, the work is loosely defined.  In the structures in which I include the human figure, I deal with insubordination, innocence, fragility and human perversity, as concepts. Like a morbid visual diary, the work reflects the idiosyncrasy of the everyday in particular contexts. I include playful elements to confront the viewer by means of aesthetic experiences with diverse levels of reality. Technically I develop a three-dimensional body of work and transgress the static view with special emphasis on the impression of the print (graphic) with unfinished composition alternatives."(texts Petrus Gallery)