Mark Thomas Gibson
Captured and Cursed, 2016.
About:
Mark Thomas Gibson was born in Miami in 1980. He received a BFA from Cooper Union and an MFA from Yale in 2013. He has been included in numerous group exhibitions, and most recently co-curated with William Villalongo Black Pulp! at Yale University Art Gallery.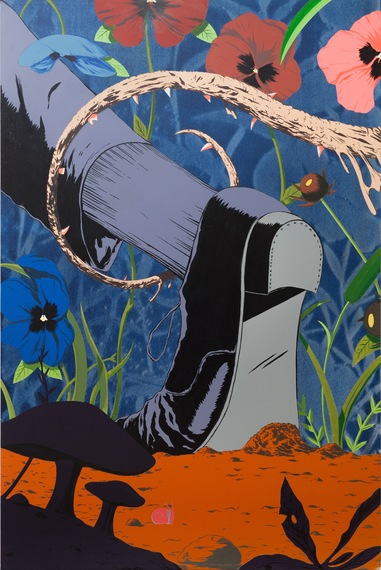 So Slips the Not, 2016.
I think people can get caught up on the surface of things, and don't question my choice to perform this way. What most people refer to as comic book or cartoony is in fact a marginalized art form. Even though this form is ubiquitous in our culture, it is still seen as low art, of low value, or juvenile. I am a marginalized person that is deemed to have lesser value in this culture. I also have a knack for making things look comic book-like. It makes sense for me to use this language when making work that describes my interior life.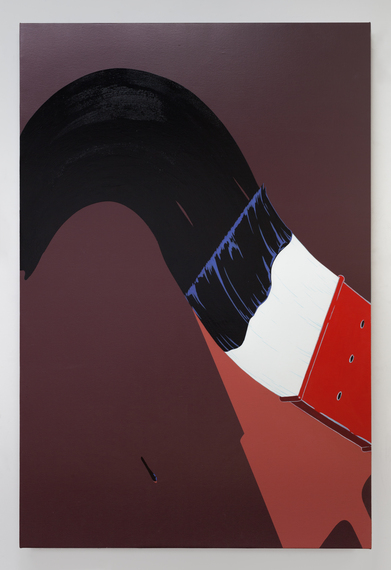 War Paint, 2016.
There is a type of historical privilege and power to painting. I enjoy housing my work in a space not typically comfortable with ideas of lesser value. Developing my drawings to a place where they could become paintings was a major goal for this exhibition.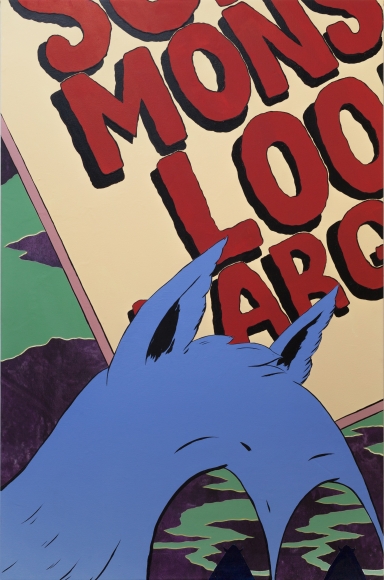 What I Saw That Day, 2016
I am always pouring over books and references. There was this tapestry show a year ago at The Met called The Grand Design, featuring the work of Pieter Coecke. I kept walking out and going back – I couldn't get over the scale and detail, as well as the death and gore. That really inspired me. I was also fortunate to go to Paris last year. I kept seeing grand history painting, where war and death wasn't shied away from. The Raft of the Medusa, and the Marie de' Medici cycle by Rueben's floored me. Maybe because of weighty art school history, all of that stuff informs me as much as comics. I think Will Eisner, Winsor McKay, Kirby, Mignola, The Hairy Who, Guston, Goya, Polka, Hancock, Pippen, Ad Reinhardt, Hokusai, and Moebious were big influences on this body of work.(quotes from interview of Ridley Howard in the Huffington Post, April 17, 2017)