Work of Ernest Cole is presented at the Grey Art Gallery in Manhattan, NY.
Until December 6, 2014.
About:
Ernest Cole (1940–1990)—one of South Africa's first black photo-journalists—created powerful photographs that revealed to the world what it meant to be black under apartheid. With imaginative daring, courage, and compassion, Cole portrayed the everyday lives of blacks as they negotiated apartheid's racist laws and oppression. Apartheid, which means "apartness" in Afrikaans (the language of South Africa's white minority of Dutch descent), was an often brutally enforced legal policy that separated people by race in all aspects of life, within a white supremacist hierarchy of power.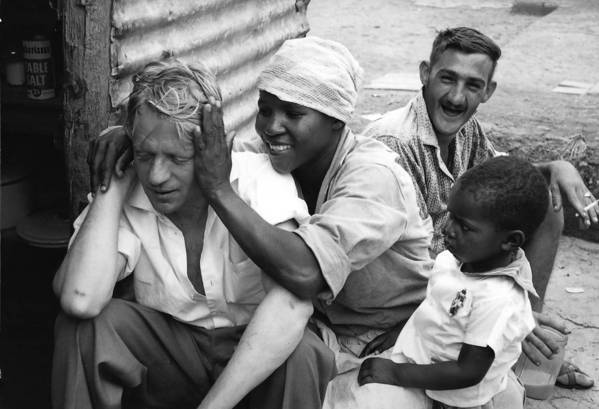 Born in Eersterust, a black freehold township in Pretoria, Cole was forcibly relocated with his family to nearby Mamelodi in the late 1950s. While still a teenager, he began working as a darkroom assistant at Drum, a black lifestyle magazine in Johannesburg. There he mingled with young black South African photographers, journalists, jazz musicians, and leaders of the burgeoning anti-apartheid movement. Inspired by Henri Cartier-Bresson's photo-essays, Cole embarked on a life mission to produce a book that would awaken the rest of the world to apartheid's corrosive effects. House of Bondage was published in New York in 1967. Although it was immediately banned in South Africa, contraband copies spurred on the country's emerging activist photographers.

Cole's images are hard-hitting and incendiary, yet often subtle and even elegant. He frequently worked clandestinely with a hidden camera to capture scenes he was forbidden to photograph, employing striking perspectives and framing. Many of the prints on view here are displayed for the first time uncropped, as he originally intended, and often accompanied by House of Bondage's incisive captions.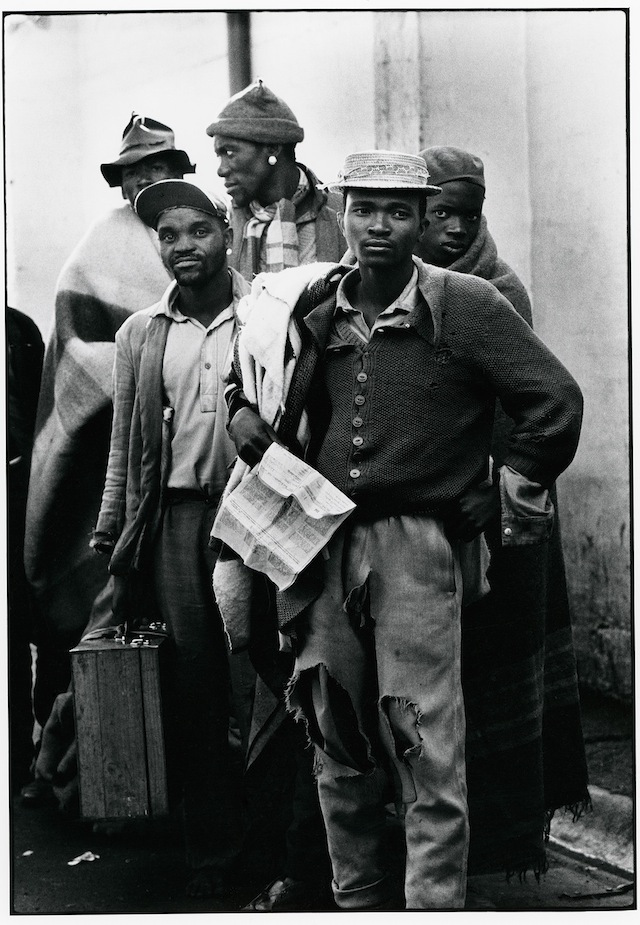 In 1966 Cole was arrested by the South African police. Fleeing to Europe, he took with him little more than the layouts for his book. He spent the remaining 23 years of his life in painful exile between Sweden and the United States; after 1975 he was often destitute, living on New York City streets and in the subway. In 1990 he died of cancer at the age of 49—one week after Nelson Mandela's release from prison. Nearly all his possessions were lost; fortunately he had given some prints to Tio Fotografer, a Swedish photographers' association, which later donated them to the Hasselblad Foundation. Bringing this remarkable artist's works to the international stage,Ernest Cole Photographer commemorates his pioneering efforts to capture the complex truths of day-to-day, lived experiences during harrowing times. Critiquing institutionalized segregation and celebrating human resilience, Cole challenged the status quo, and his work continues to speak eloquently and forcefully to contemporary issues of poverty and racial inequality in the United States and worldwide.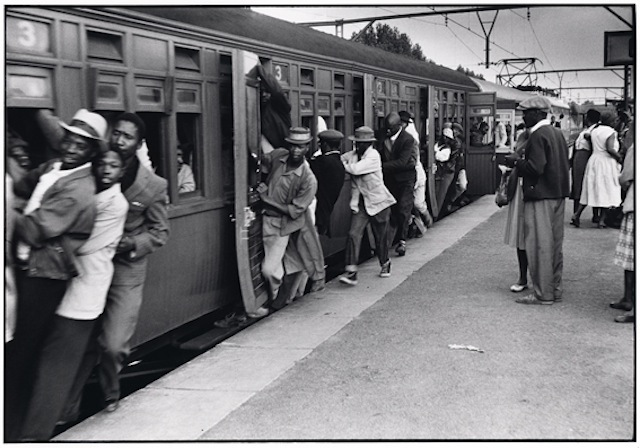 Copyright/Courtesy: The Ernest Cole Family Trust/The Hasselblad Foundation.