MARLENE DUMAS: Double Takes
Zeno X Gallery, Antwerp, from May 27 until July25 and September 2 until October 10, 2020
De acteur, 2019
About:
Born 1953 in Cape Town (ZA), lives and works in Amsterdam (NL)
Known for her unique approach to canvas and her thought-provoking subject matter, Marlene Dumas is widely considered one of today's most important painters. Her work is characterized by a sensual and gestural technique that is also swift, dry, and minimal, as if under pressure to leave only what is necessary. While she lives and works in The Netherlands, the artist was born and raised in South Africa, and her paintings have often drawn from her own experiences of living with apartheid. For over thirty years, Dumas has merged political discourse, personal experience, and art historical references in a richly layered body of work. Her paintings integrate complex themes—ranging from segregation, eroticism, or, more generally, the politics of love and war—to explore how image-making is implicitly involved not only in the cultural processes of objectification, but also in the way in which events are documented and collectively understood.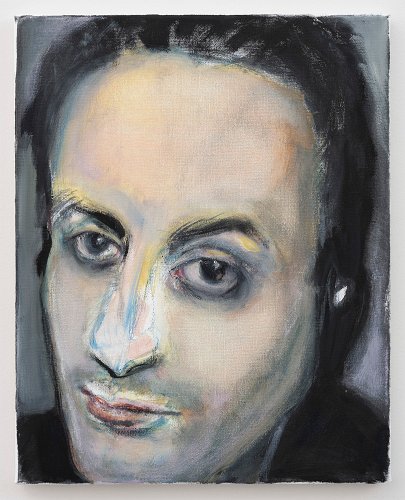 Hafid Bouazza, 2020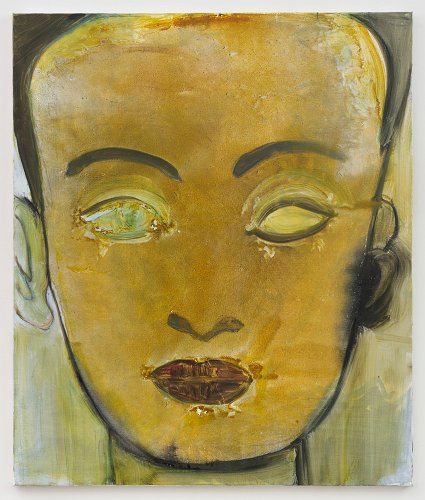 Nefertiti, 2020
In 2014 her large retrospective travelled from Stedelijk Museum in Amsterdam to Tate Modern in London and Fondation Beyeler in Basel in 2015. In 2009 'measuring your own grave' travelled from MoMA, New York to The Menil Collection in Houston.
Other venues for her solo shows were the Museum of Contemporary Art in Tokyo, The Art Institute of Chicago, Haus der Kunst in Munich, De Pont in Tilburg, Centre Pompidou in Paris, The Institute of Contemporary Art in Boston, Museum für Moderne Kunst in Frankfurt, amongst many others.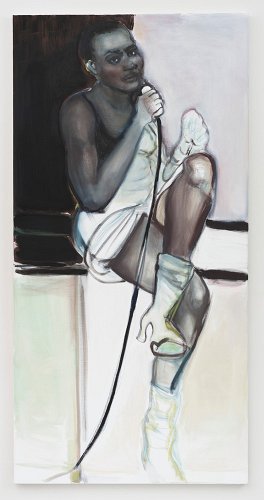 The Performer, 2019/Time and Chimera, 2020
Marlene Dumas participated in Documenta in 1982 and 1992 and in the Venice Biennial in 2015. In 1995 she represented The Netherlands at the Biennial.
Marlene Dumas joined the gallery in 1993.