Qualeasha Wood
Trouble Sleeping, 2021
About:
Qualeasha Wood's work spans sculptural, textile, and digital media and suggests realities around living in the black female body that do and might exist. Wood utilizes a range of traditional craft and contemporary digital materials to create intricate dialogues across time, and present novel perspectives on the relationship between the avatar and the self.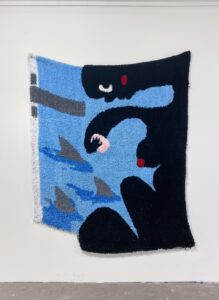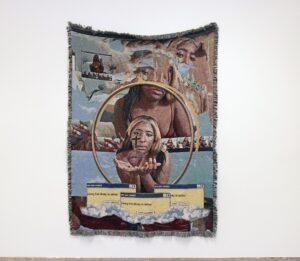 Float Sink Drown,2020/The Black Madonna Whore Complex, 2021
She has exhibited at Pippy Houldsworth Gallery, (London, UK); CANADA gallery (New York City); the Trout Museum of Art (Appleton, WI); solo at NADA Miami Beach 2020 with Kendra Jayne Patrick; Kendra Jayne Patrick for Metro Pictures (New York, NY); Cooper Cole (Toronto, ON); New Image Art (Los Angeles, CA); Gluon Gallery (Milwaukee, WI).
And Thats onWho Mary Had aL ittle Lamb,2021
Education
2021 Cranbrook Academy of Art; Detriot, MI, Master of Fine Arts in Photography
2019 Rhode Island School of Design, Providence, RI; Bachelor of Fine Arts in Printmaking